Let's control a ¥400 servo motor (SG-90) by IchigoJam to help your mother!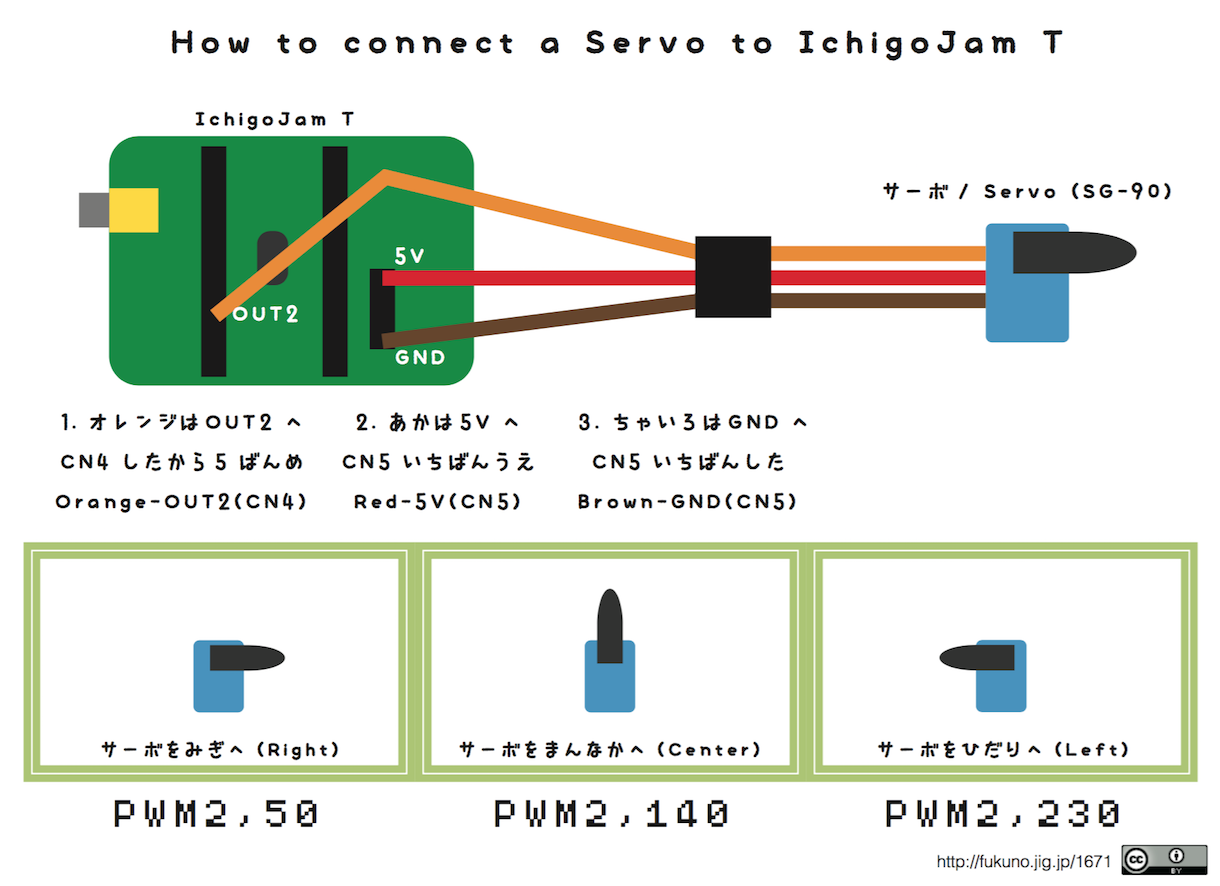 And connect FaBo #103 → IN1, #109 → IN2, #101 → LED
(HowToConnectServoToIchigoJam.pdf)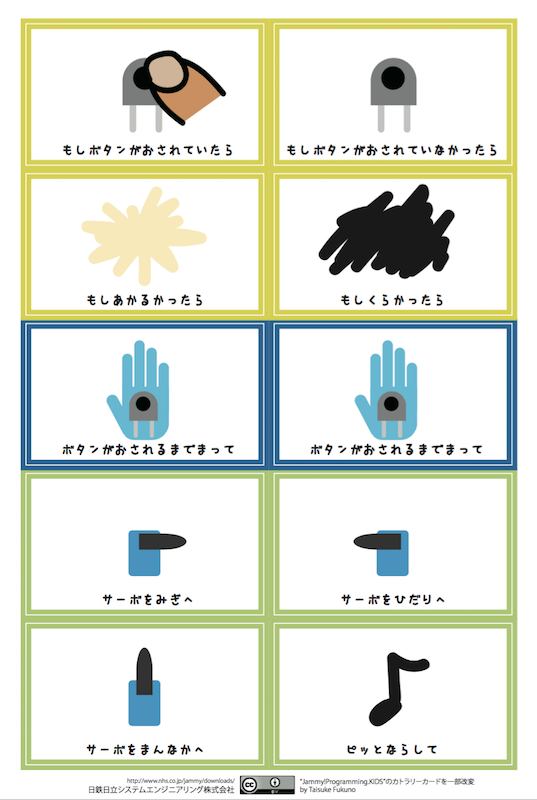 There are Cutlery Card expantion for Kids IoT Hackathon (CutleryCard_ex1.pdf)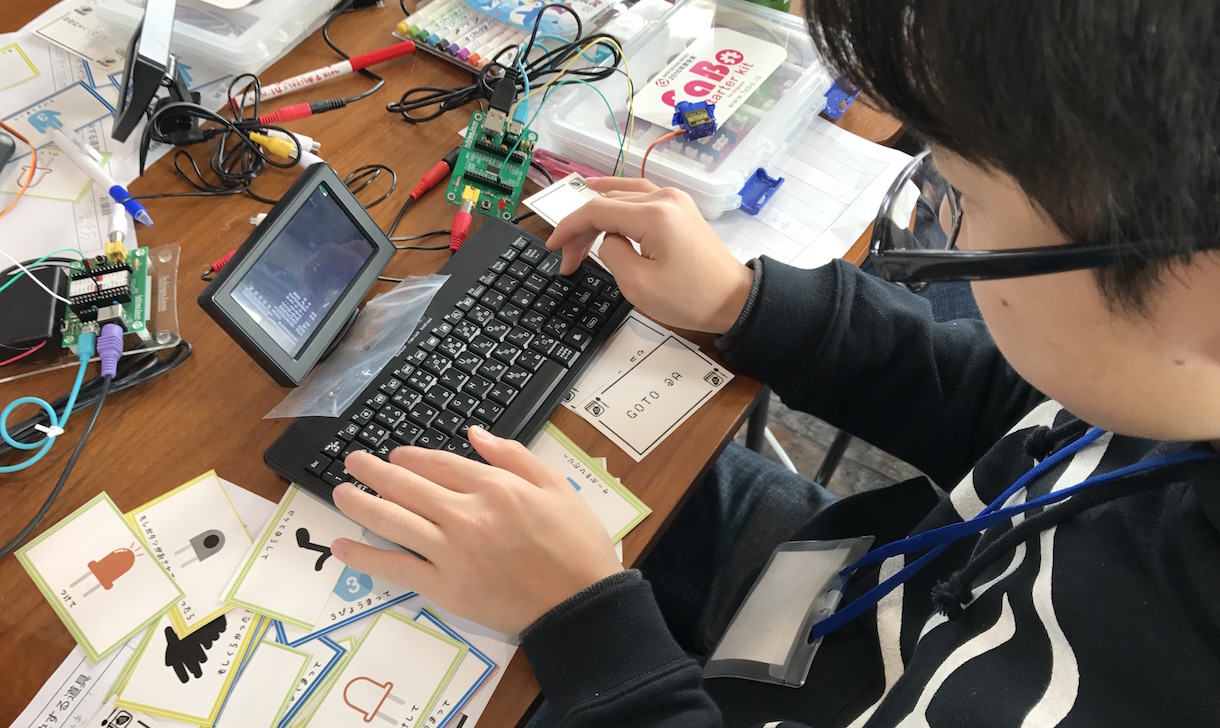 Hack with cards!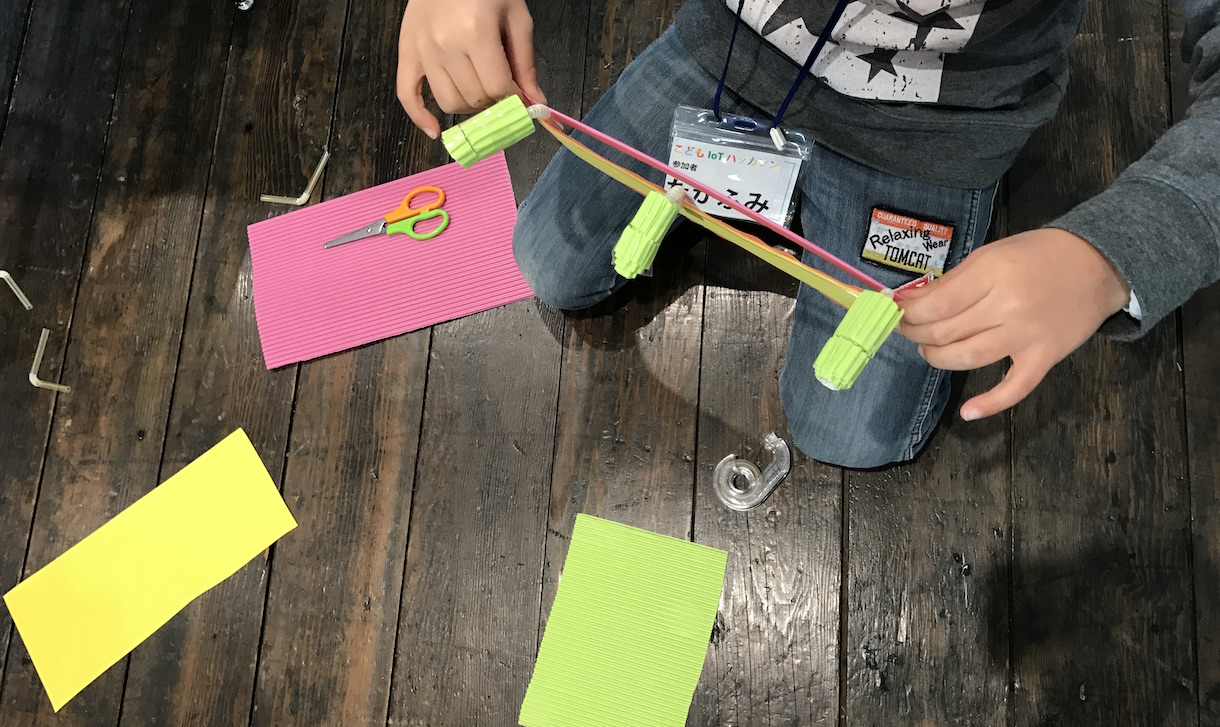 Make by paper!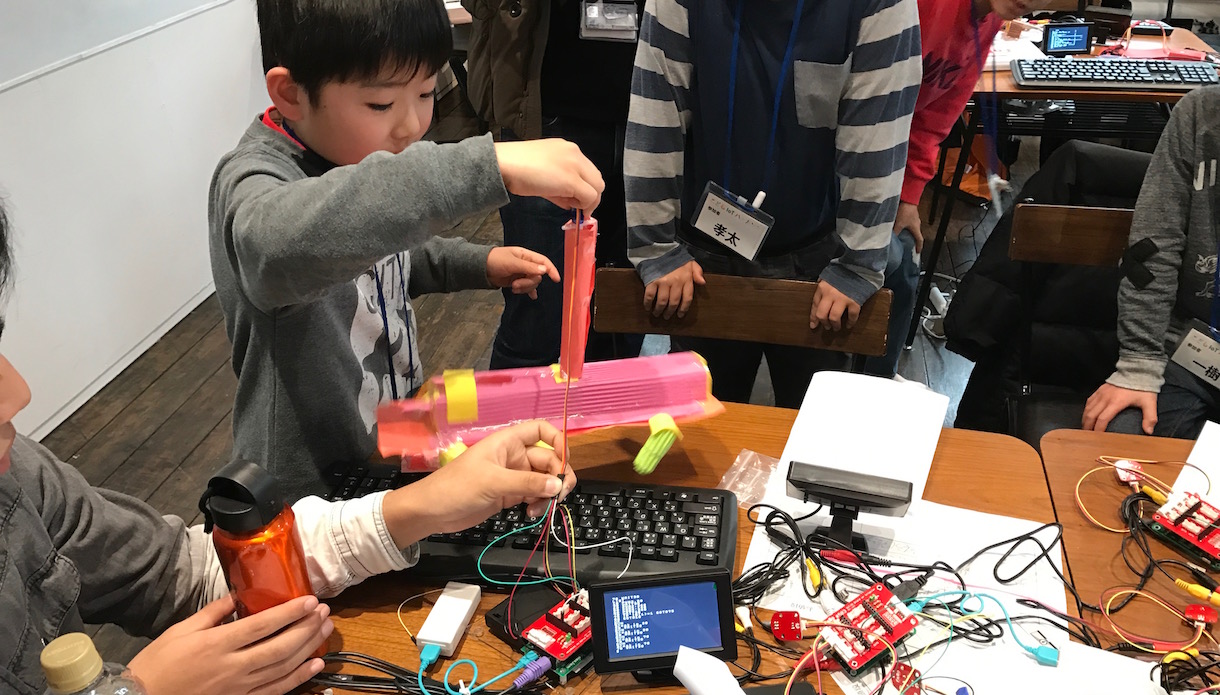 Presentation it!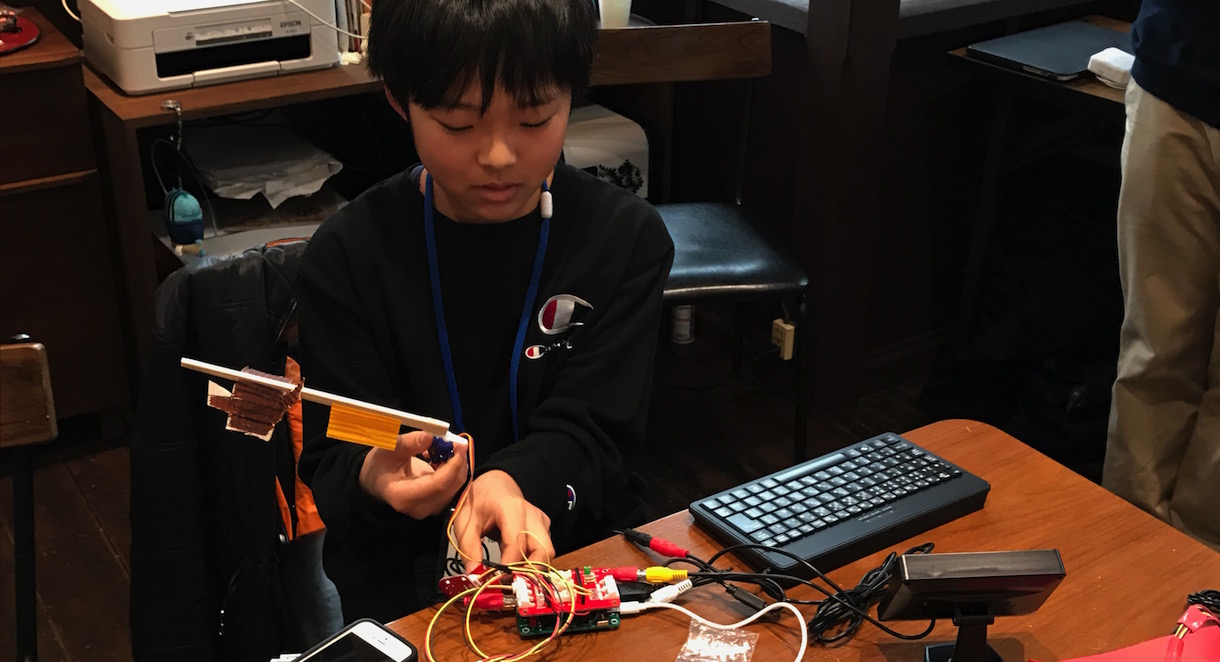 Automatic wash‐line polea rod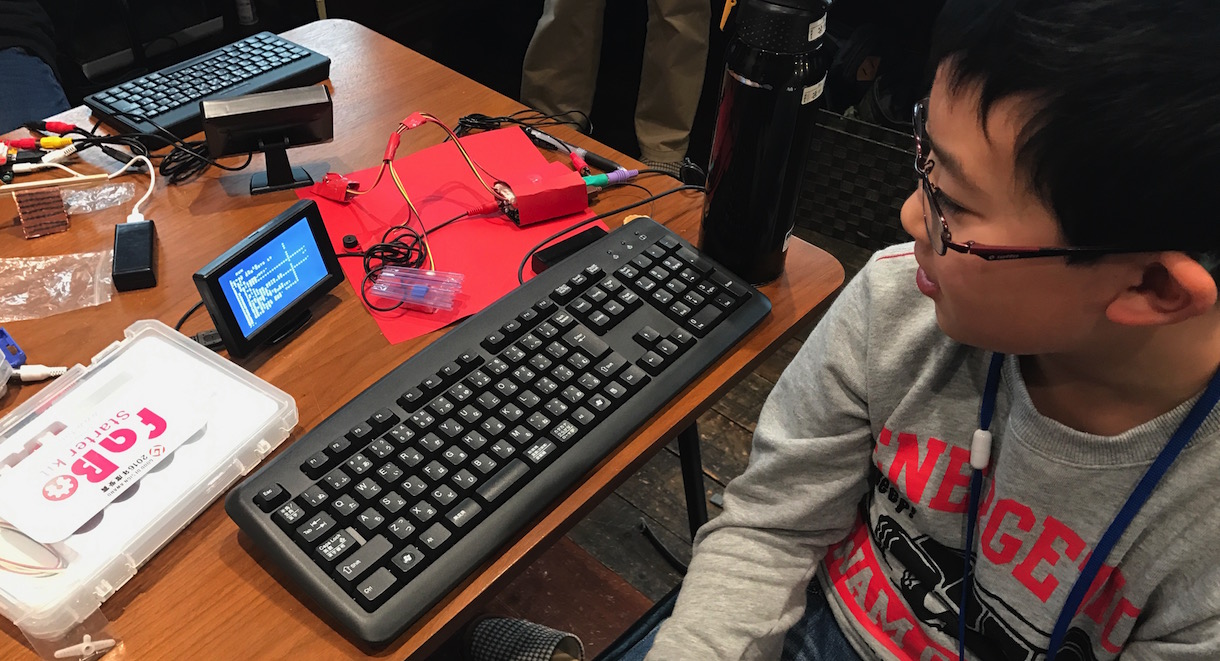 Memo to remember items to buy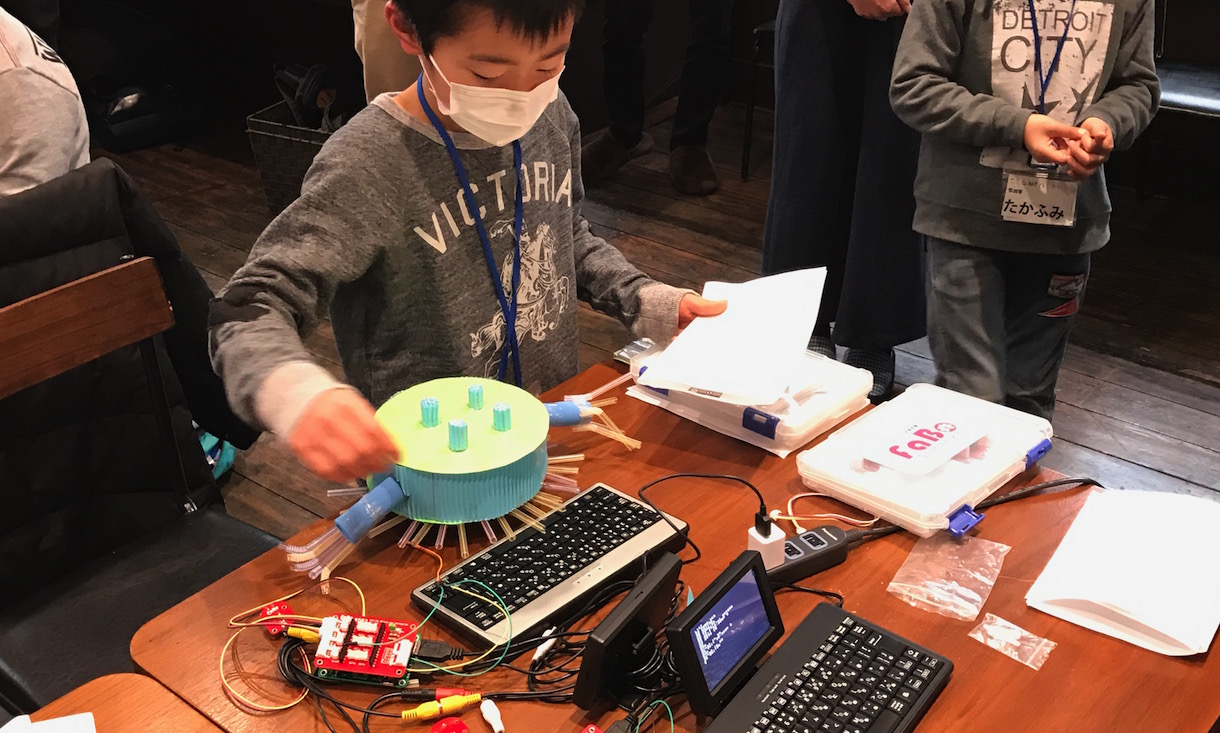 Vacuum cleaner robo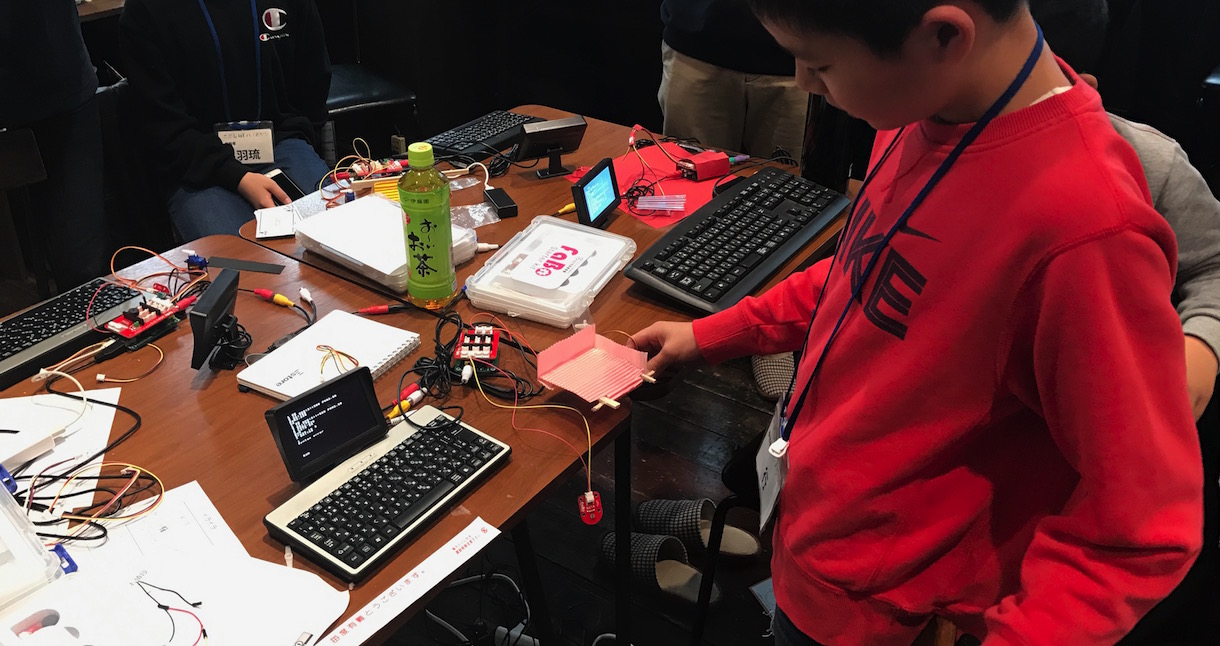 Automatic dust box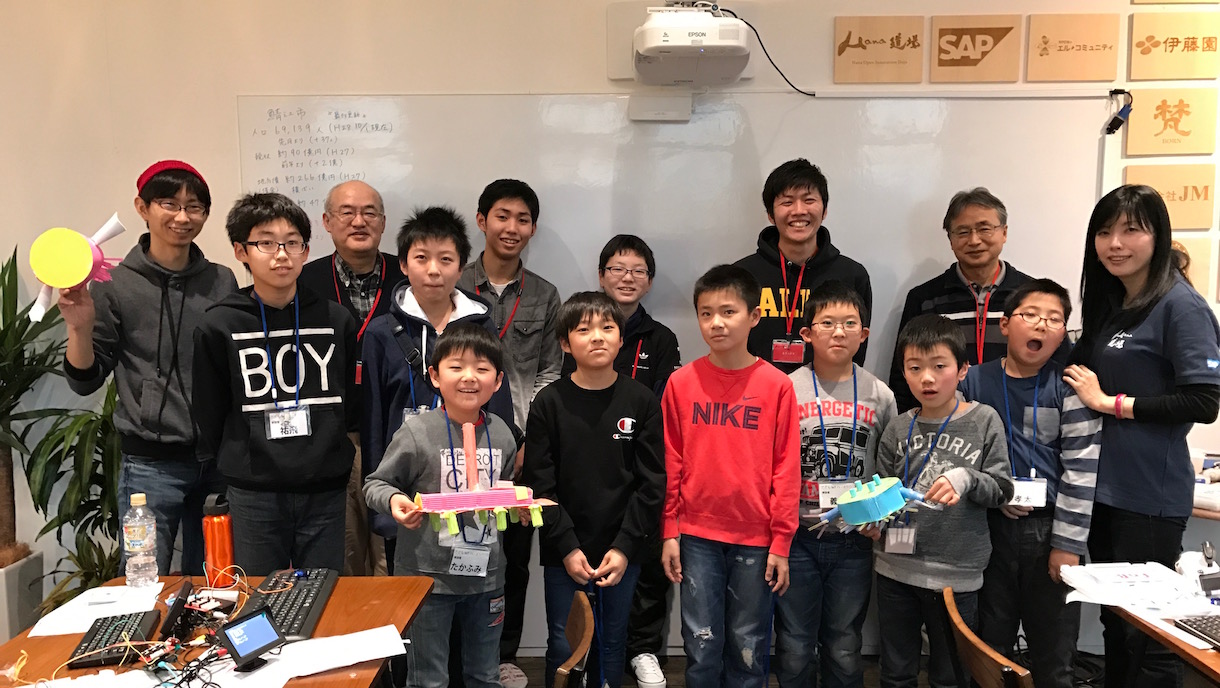 Thank you for your great creations!
link
- こどもIoTハッカソン (Kids IoT Hackathon)