椅子をネットにつないでみました。
I connected the chair to web.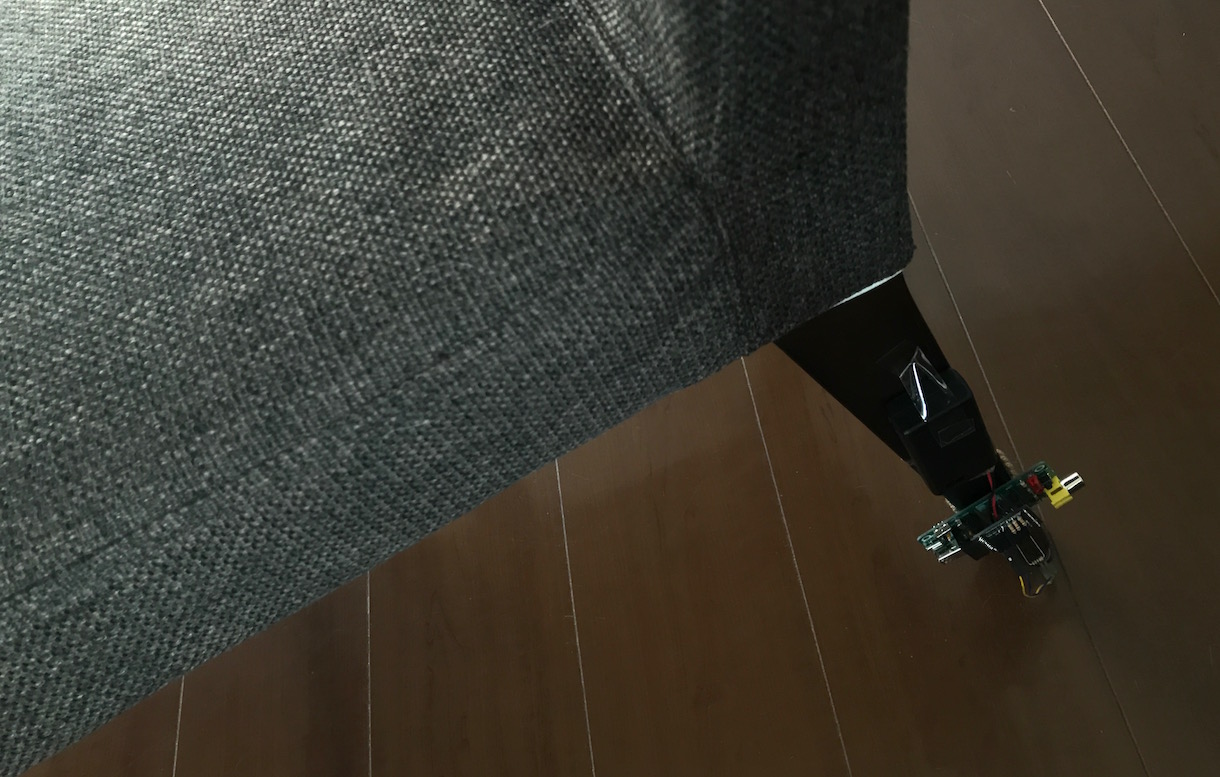 今回は1コあたり400円のWiFiモジュール ESP-WROOM-02 を書き換えなしで使います。 光センサーの代わりに、お菓子IoTで使った圧力センサーを WiFi Shield を使ってIchigoJamに接続。
IchigoJam with $4 WiFi module "ESP8266" and pressure sensor via WiFi Shield.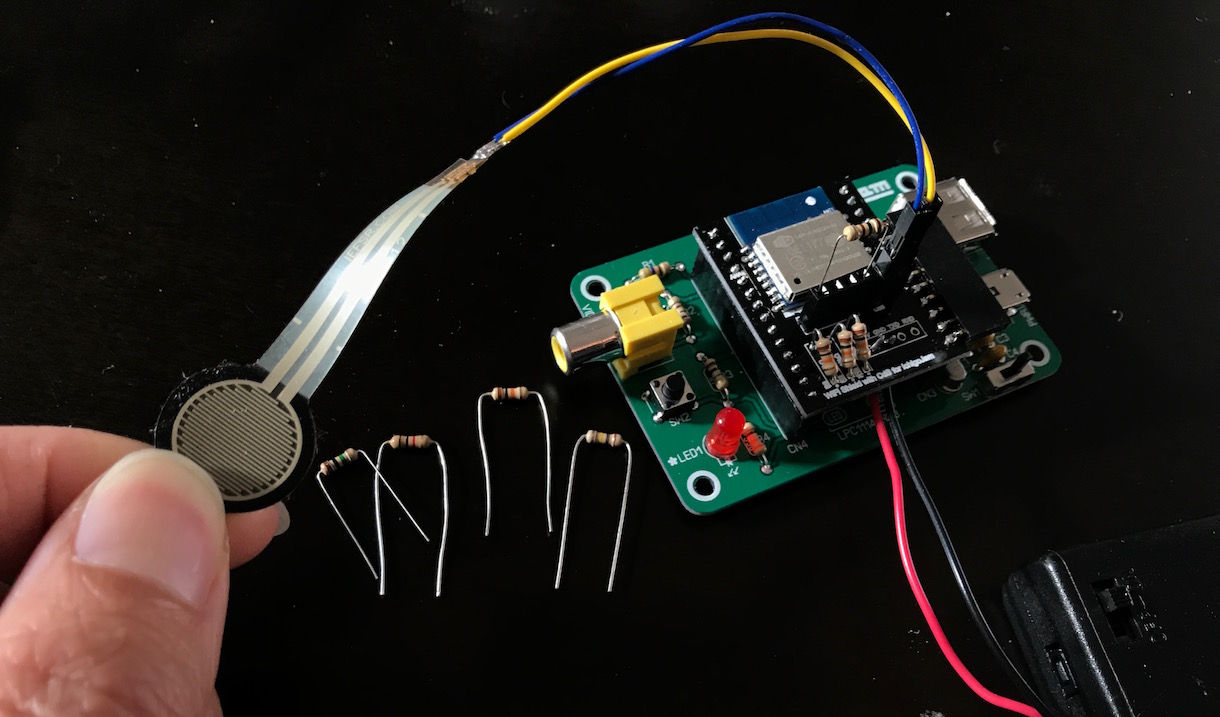 抵抗を変えると感度が変えられます。
You can modify registors.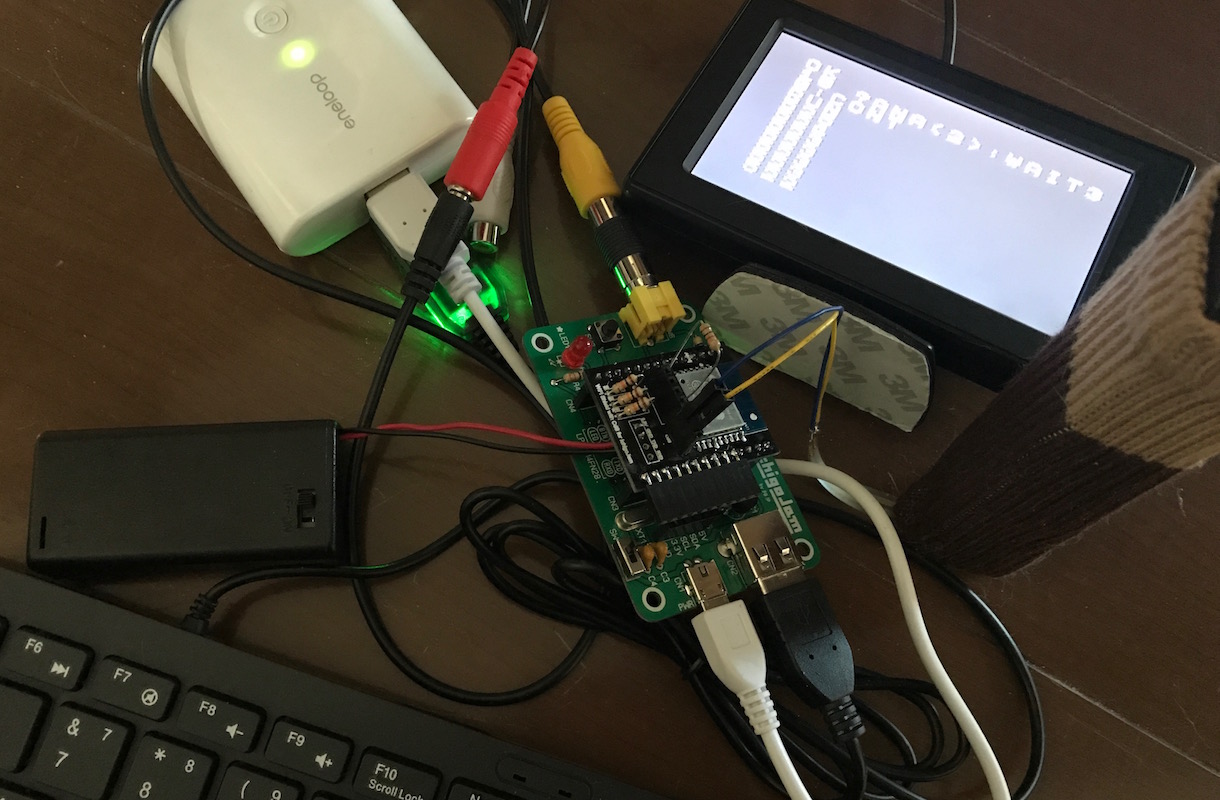 ディスプレイでチェックしながら、100Ωをセレクト
I selected 100Ω resistor after checking on the monitor

10 VIDEO3 20 ?ANA(2):WAIT30:CONT
WiFiのアクセスポイントの設定をしておきます。
Set ID/password to the WiFi access point

OK0 UART3,0:OUT5,1:OUT6,1:WAIT300:UART3,2 ?"AT+CWJAP=";CHR$(34);"**SSID**";CHR$(34);",";CHR$(34);"**password**";CHR$(34)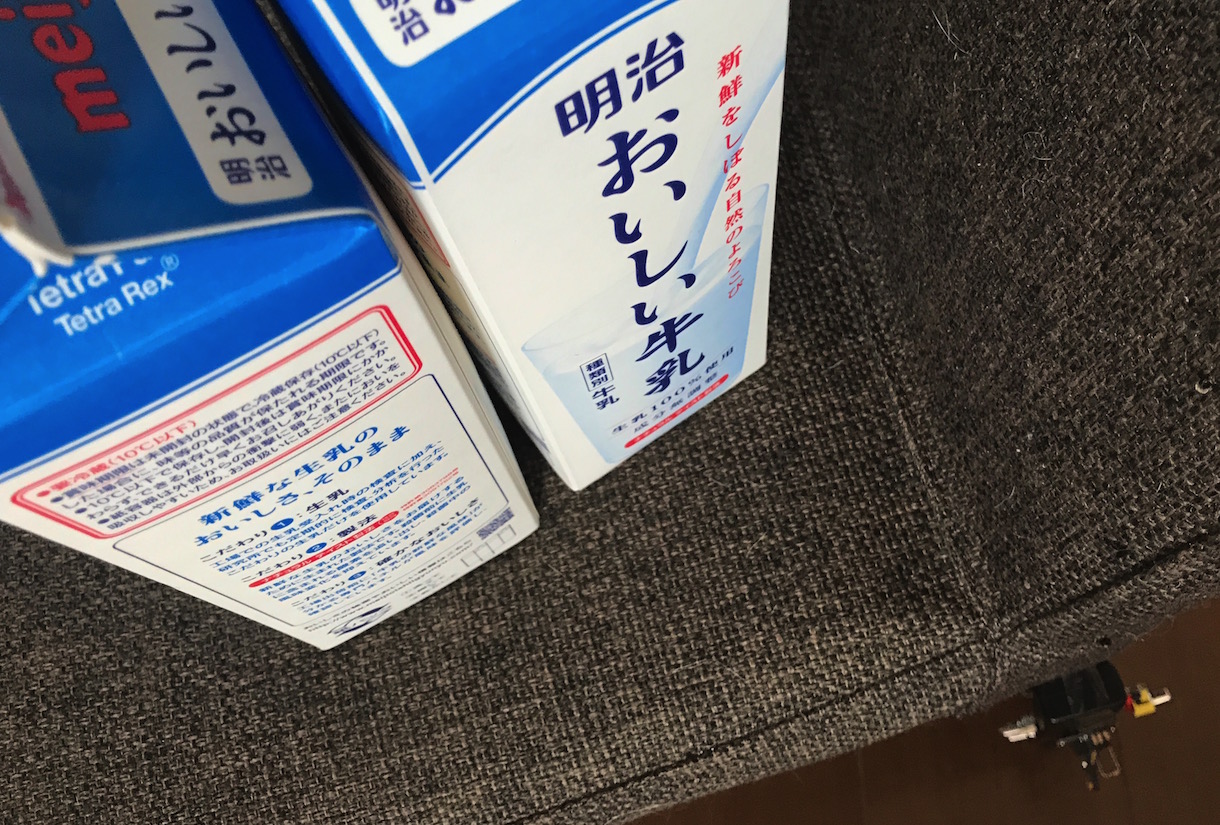 牛乳を乗っけてチェック!3秒置きにスリープから復帰し、値が100変化していたらWiFiを通じてwebサーバーへデータを送ります。
Check with milks! Send a data to web if change the number via WiFi.

100 VIDEO0:B=0 110 N=ANA(2):?N 120 IF ABS(N-B)>100 LED1:WAIT10:LED0:GOSUB@SENDN:B=N 130 WAIT 3*60,0 140 GOTO110 200 @SENDN 210 UART0,0:OUT5,1:OUT6,0:OUT6,1:WAIT300:UART3,0 220 ?"AT+CIPSTART=";CHR$(34);"TCP";CHR$(34);",";CHR$(34);"sabae.club";CHR$(34);",80":WAIT3*60 230 M=1+(N>9)+(N>99)+(N>999)+(N>9999) 240 ?"AT+CIPSEND=";82+M:WAIT30 250 ?"GET /siot/4/?key=********&v="N;" HTTP/1.0" 260 ?"Host: sabae.club 270 ?"User-Agent: IchigoJam 280 ? 290 WAIT180:OUT5,0 300 RTN
*for IchigoJam 1.2b47 / ******** is secret key to write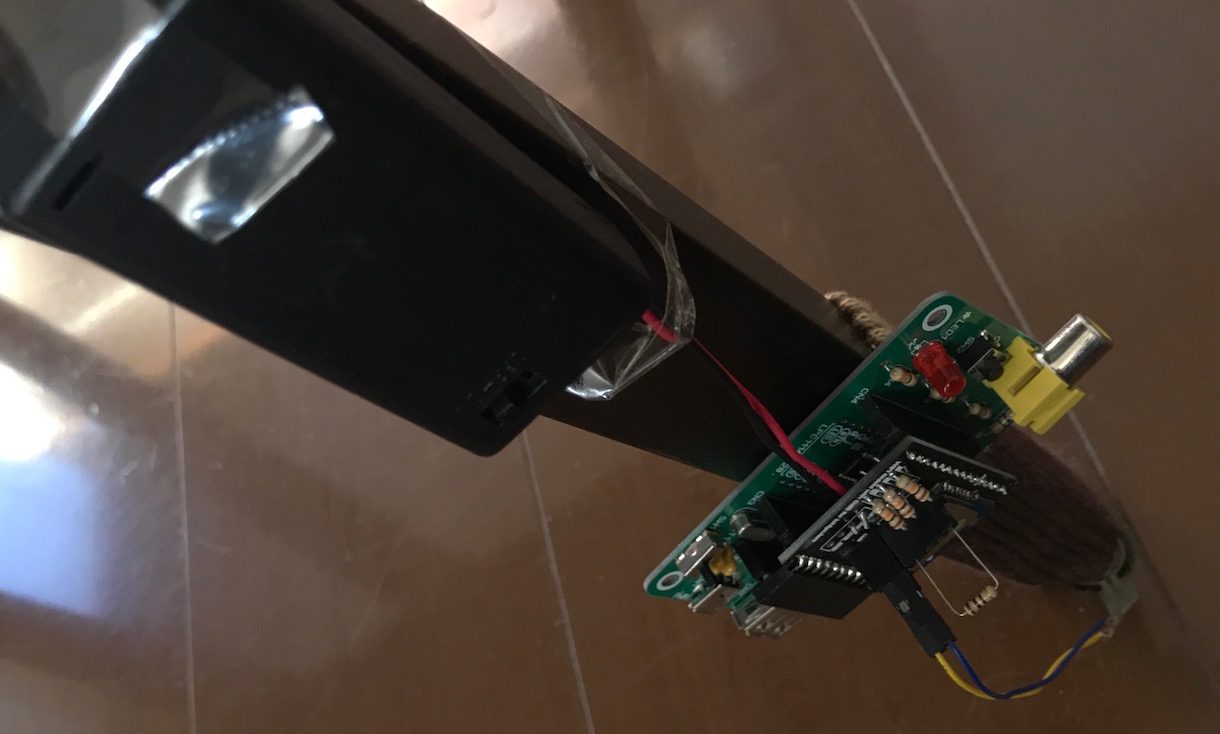 乾電池で動く省エネ仕様なので、貼り付け設置、簡単!
Easy to deploy because it works by cheap batteries!

合計原価で1500円くらい、通信料なし!でも、WiFi設定が手間。
Total cost about ¥1,500 without monthly fees. But It takes time and effort to set up the WiFi.