MSX sounds keyboard click sounds in default. I turned off this sound long time with an option of MSX's SCREEN command. But young kids might like that sound!
Just replug the sounder to turn on the keyboard click sound.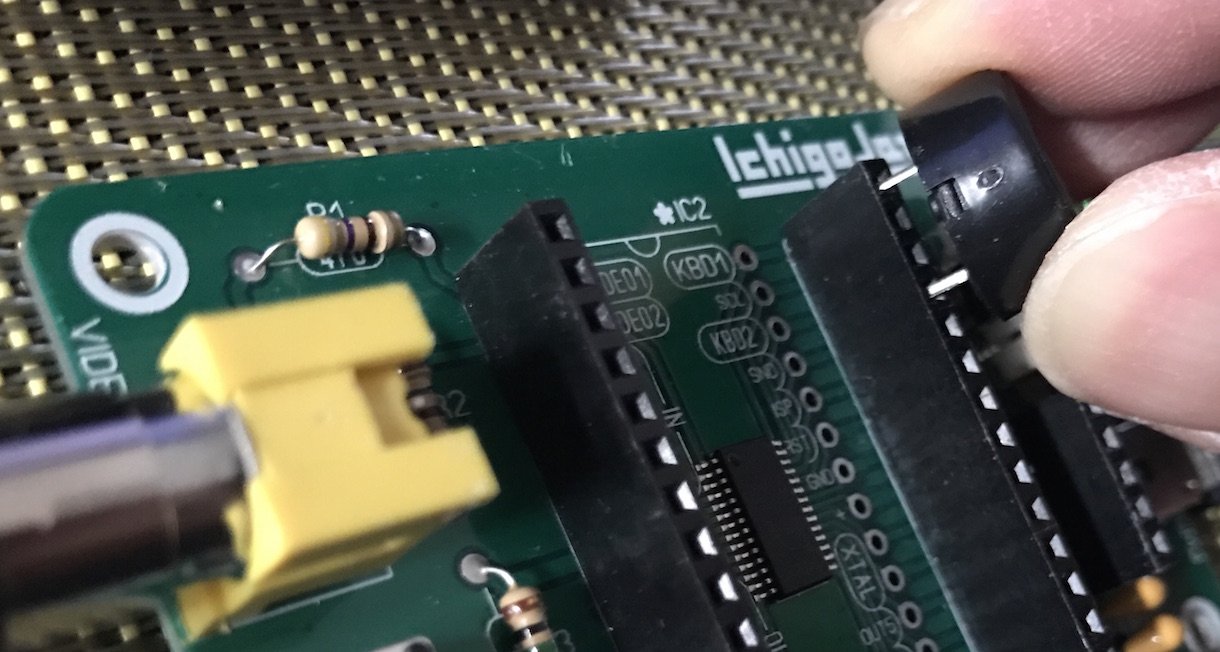 KBD1 - SOUND: keyboard click sound mode (KBD1 - GND is better)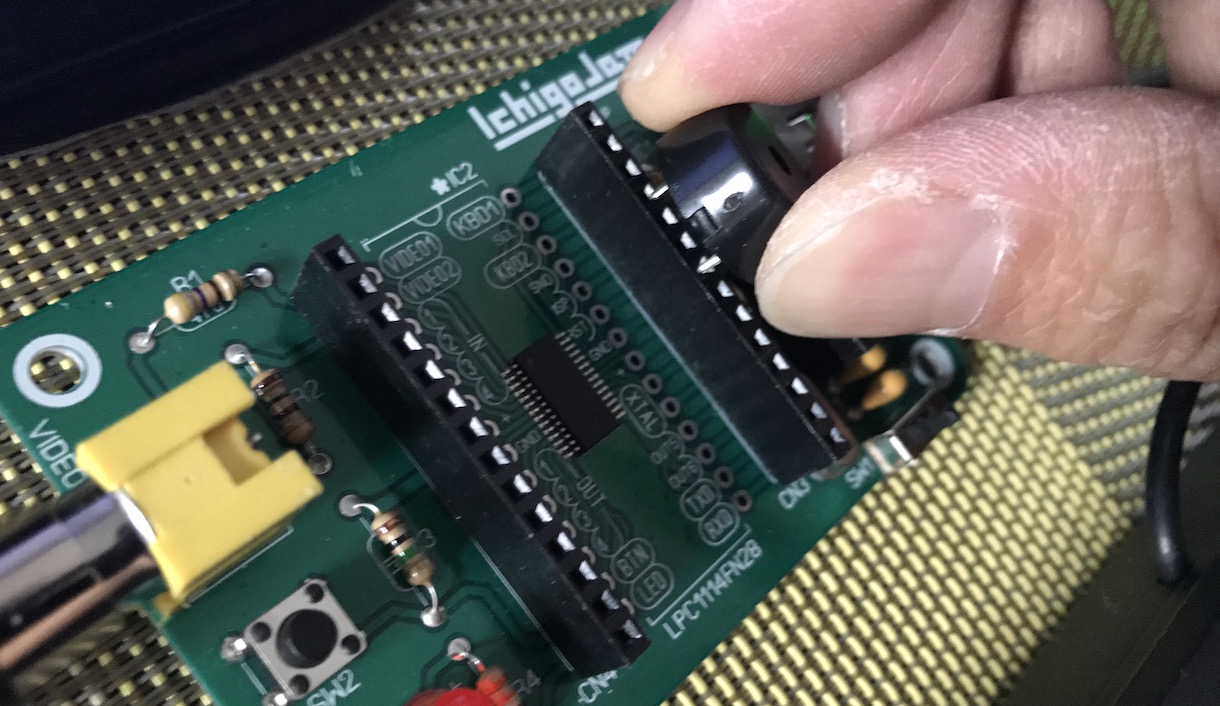 SOUND - GND: normal mode

Mr. Nakamura belongs NHN Techorus Corp, told me a special technic to turn on that sonud! I met him at the event "Open Seminar Hirashima". He really came to Sabae city!
The 4 ages girl came back to the Hana Dojo as 6 ages girl!
She wanted to restart programming with her brother.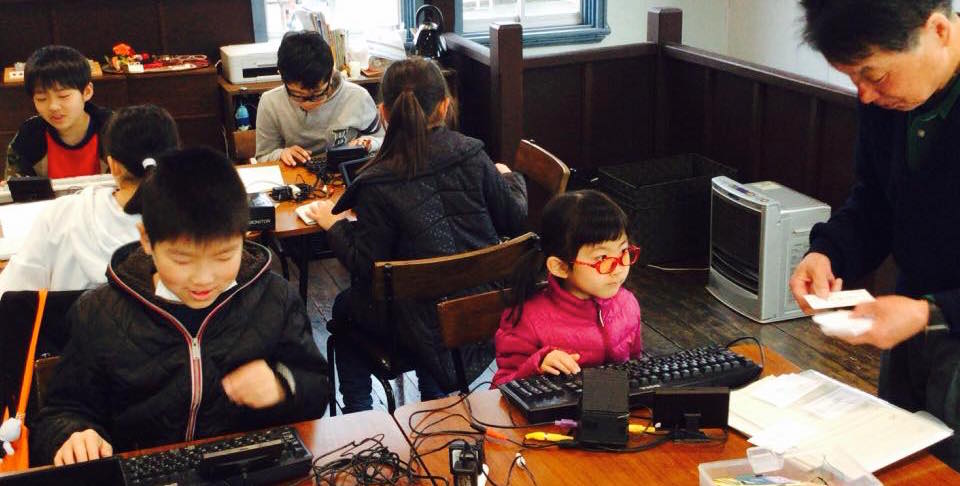 Would you start typing at the kid's computer with the sound?
links
- IchigoJamでRPGをつくろう - PCN NSクラブ (Let's make RPG.)
- 4歳児、プログラミングにはまる。こどもにキーボードは難しいか? (4 ages girl fall in love with programming. Is it difficult using the keyboard for kids?)