Kids IoT Hackathon (こどもIoTハッカソン@ja) #5 in Akihabara Lenovo Japan!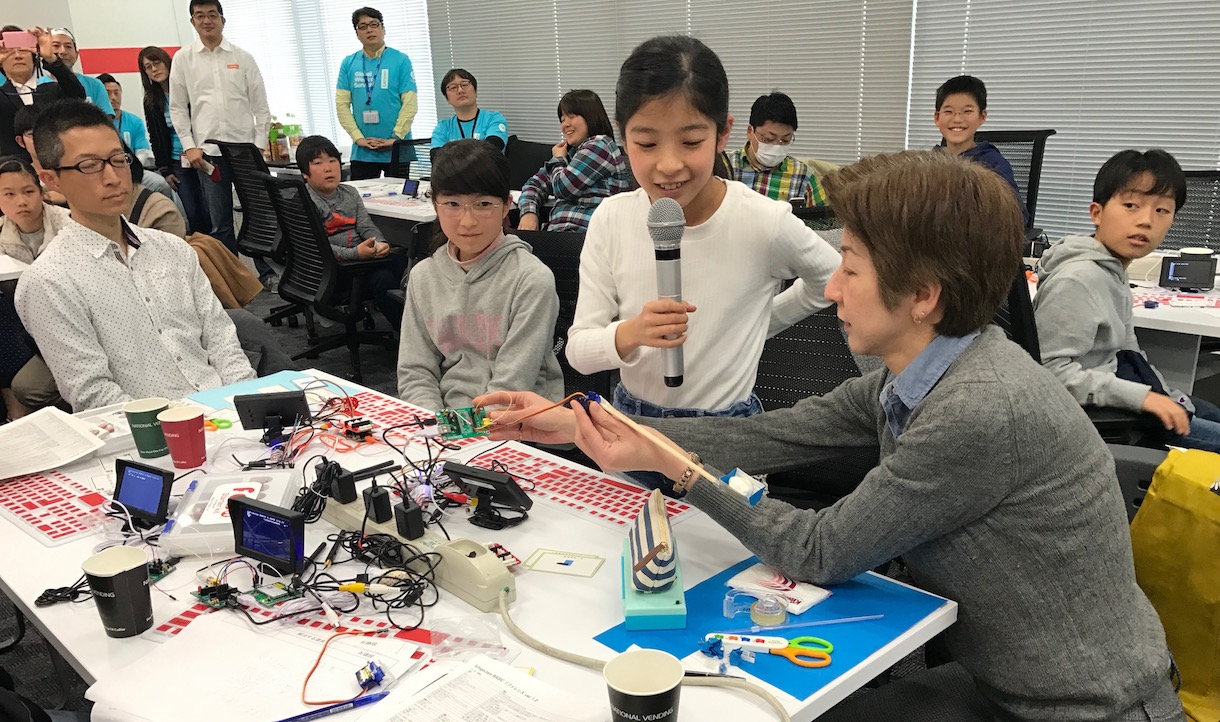 33 kids made original devices for their parent!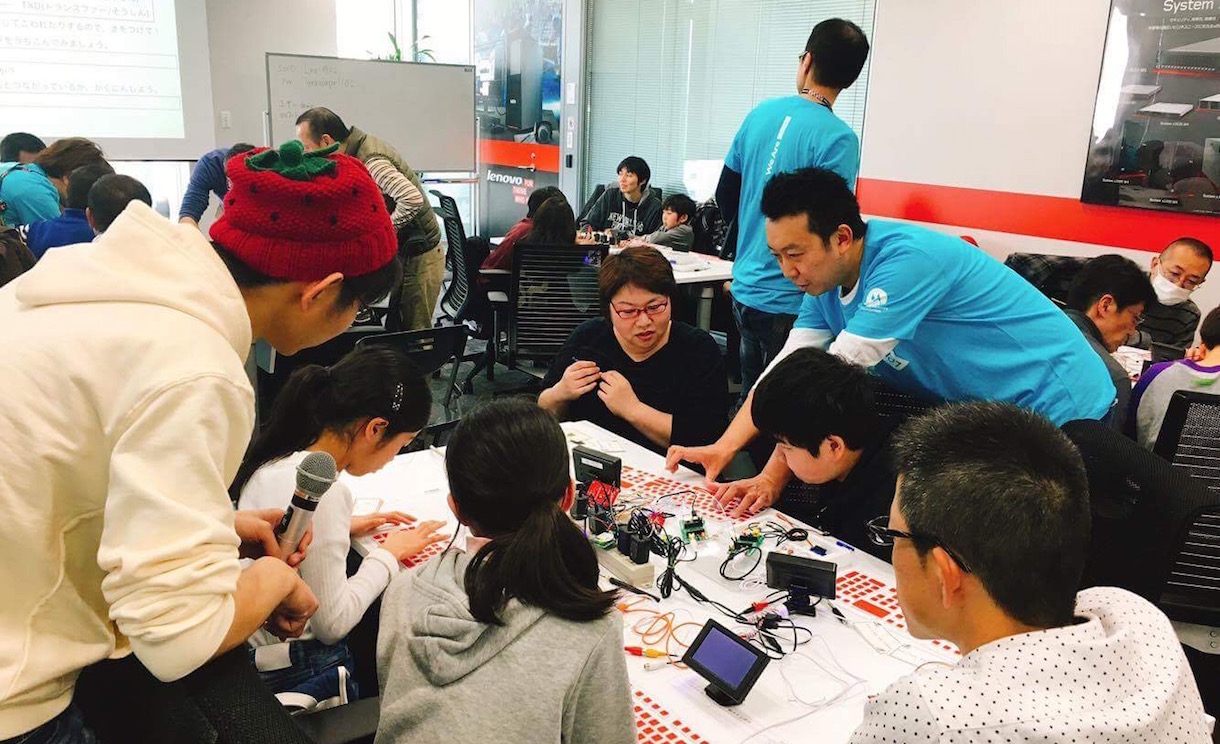 Learn programming to get the porwer to create!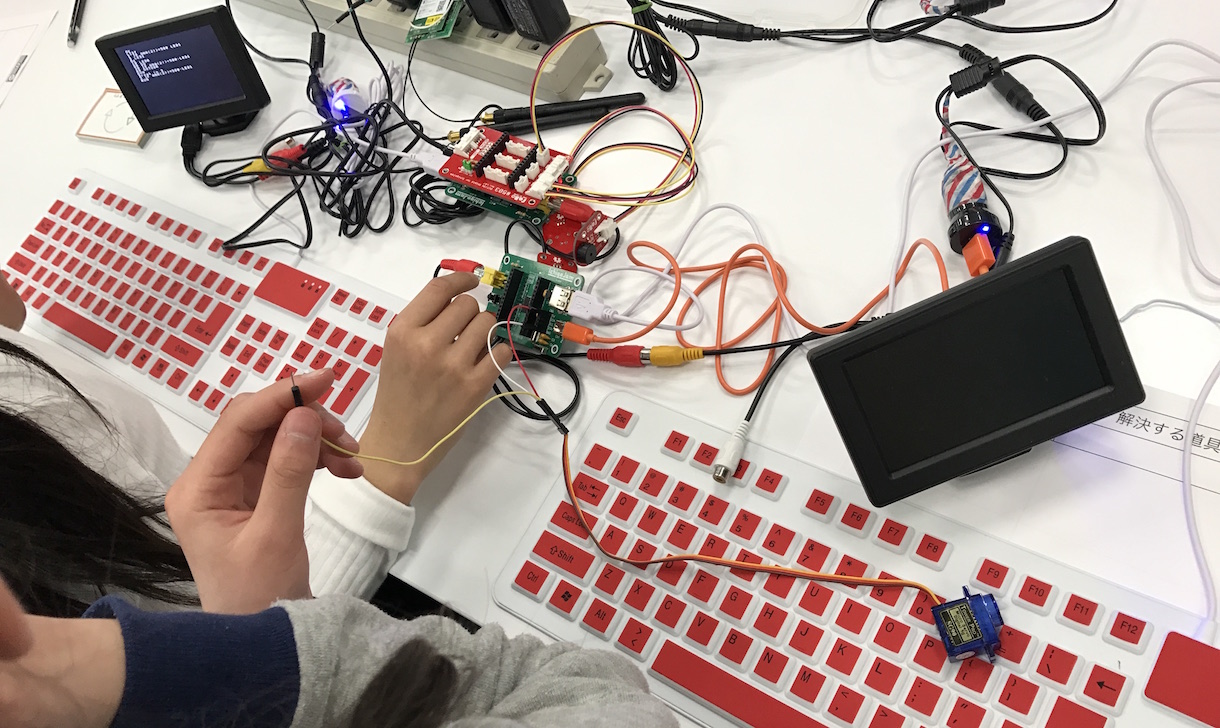 Learn electronics making also. They try to connect a servo and FaBo to IchigoJam and manipulate them by the program.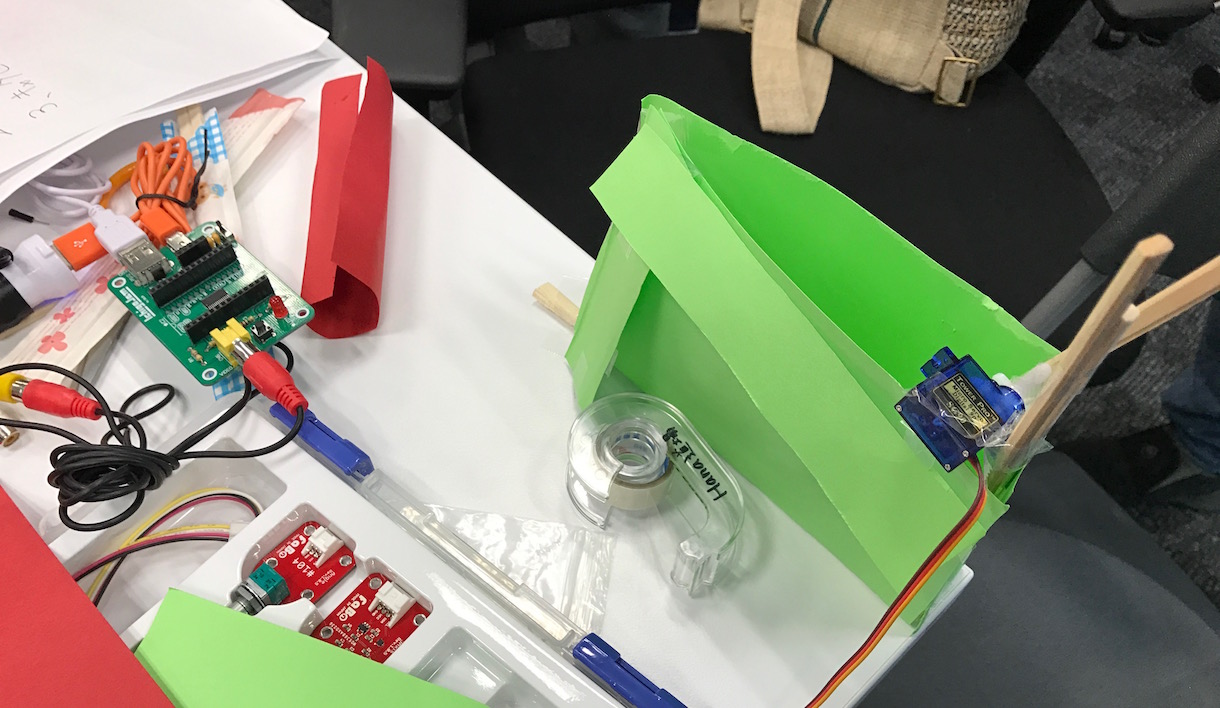 Paper prototyping is very rapid!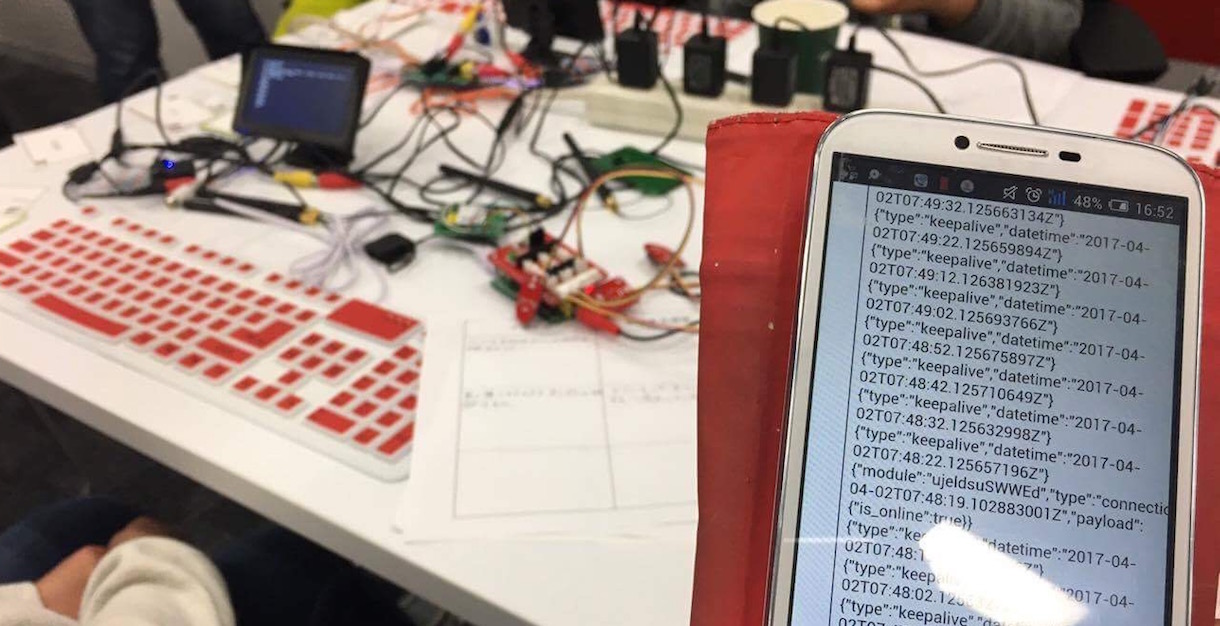 Sakura's IoT Platform(さくらのIoT Platform@ja → sakura.io) informs the returning her mother.

Great kid's presentations after just 1 hour making time!
In the end, they reported this event to us.
Good reports and 51 frustrating (IraIra = イライラ@ja) great source to the ideas and innovations.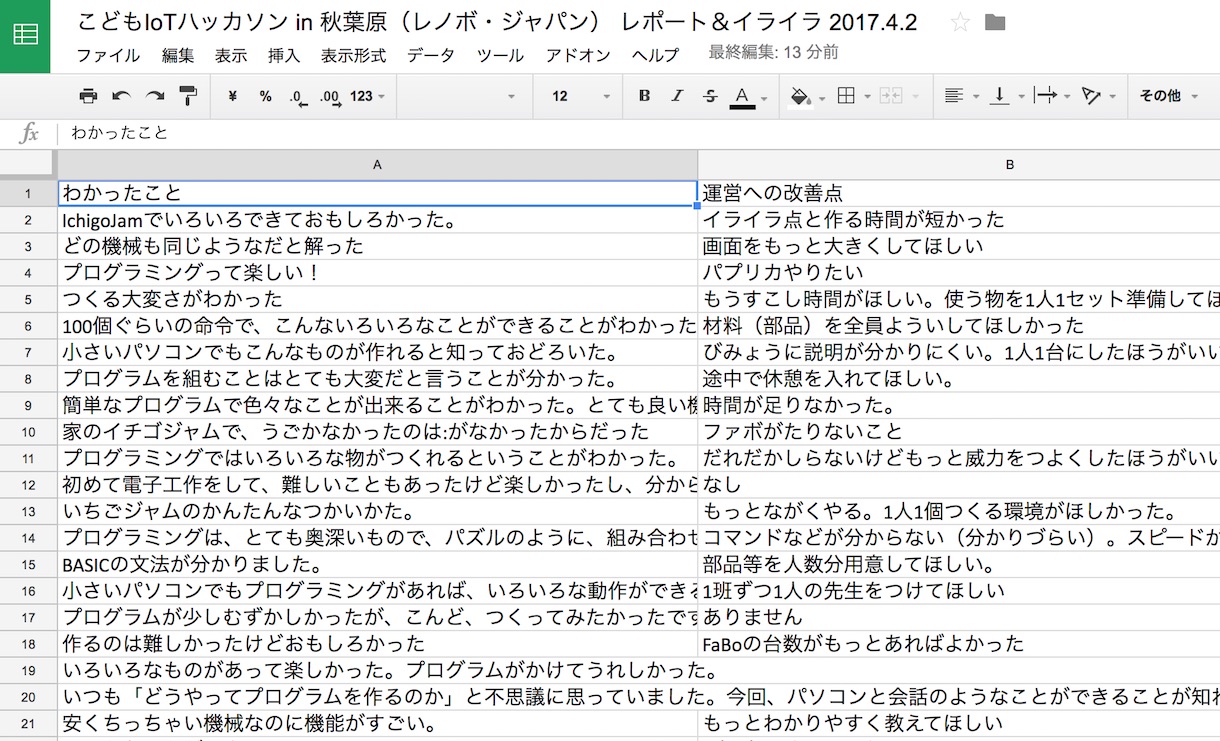 "こどもIoTハッカソン in 秋葉原(レノボ・ジャパン) イライラ&レポート 2017.4.2"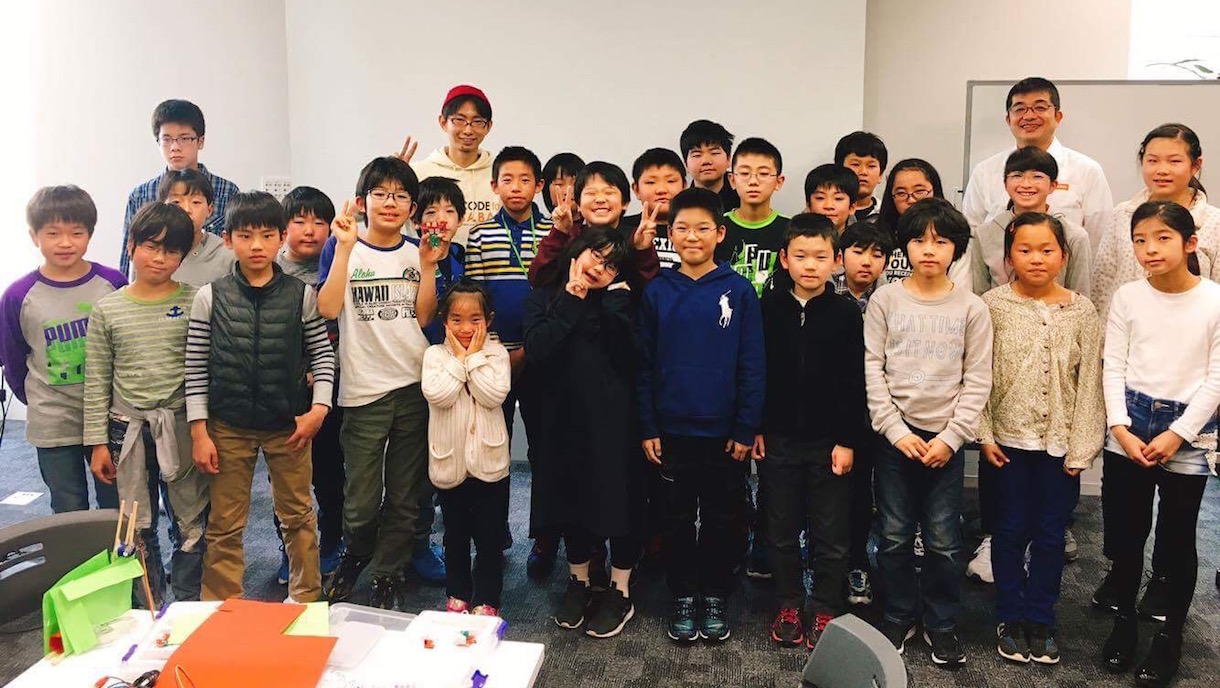 Thank you all kids!!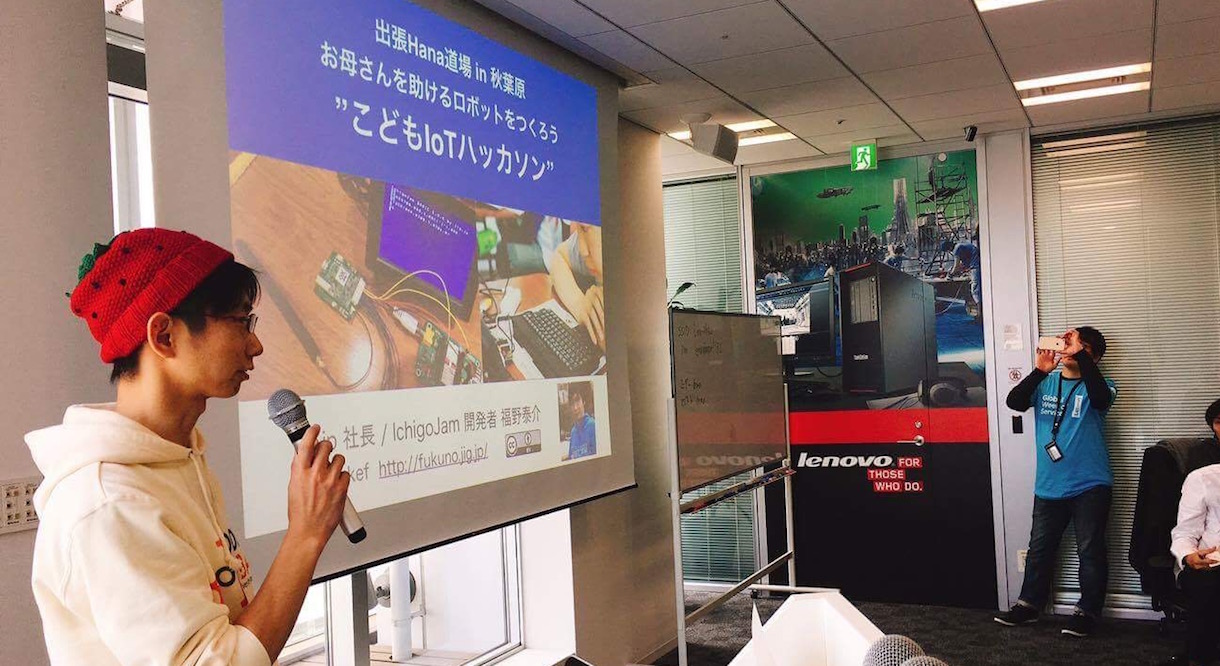 Kids IoT Hackathon (こどもIoTハッカソン@ja) by Hana道場
Where is the next city!?

Today's my presentation for you.
links
- Kids IoT Hackathon #1 at Tokyo (Yahoo! JAPAN)
- Kids IoT Hackathon #2 at Los Angels (MamaBA)
- Kids IoT Hackathon #3 at Sendai
- Kids IoT Hackathon #4 at Sabae
- Kids IoT Hackathon #5 at Akihabara (Lenovo JAPAN)
- レノボ・ジャパンでこどもIoTハッカソン!|きらきら星のつぶやき☆