Programming Club Network (
PCN
) our mission is programming for every kids in the world.
What's this?
IchigoJam is $15 computer to learn programming for kids. It's inexpensive, very simple architecture, circuit as simple as kids can build on the breadboard.
Like Raspberry Pi?
Yes but simpler. You don't need to install OS. It boots a second and any time you can shutdown.
Like Arduino?
Yes but you don't need another PC. IchigoJam is self development PC. You have to prepare a TV, a keyboard(PS/2) and a micro USB.
Like Comodore 64 / Apple-I/II?
Yes! You and your kids can enjoy computing! And you can control Inputs and Outputs very easilly!
LED 1 OK LED 0 OK 10 LED1:WAIT30 20 LED0:WAIT30 30 GOTO10 RUN
Why BASIC?
BASIC is simple and powerful computer language. Young kids can read easilly with all short commands are written by upper cases. Line numbers helps understanding what program is and how program works in computers. BASIC has 50 years history and many fans and mini experts can teach to kids!
Why IchigoJam?
Ichigo means strawberry in Japanese. Also "Ichi" is "One", "Go" is "Five" in Japanese. So $15 computer like Raspberry Pi.
What's CPU?
Just $1 CPU, 32bit Arm Cortex-M0 "LPC1114" by NXP. But it can calculate 50,000,000 times a second! It has 4K RAM and 32K Flash ROM. The size of IchigoJam OS is less than 24KB. You can save 4 1KB programs in BASIC on it.
What do I prepare to start?
A PS/2 keyboard, a TV (as a monitor with composit terminal) and a microUSB.
Where can I buy?
At PCN online shop. "PRODUCTS | PCN Programming club network"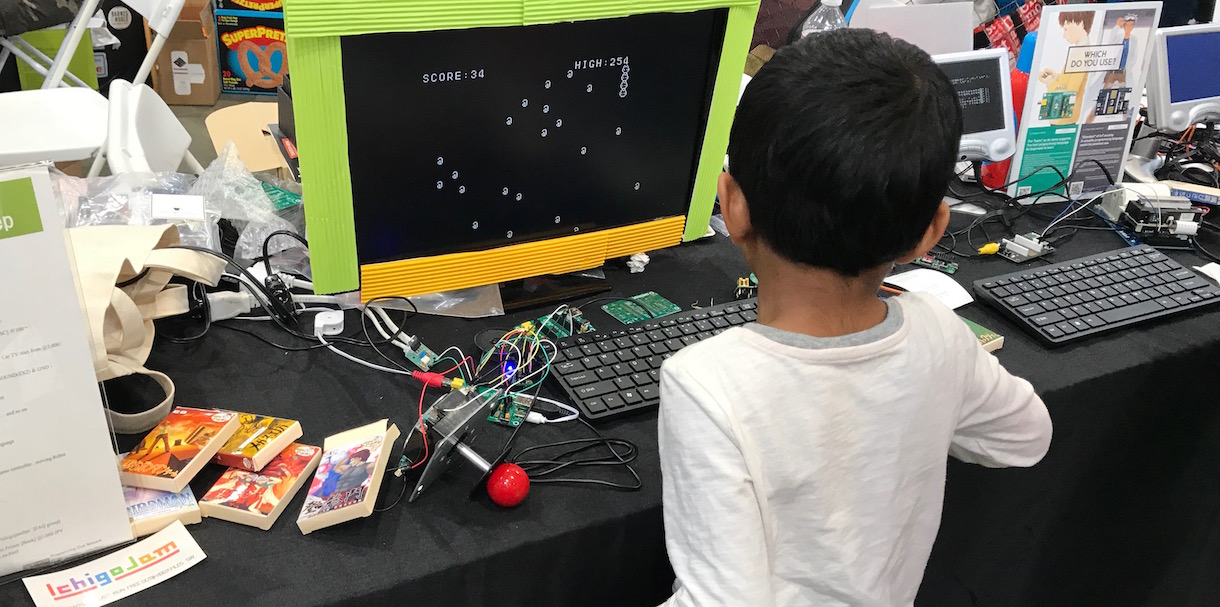 Thank you for visiting PCN booth!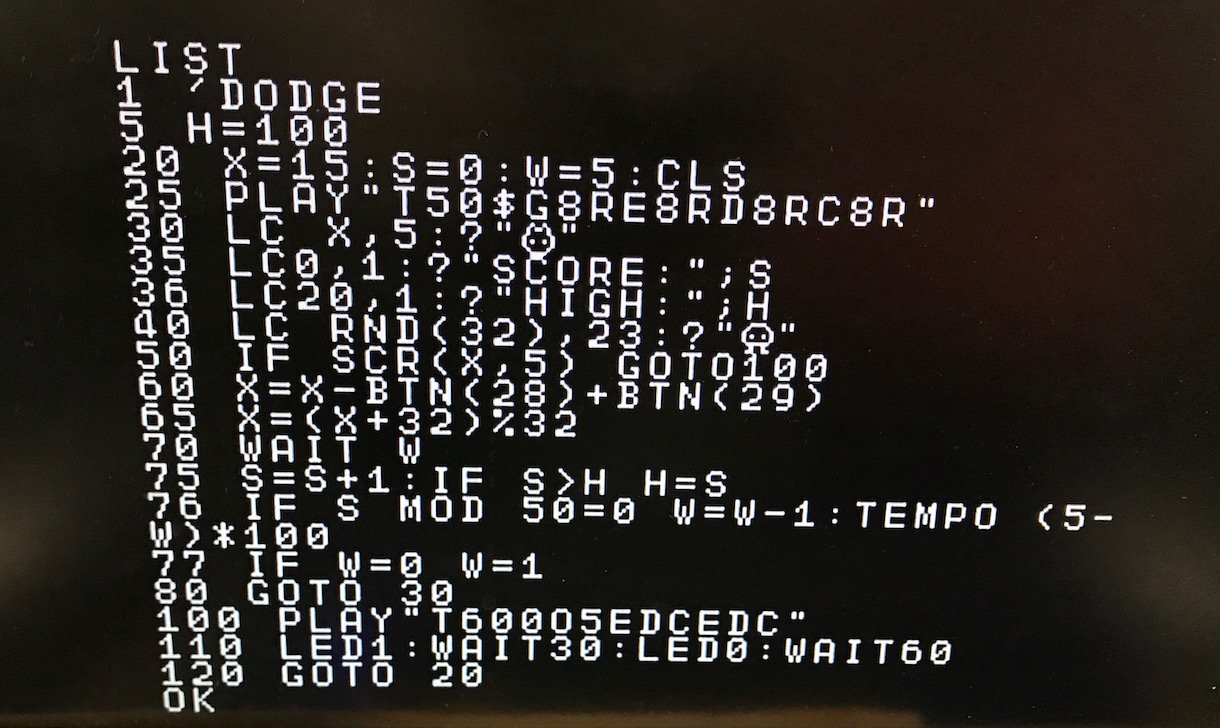 This demo program in BASIC makes big fun to kids!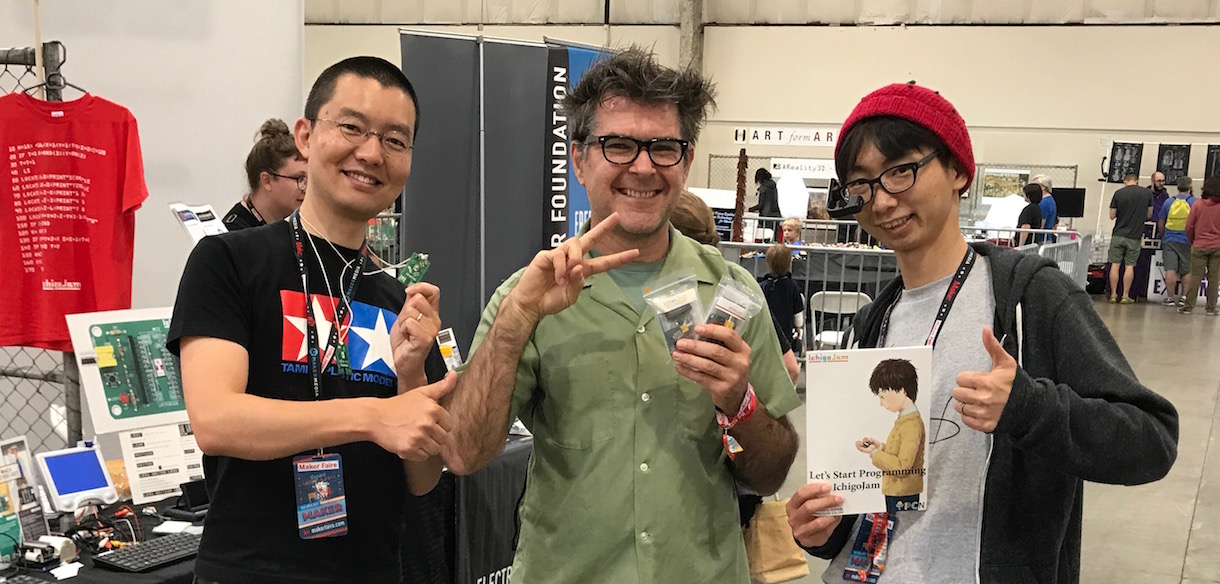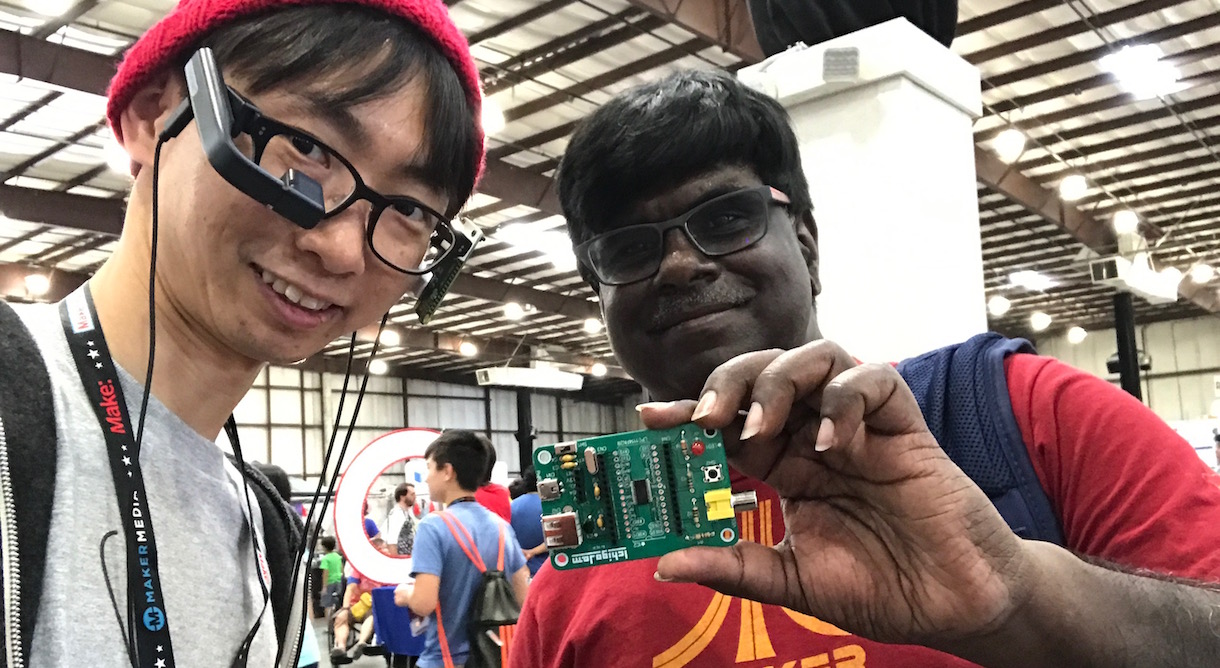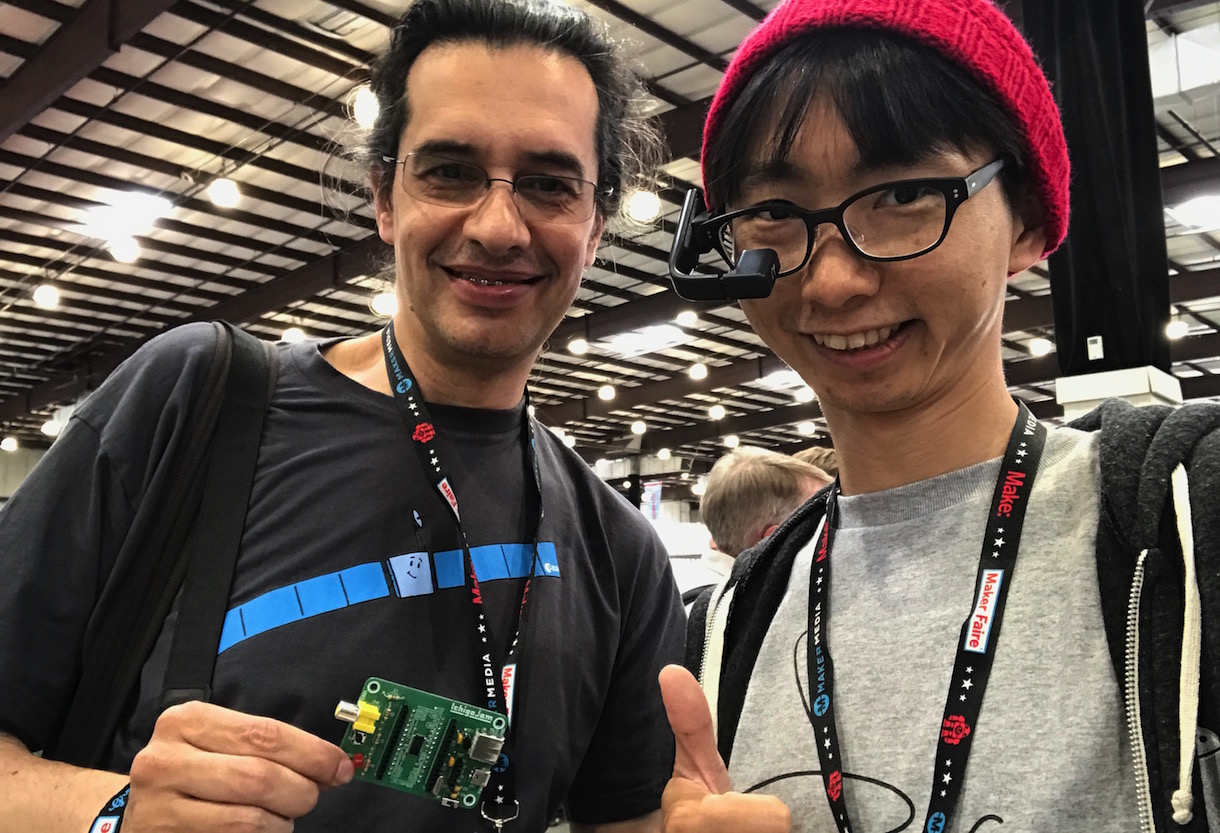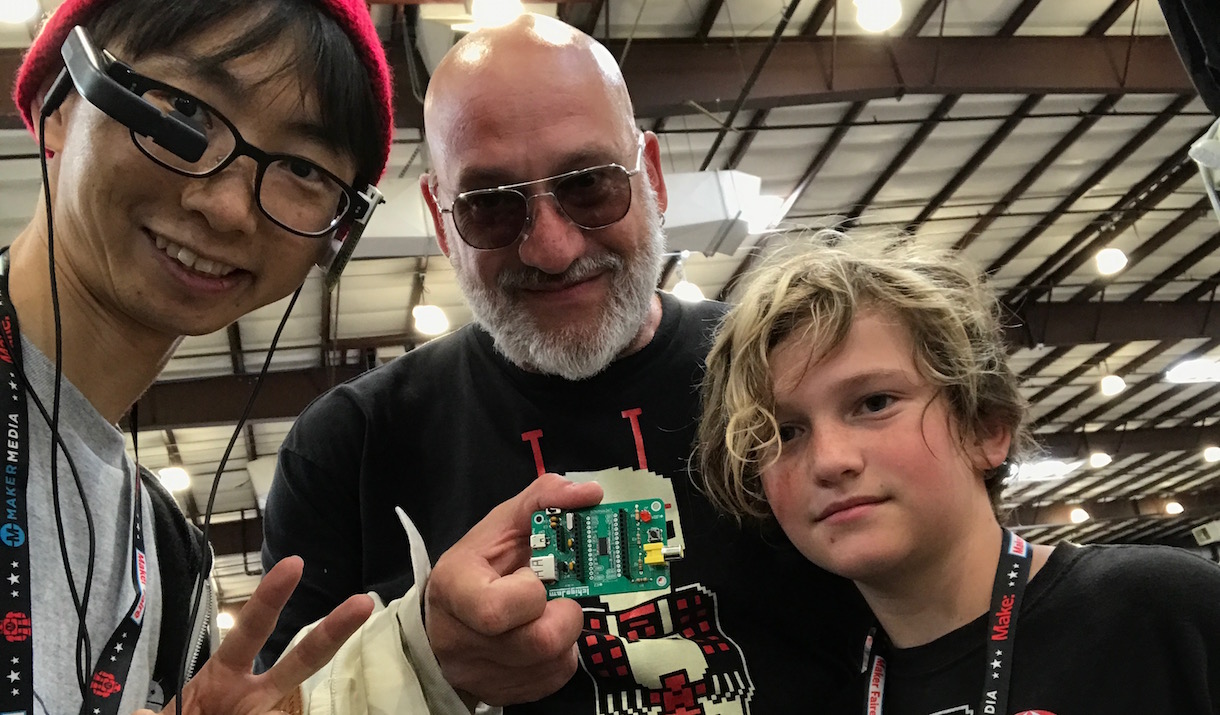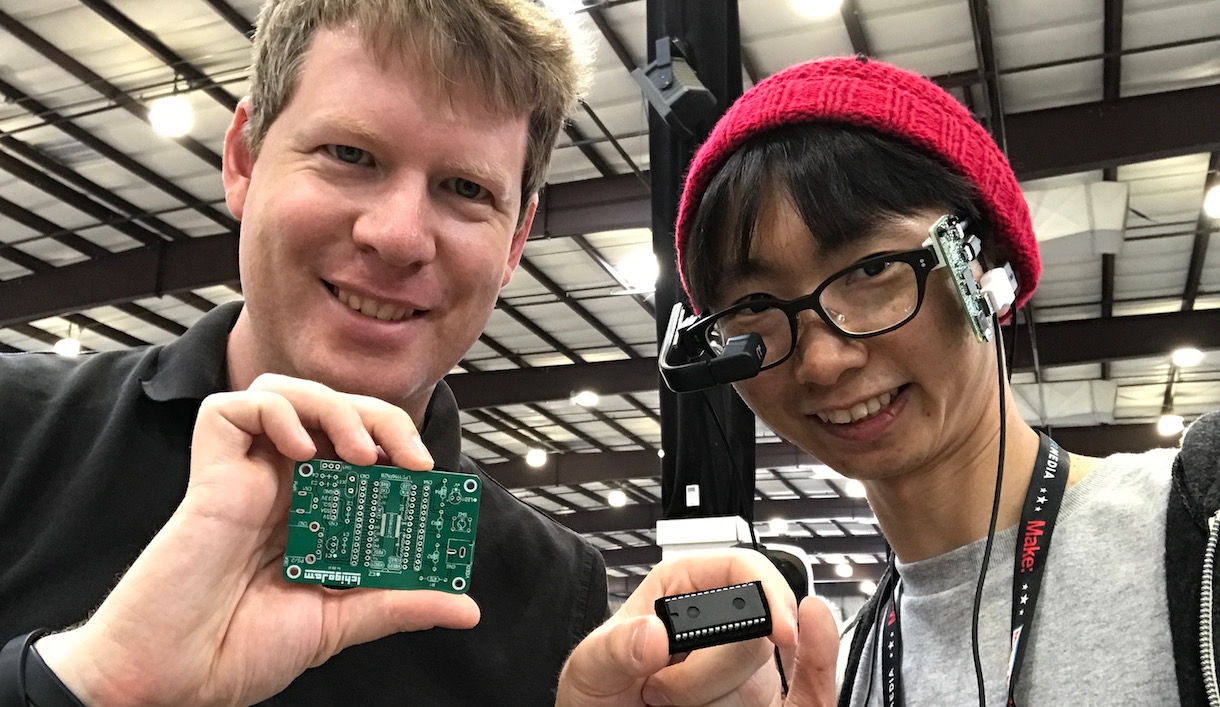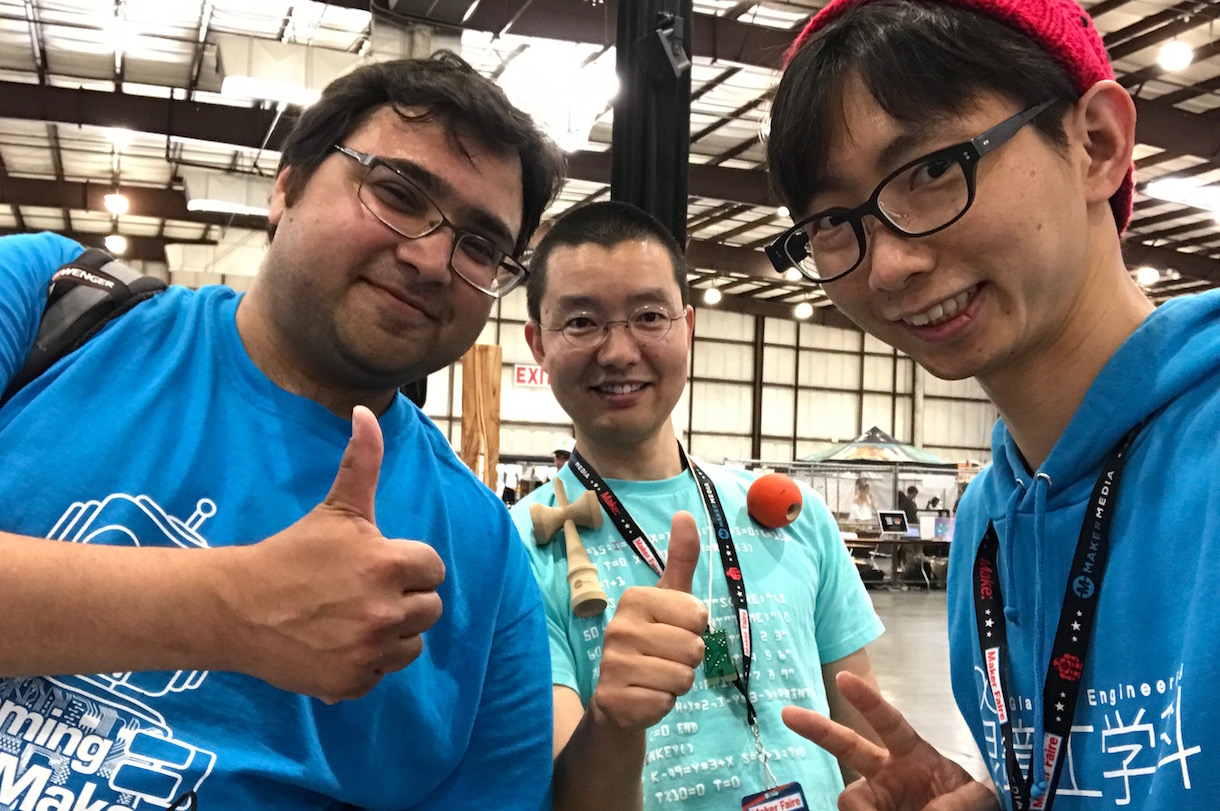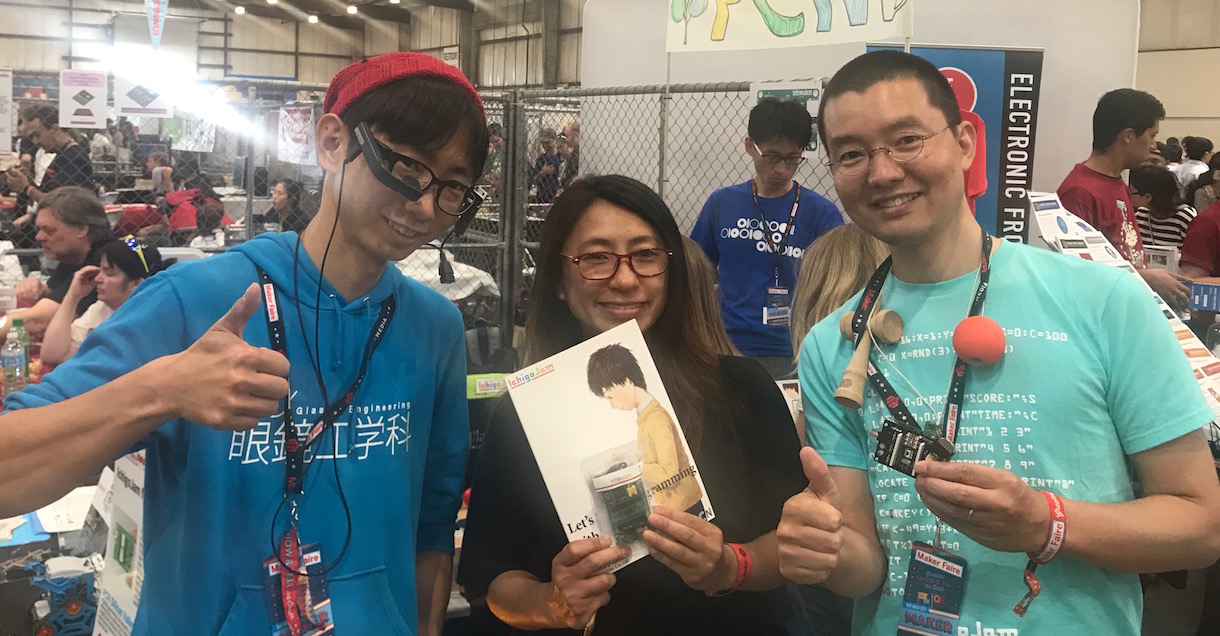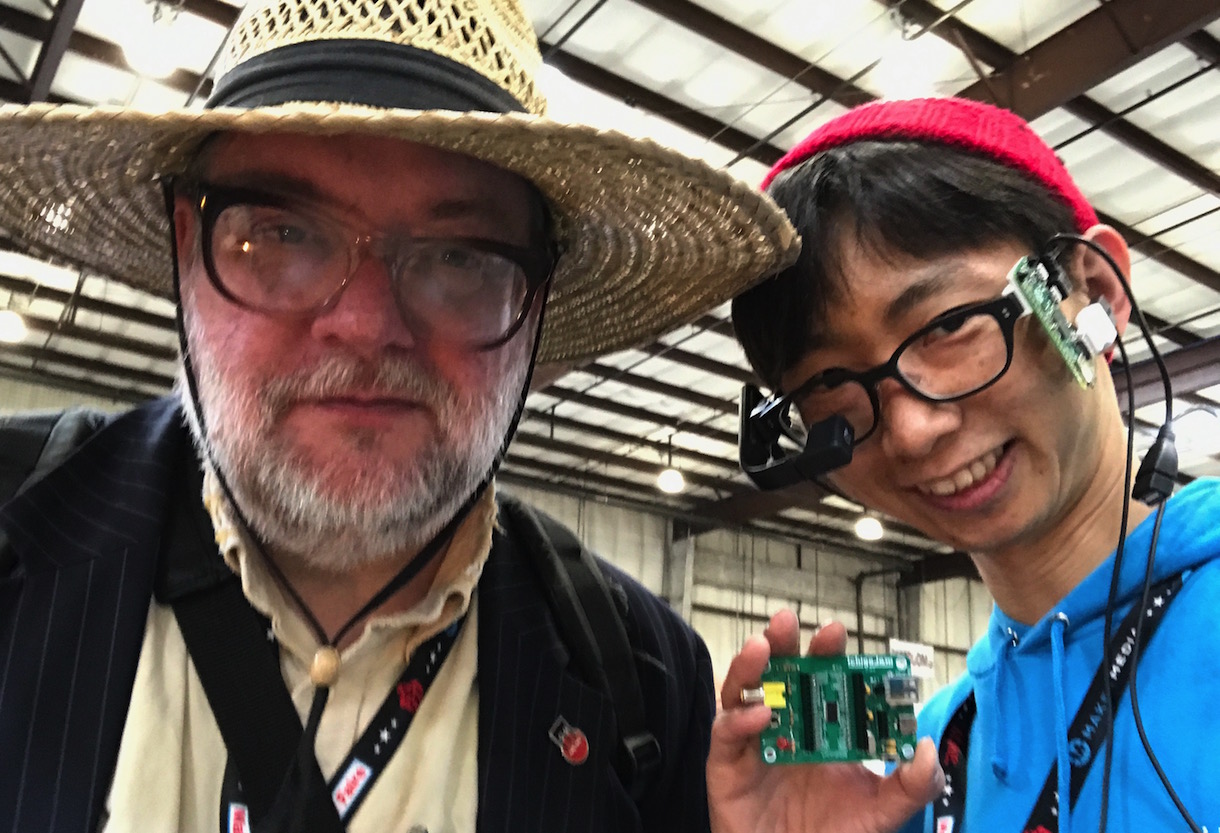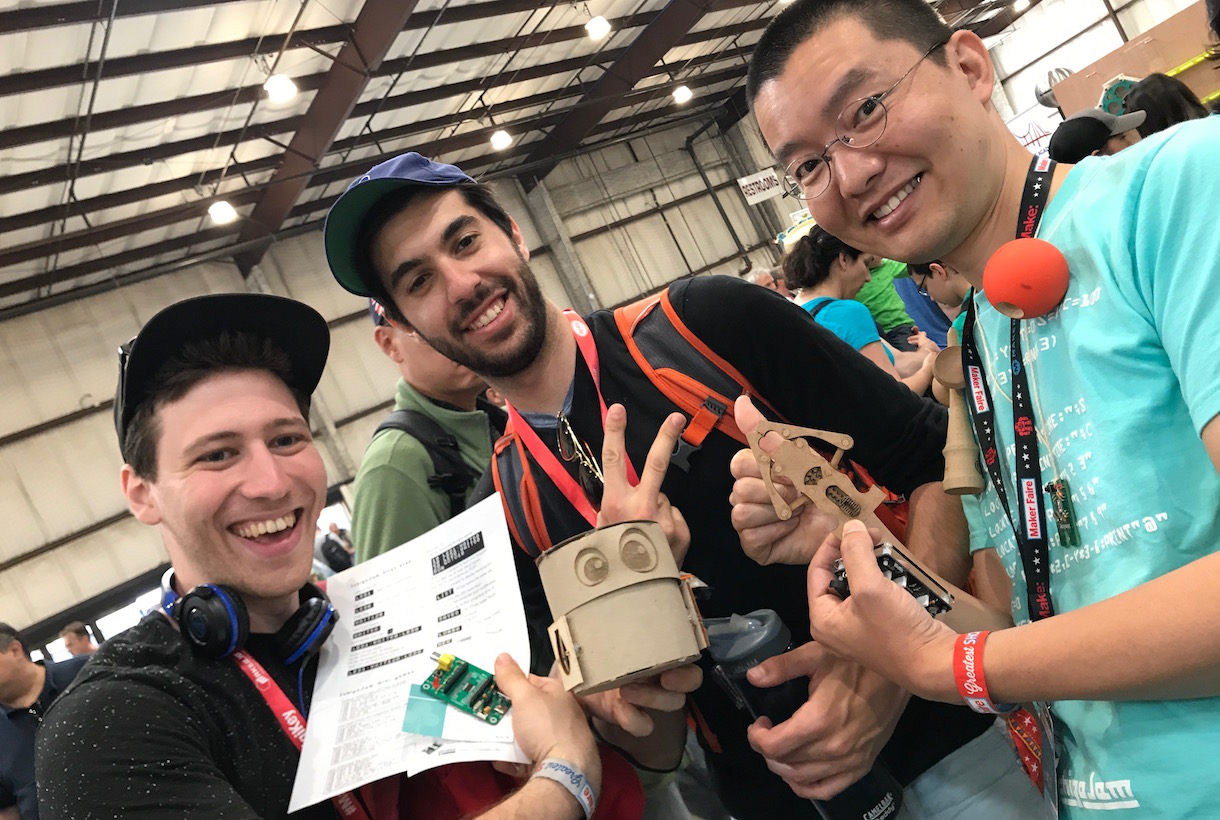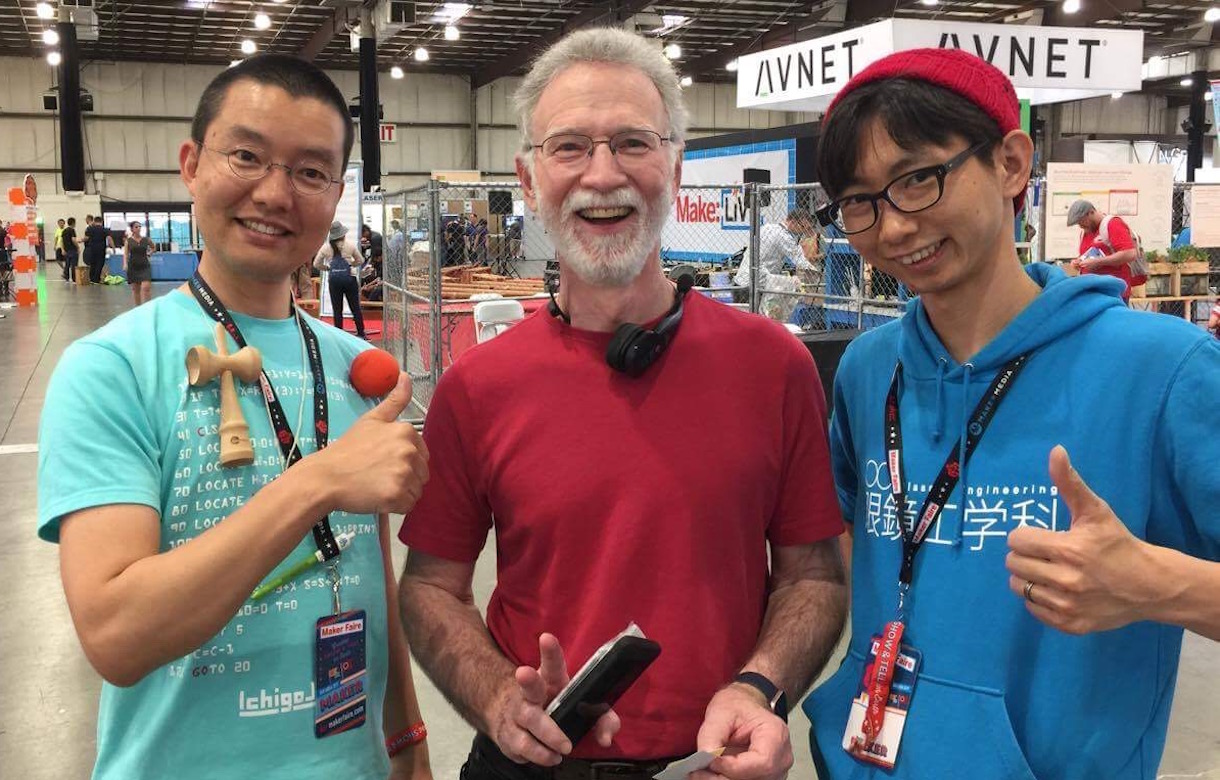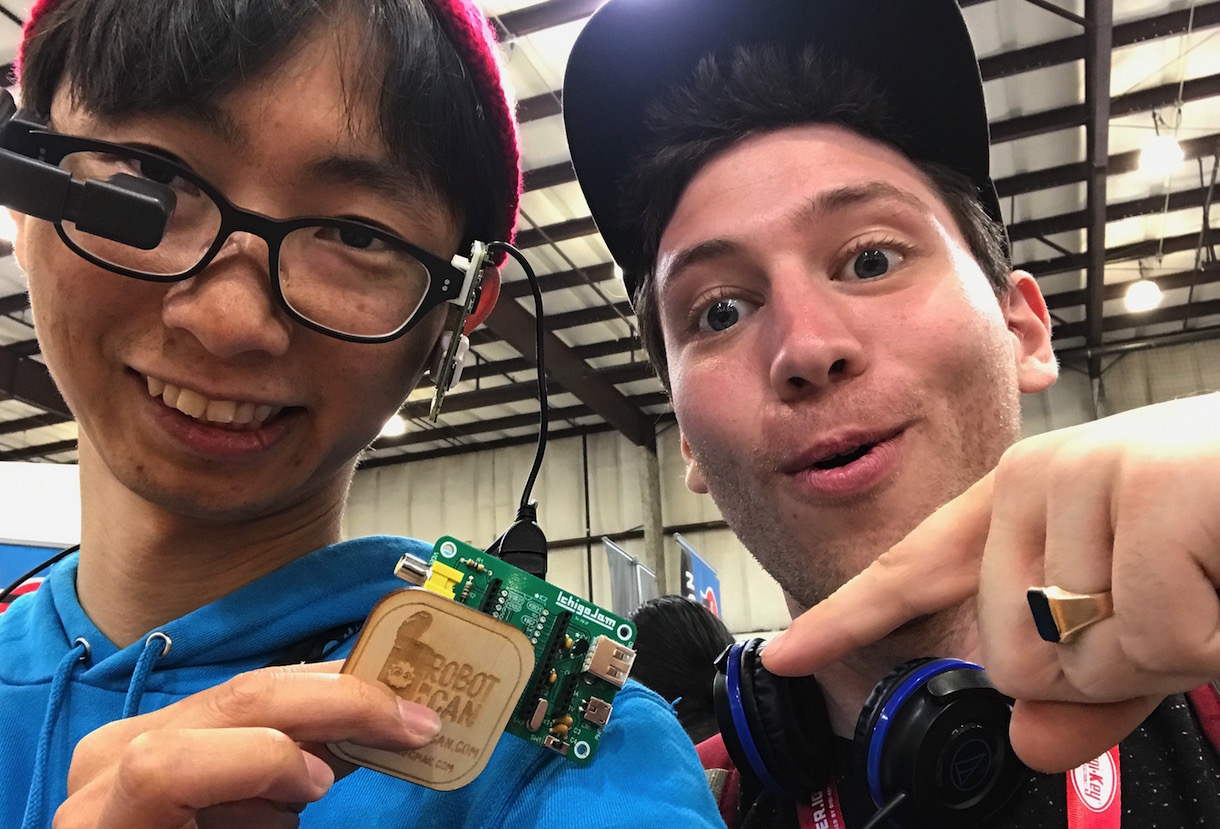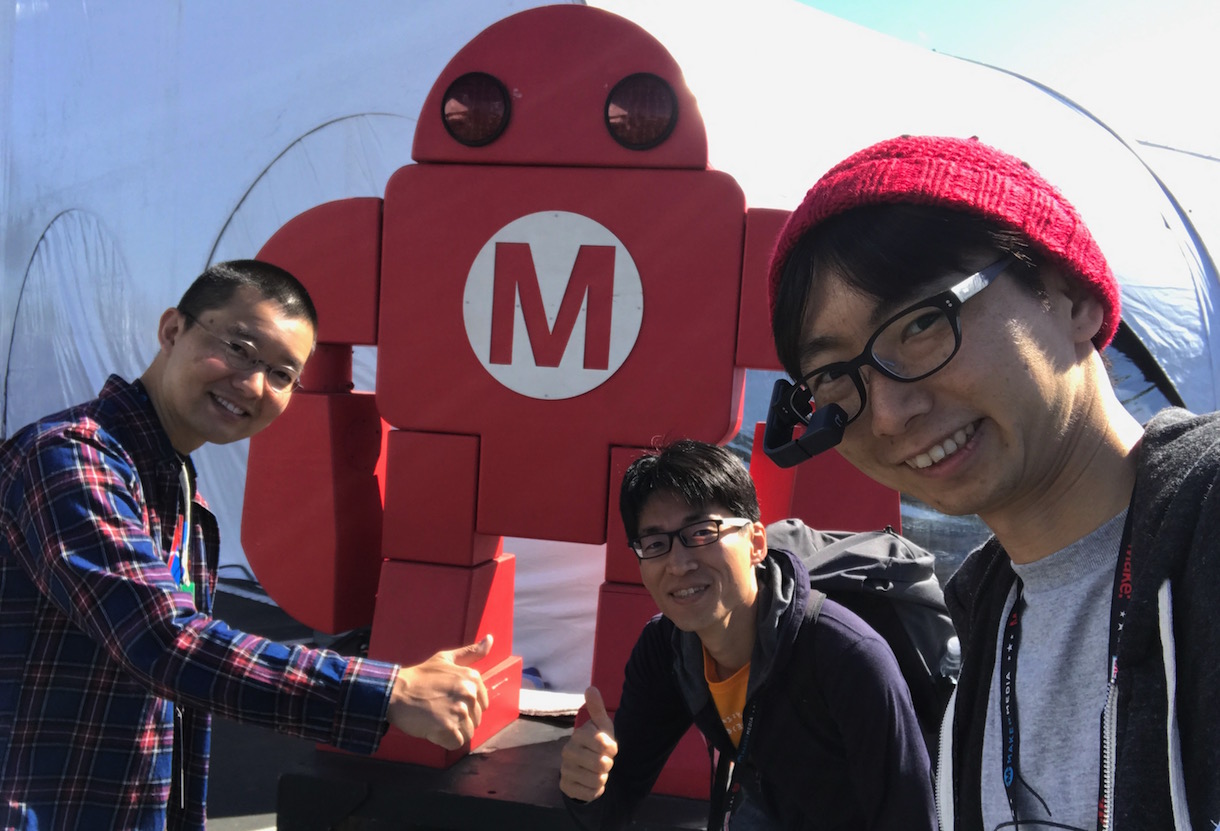 Welcome to PCN booth! (Zone #2 at #makerfairebayarea )
links
- PCN - Programming Club Network in English
- IchigoJam - official in English
- IchigoJam - BEST IN CLASS at Maker Faire Bay Area 2017 / メイカーフェアでベストインクラス受賞!