I got great meetings at "
Business Seminar in Africa #2
" in Kobe.
Thanks a lot to foreign students from Africa!
jig.jp business: development and providing the software service mainly for mobile
product: IchigoJam, the inexpensive personal computer to learn programming for kids and everyone!
comment to students: Let's discuss to create young creators!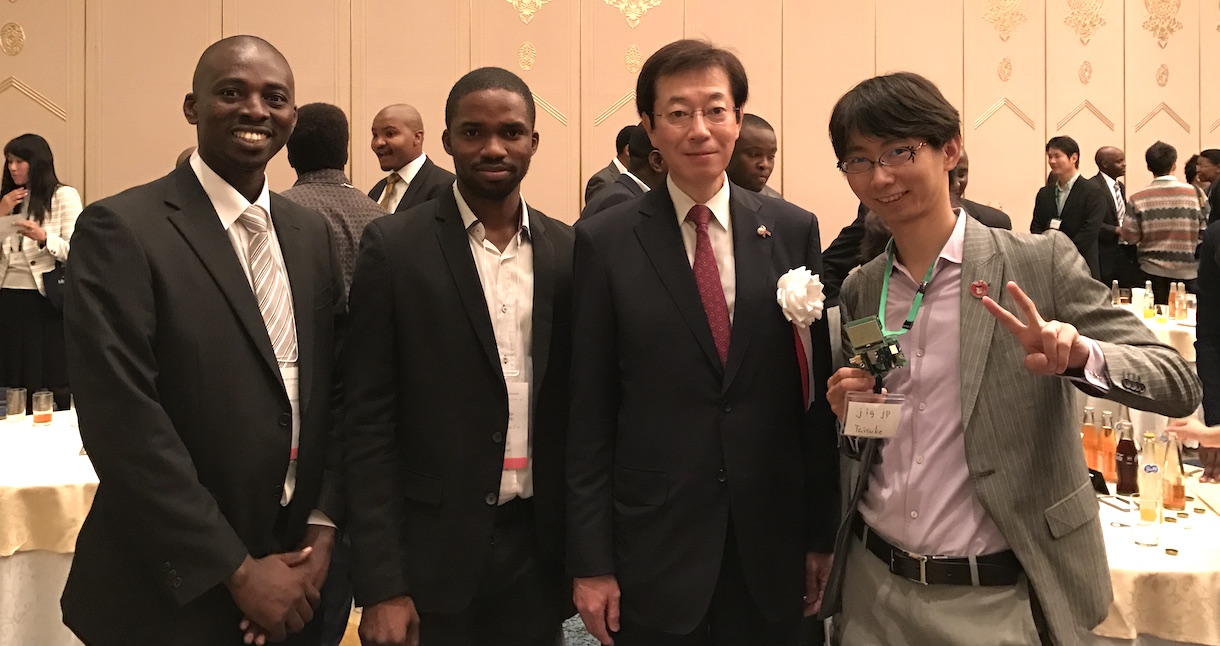 photo) Koko, Didier, Hisamoto-san, me
Weth Kobe city mayer, Mr. Kizo Hisamoto, I had discussion at Kobe IT Festival 2014 about "opendata".
Kobe city is very closed to Africa, Rwanda. [link]
I met Koko at Sabae, and his friends Didier from Côte d'Ivoire! [link]


"African dreams come Kansai!"


communication time with foreign students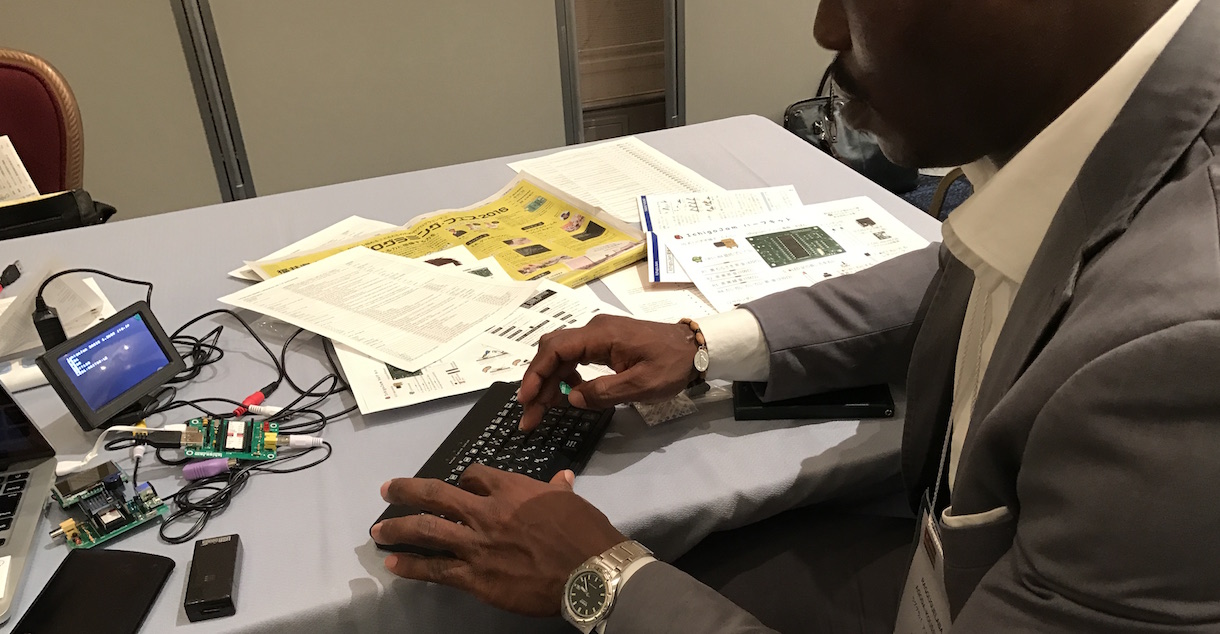 I talked over 20 students deeply. I'm glad to enjoy computing with IchigoJam!
IchigoJam is very easy to understand how computer works with BASIC programming.
LED1 OK LED0 OK WAIT120 OK LED1:WAIT60:LED0 OK 10 LED1:WAIT30 20 LED0:WAIT30 30 GOTO10 RUN
*"OK" is reply message from IchigoJam [link: How to create a game]
Let's control $1 32bit Arm CPU LPC1114, can calculate 50 million times a second!
Also IchigoJam's electronic circuit is very simple! [link: How to build an IchigoJam]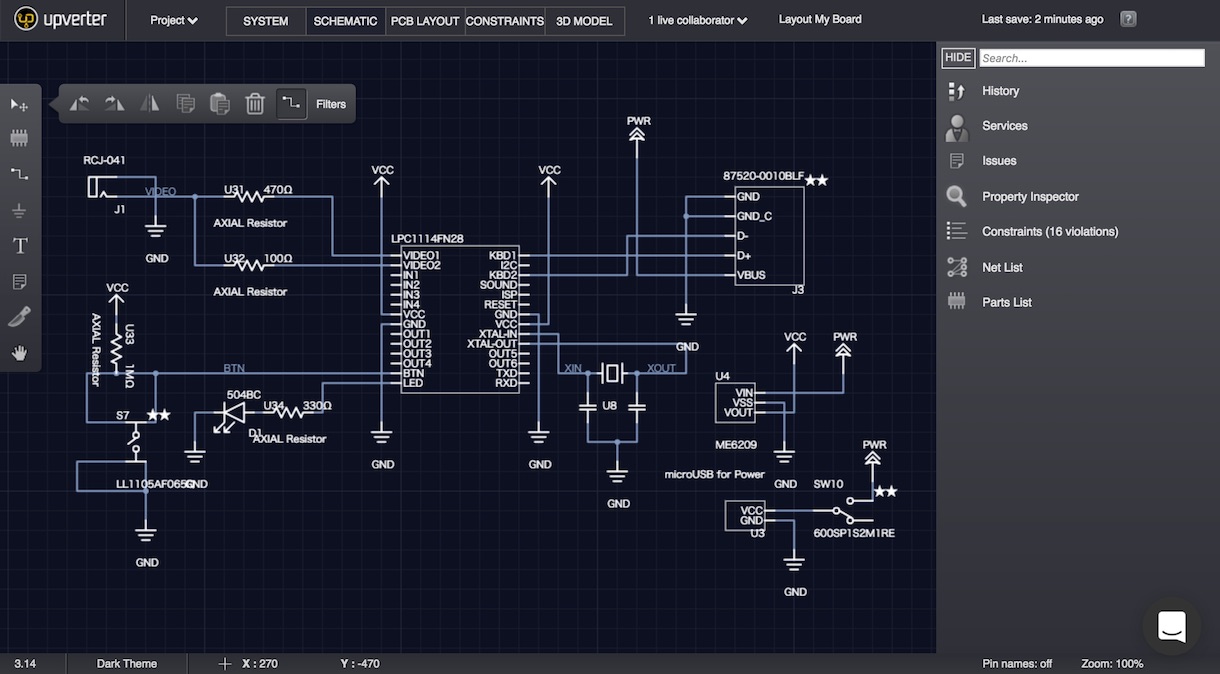 schematic of IchigoJam on "Upverter" online PCB CAD service
IchigoJam' spec is similar with Apple I born in 1976.
They have a 32x24 monochrome text TV screen, a keyboard and with BASIC!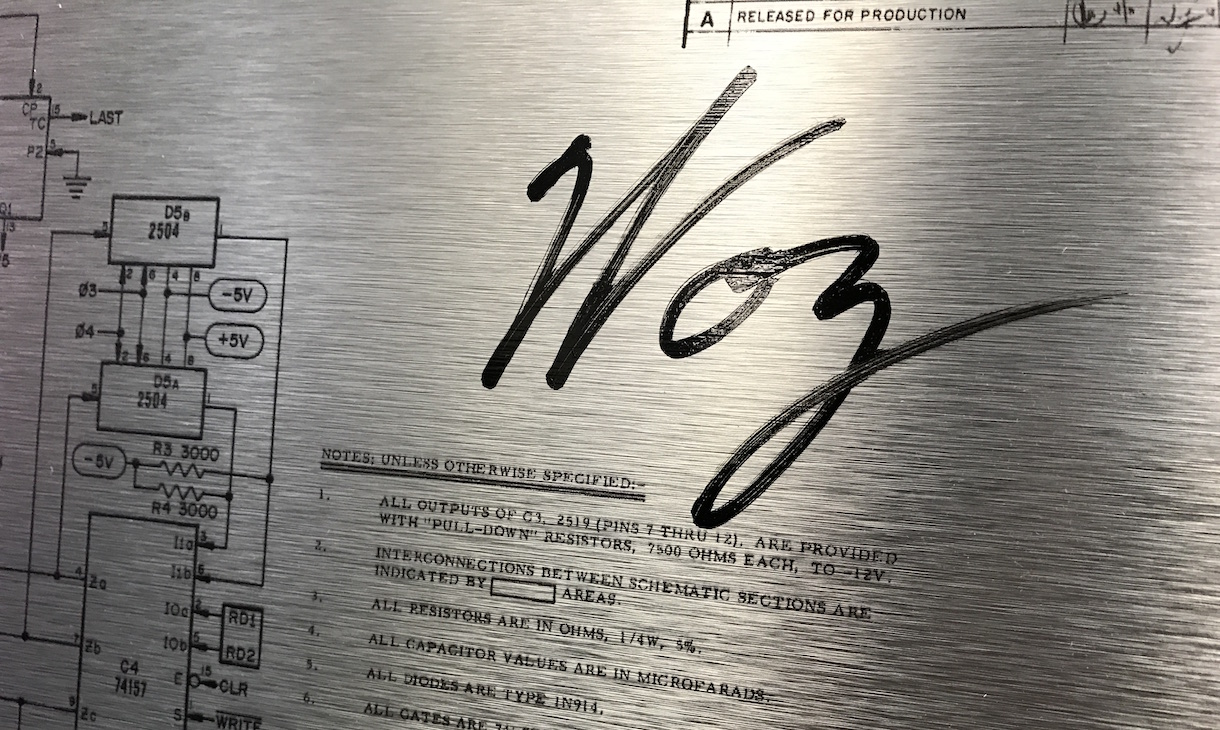 "Framed Apple I Computer Aluminum Schematic" with Woz sign!!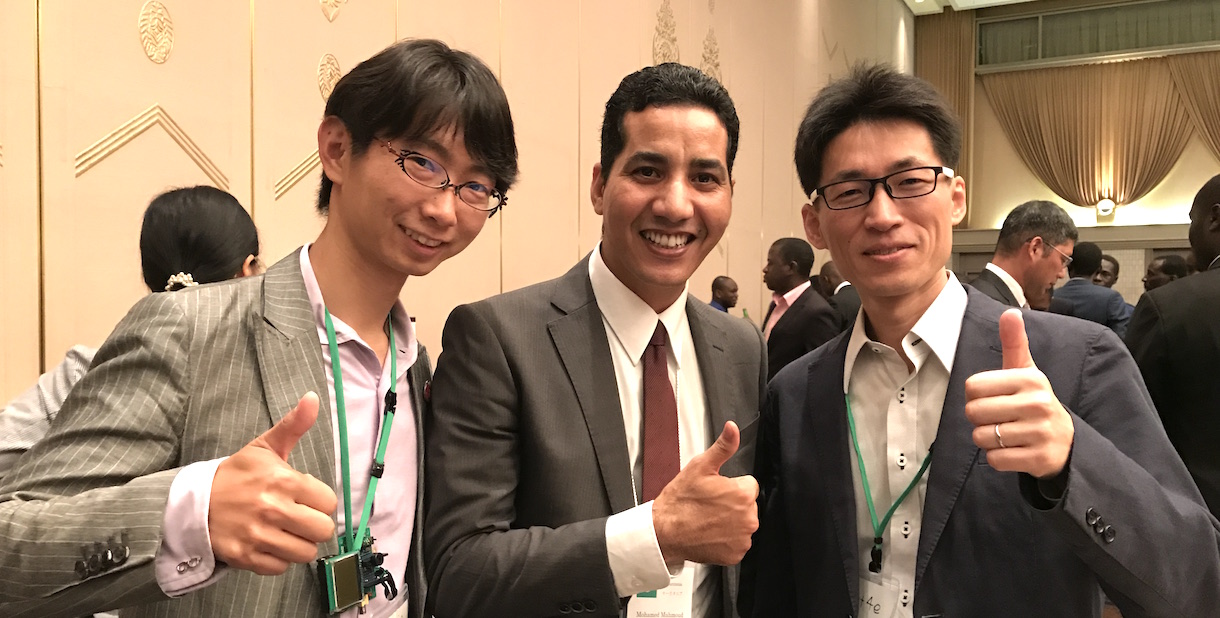 photo) me, Muḥammad from Mauritania, Hara ict4 and PCN member at Fukui
I met Muhammad at Sabae too!
Hara go Tanzania Africa, almost every year!
Web and computer broke any borders.
If kids all over the world get own connected computer, they can create anything.
I want to guide them to the entrance with IchigoJam.