In the start of last year, I updated the bare metal "IchigoJam PC" to support sound.
This year is IchigoJam ap (IchigoJam application for other OS).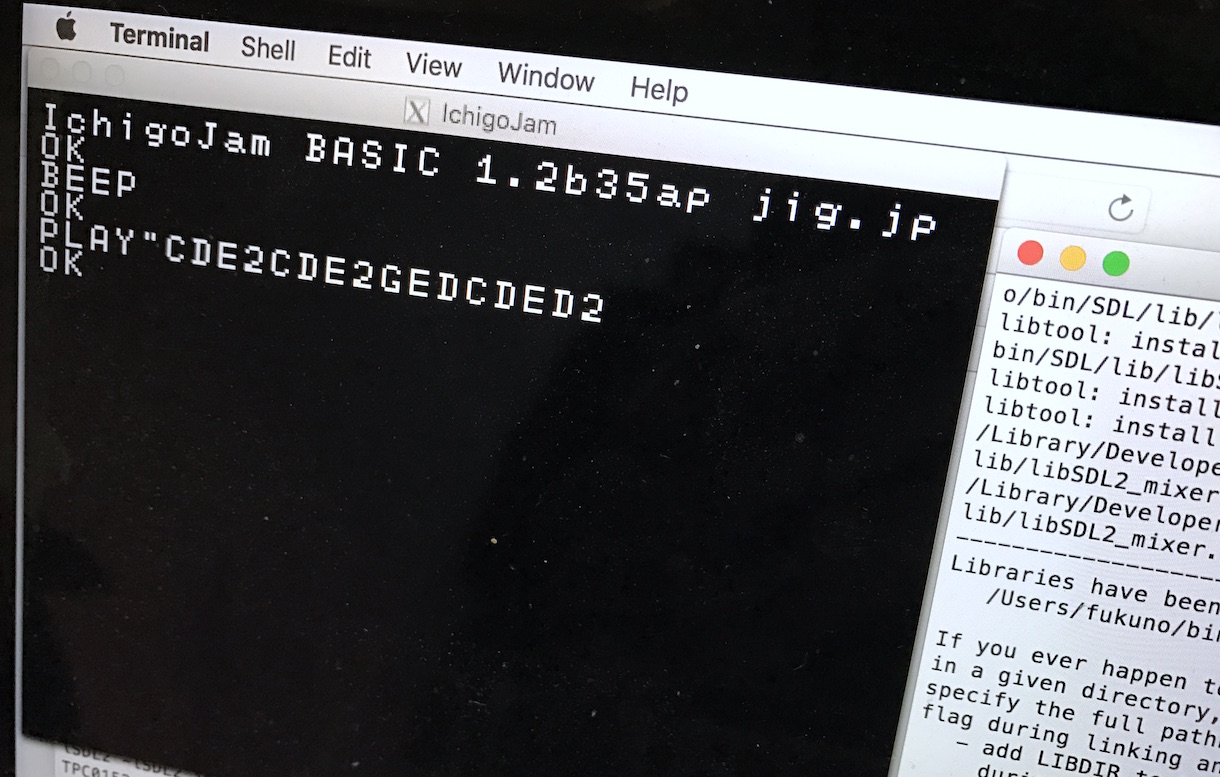 Now only on Mac OS X, but I using cross platform library "SDL2", so I will!
This is a one of famous Japanese new year song "OSHOGATSU" in IchigoJam MML(Music Macro Language).

PLAY"A2BAF+.E8DDEEA.G8F+2.R A2BAF+.E8DDEEF+.E8D2.R &ltDDD>B&ltD2>AABBA.G8F+2.R A2BA&ltD.>B8AGF+AG.E8D2.R"
Let's sing a song with your computer!
You can download beta version of "IchigoJm ap" on IchigoJam-FAN links
- IchigoJam