The workshop of "Hana Open Innovation Dojo (Hana道場)" at Ima-plus (今プラス) in Konan city, Shiga prefecture.
6 kids and 3 adults made own computer and game!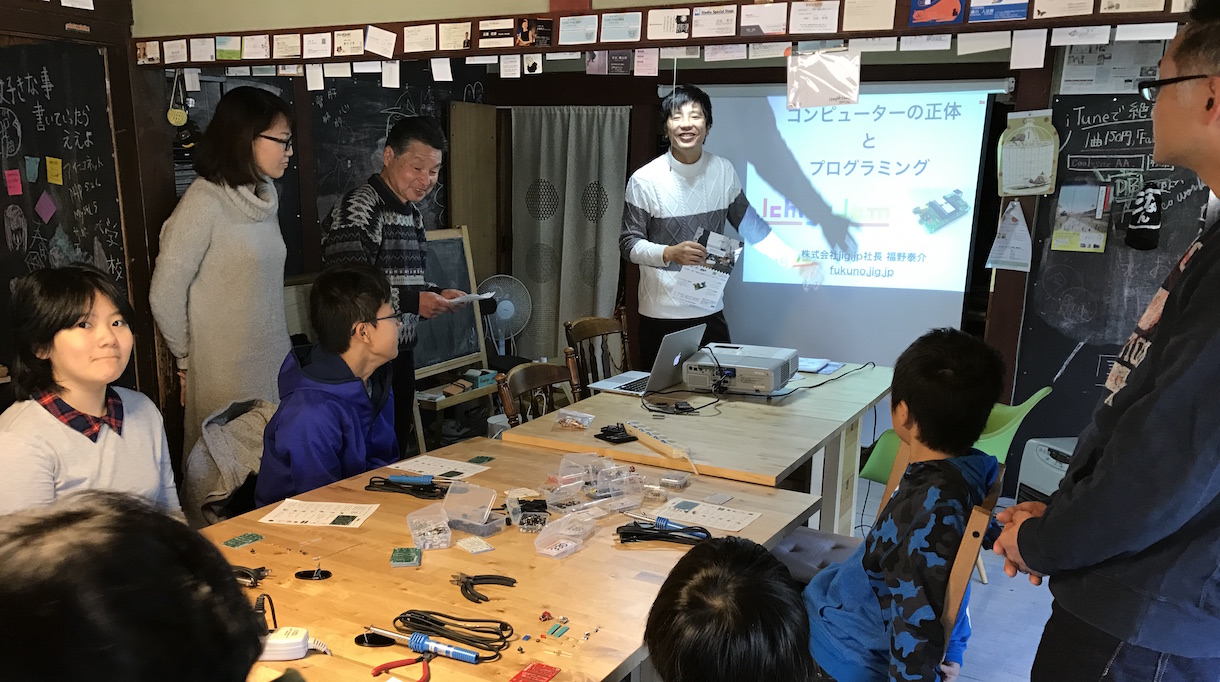 I upadte the document "IchigoJam T halfkit - How to build" and the presentation of introduction.


(Now available Japanese version)

IchigoJam T half kit - How to build (PDF) (Japanese version)
- IchigoJam half kit for Japanese
- IchigoJam T halfkit in English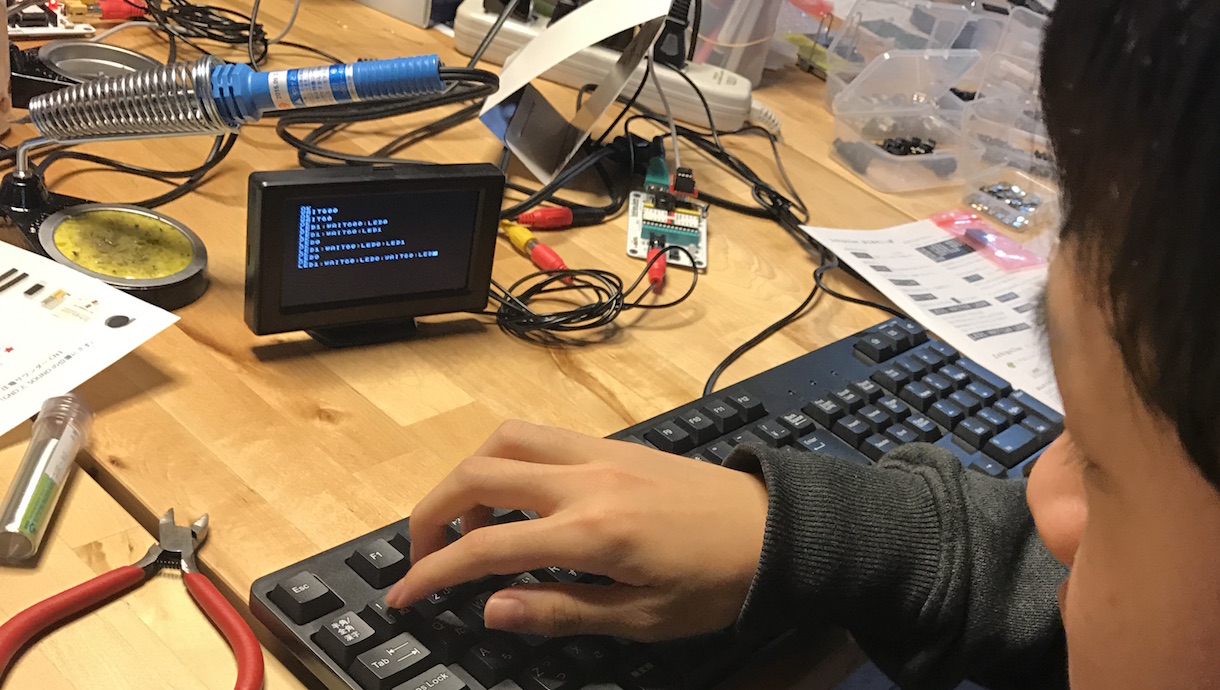 After building own computer, let's try programming!
- IchigoJam BASIC COMMAND REFERENCE (Japanese)
- IchigoJam's first step and other docs (Japanese)
- MASAHARU's blog (many IchigoJam programs!)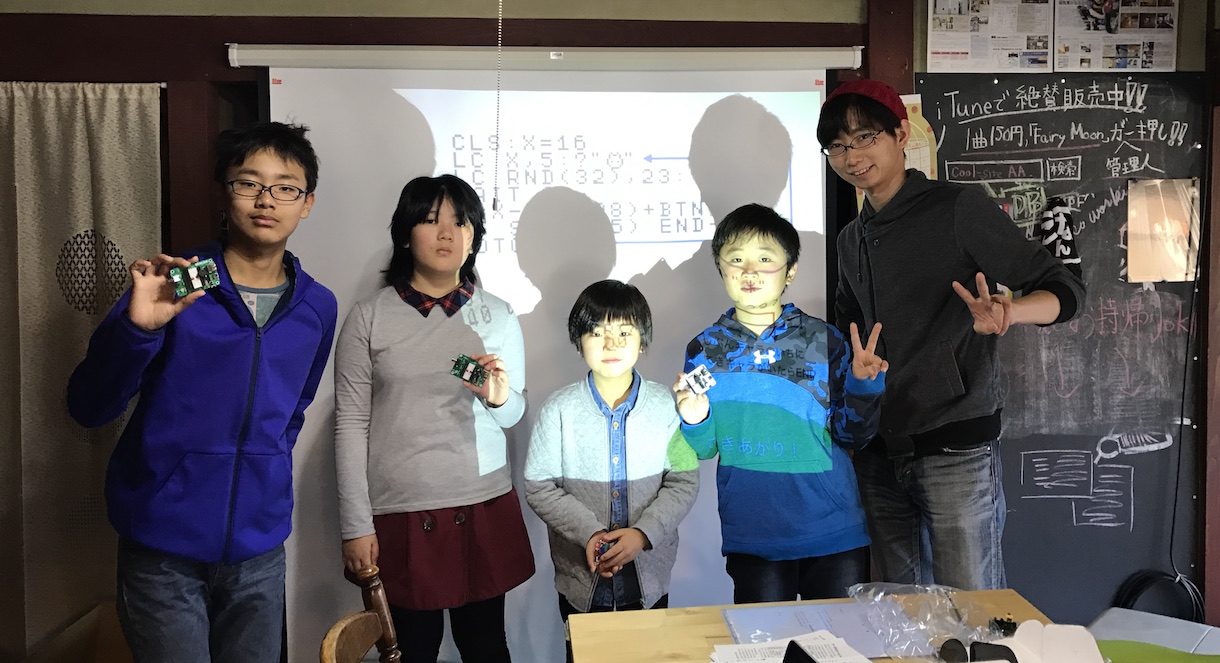 Let's spread the IT workshops!
links
- Hana Open Innovation Dojo (Hana道場)
- Ima-plus (今プラス)
- PCN - Programming club network
- IchigoJam
- » 湖南市で親子で楽しめるIoTプログラミング教室やってみたレポート!|日刊!湖南市