I got the PCBs I designed past day from elecrow.
Yeah! It's works!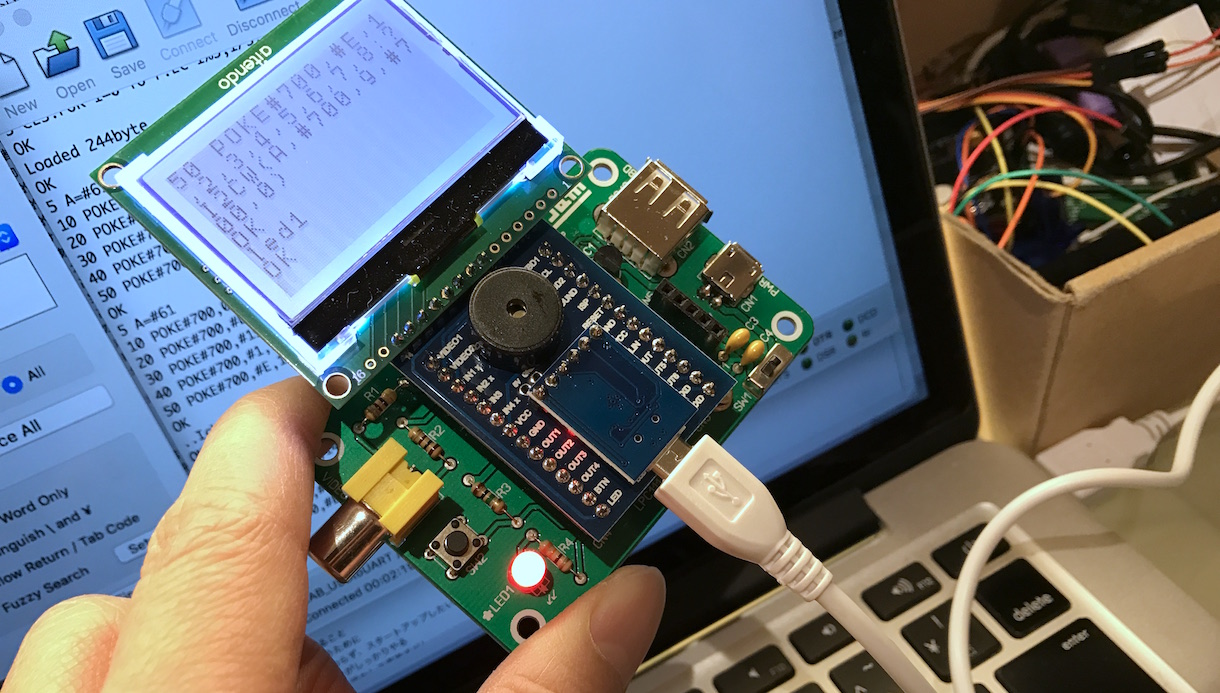 IchigoJam can connect your PC by the USB serial(UART).
You can control from the serial terminal software on your PC and manipulate(upload/download) your file on your IchigoJam like the Arduino.

Parts to build PC connection shield for IchigoJam
- this PCB
- LCD (CH12864F-SPI ¥950)
- sounder (SFN-14-30V ¥50)
- USB-UART (U2UART2102-6PMCU ¥680)
- long pin sockets 14pin x 2 (PS254S-H8.5 ¥80)
* use a jumper from 5V of the shield to 5V of IchigoJam to use keyboard or some 5V devices.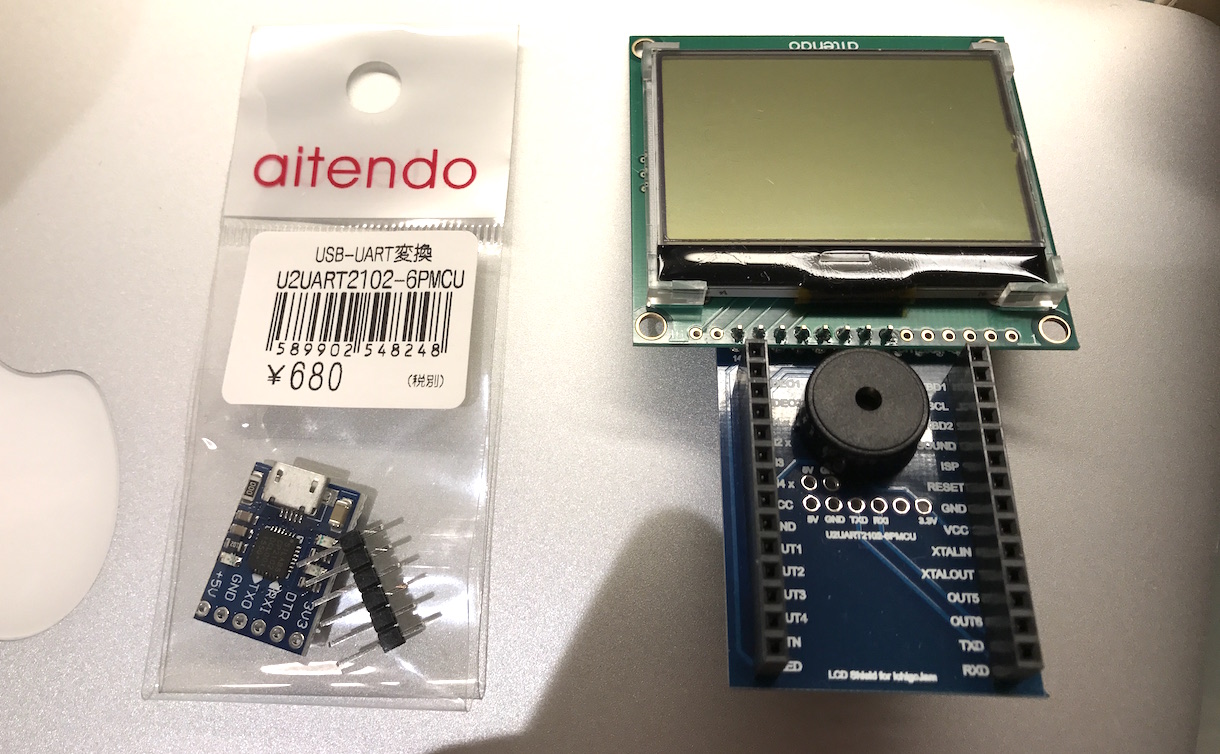 * Use the beta firmware from IchigoJam-FAN to use LCD.
I updated a little.
DTR of USB-UART connects RESET of IchigoJam to control hardware reset on your PC.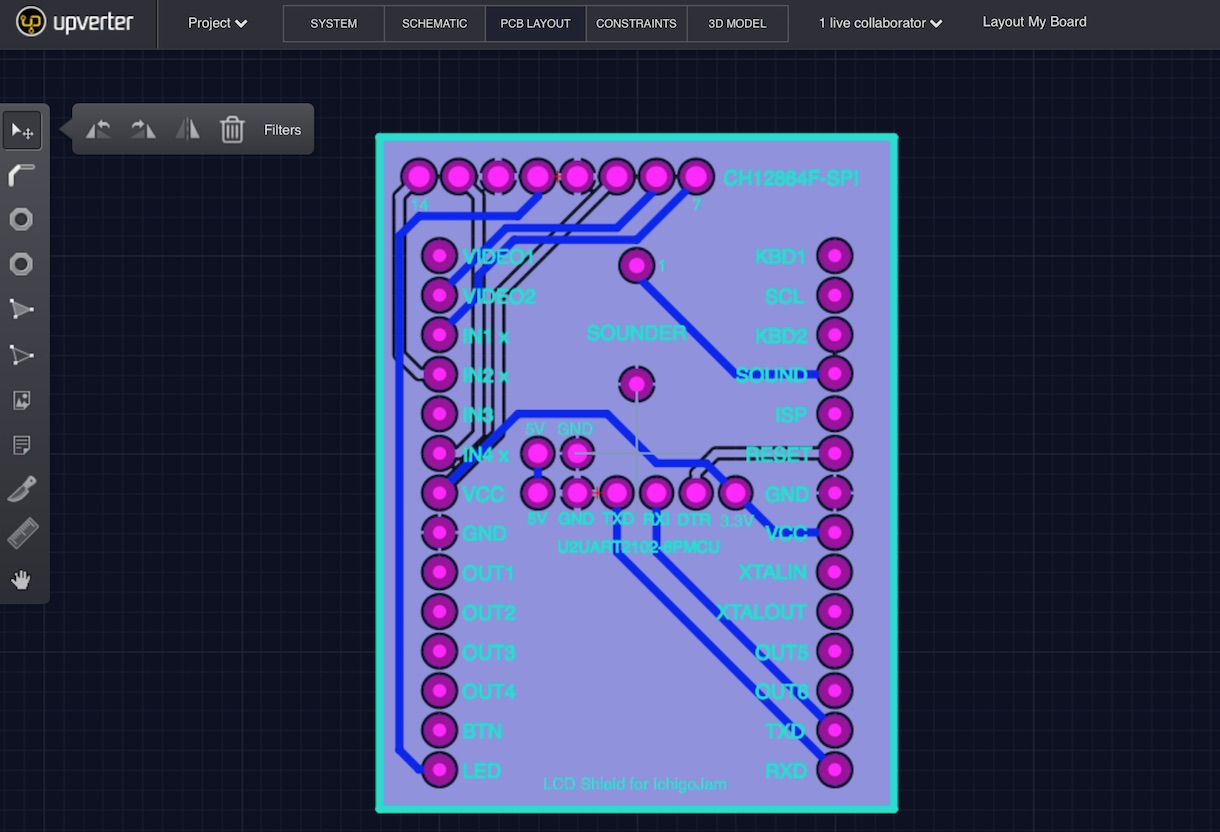 "LCD shield for IchigoJam with SOUND&UART by taisukef 18f9367667da9422 - Upverter"
links
- New LCD Shield for IchigoJam mobile for KOSEN students