I went to Ishikawa KOSEN to share students how fun to create.
OPENDATA, IoT, AI, VR and MR.
In this society there are massive exciting tools around you.
Be the creator!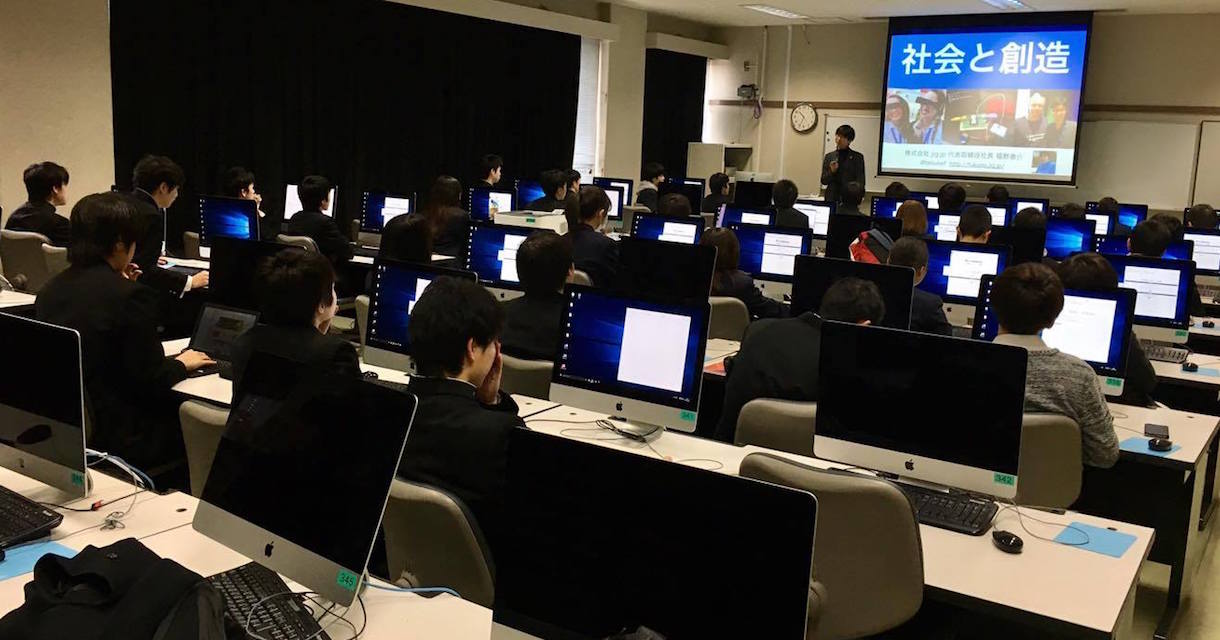 Touch with society. Create something.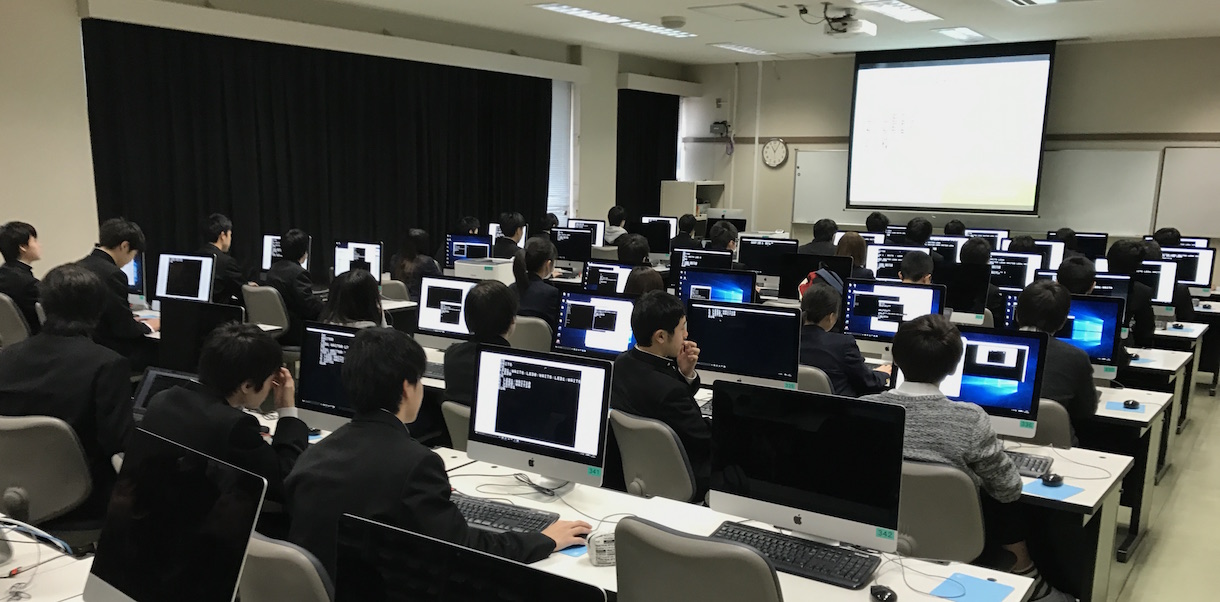 40 students programmed on IchigoJam-ap in this class!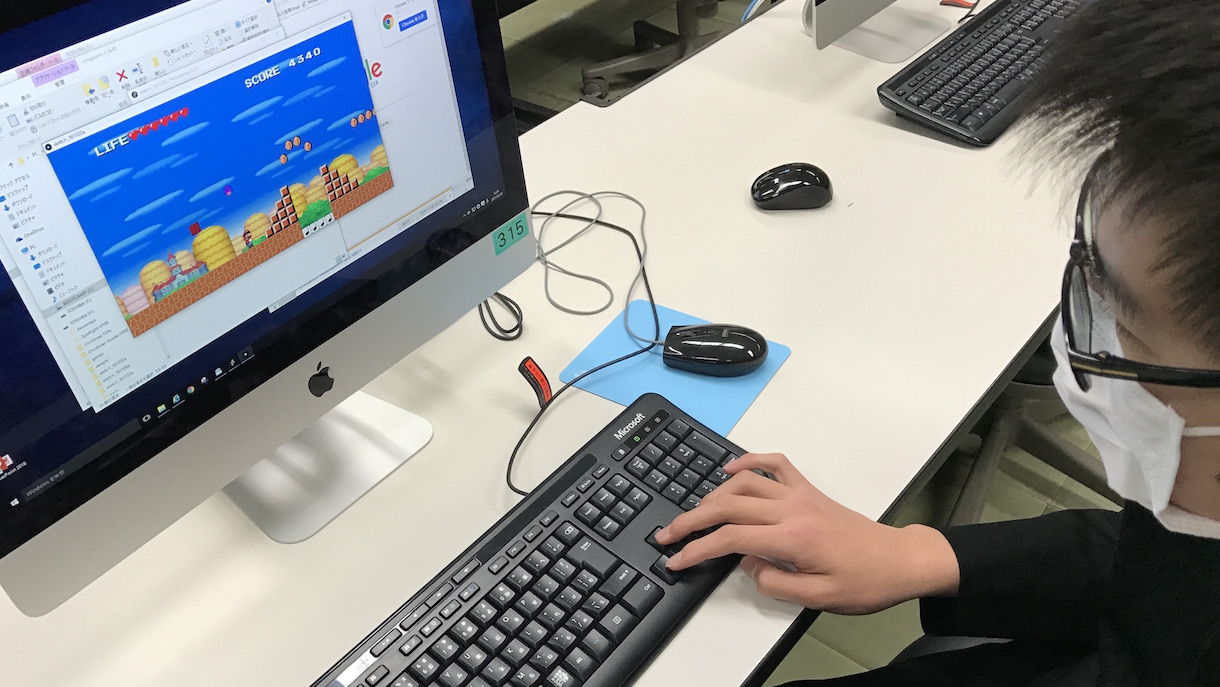 I met a student who love to create! He introduced me many games he made!
Publish your original apps on GitHub as next step!
(see: "2012 ced #game" I created games in JavaScript)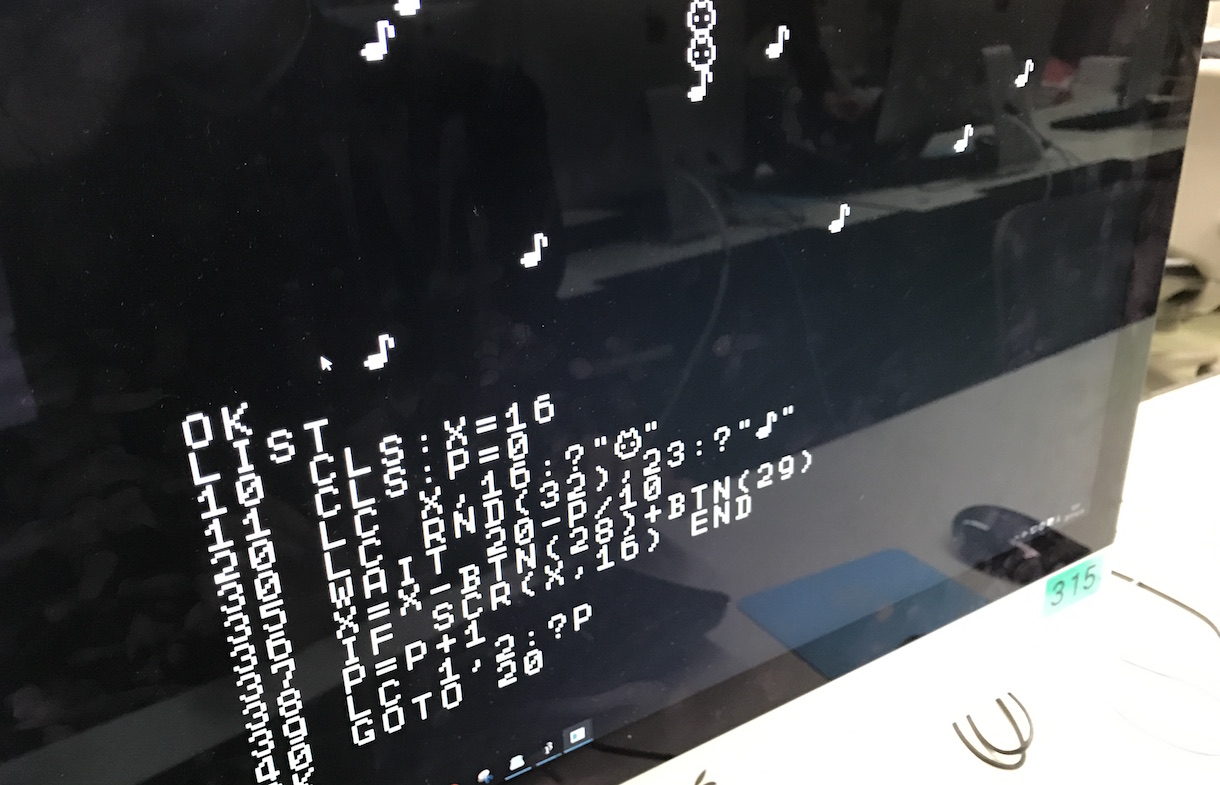 He also retouch that IchigoJam game quickly!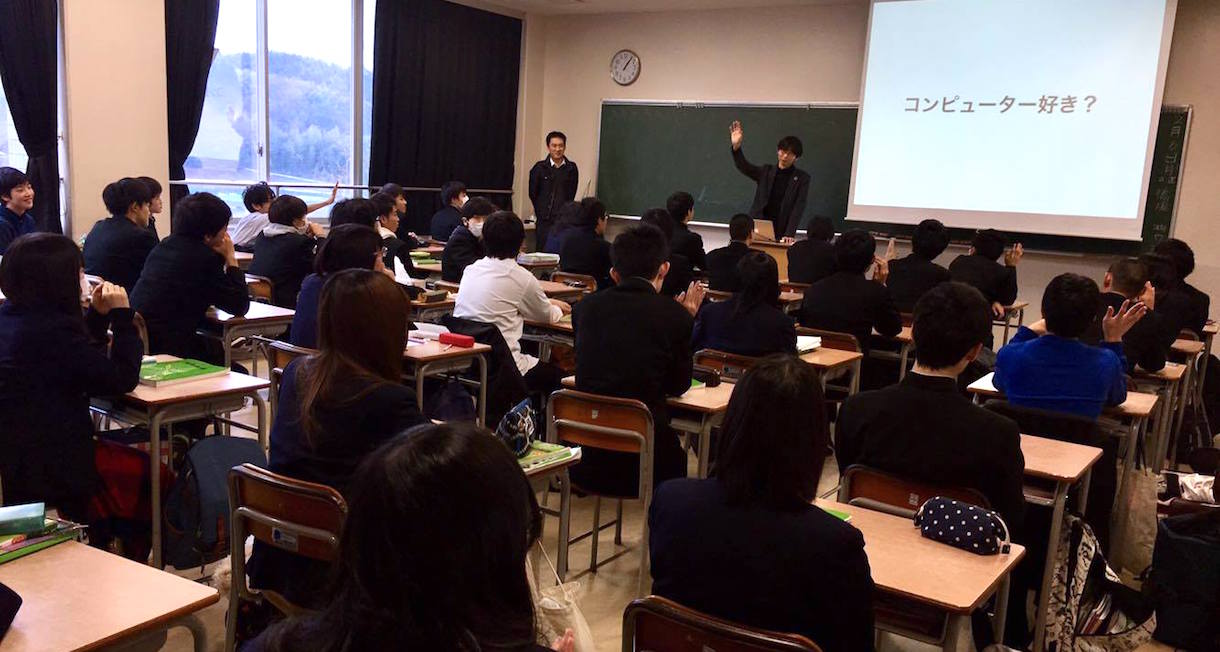 I asked to 2nd grade students "do you like computers?".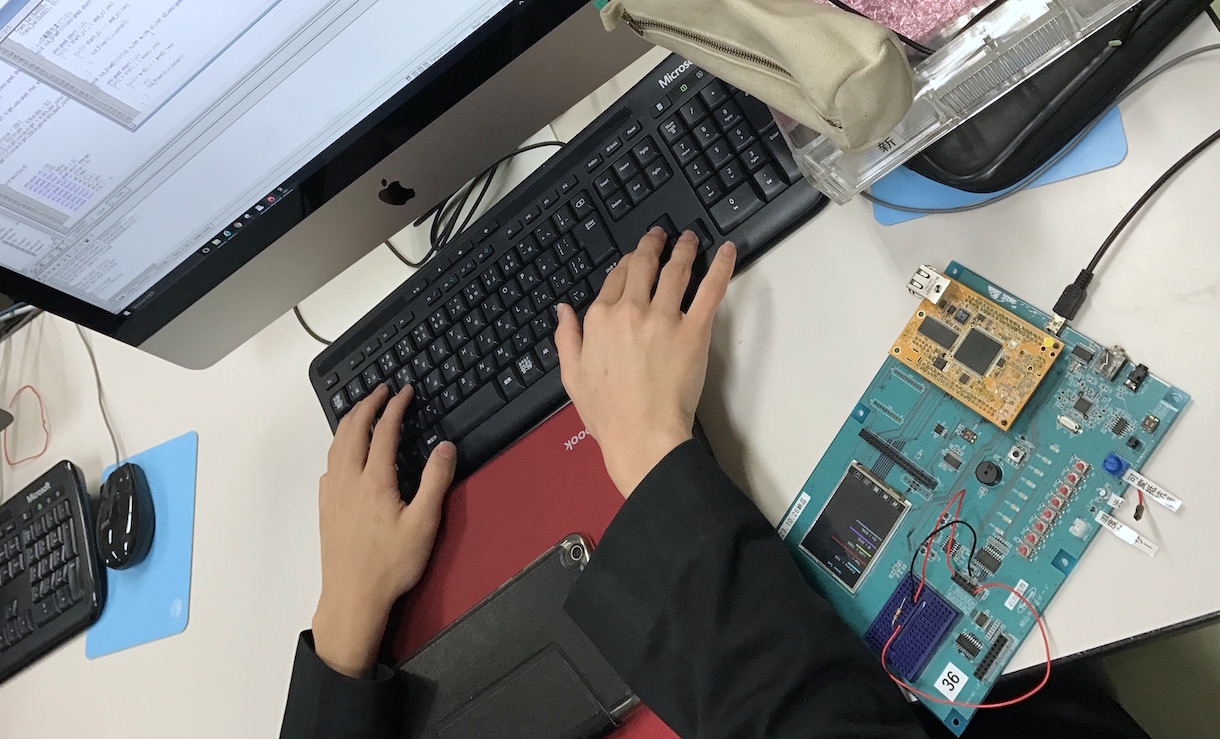 3rd grade students were making game controller with the Ishikawa KOSEN original board.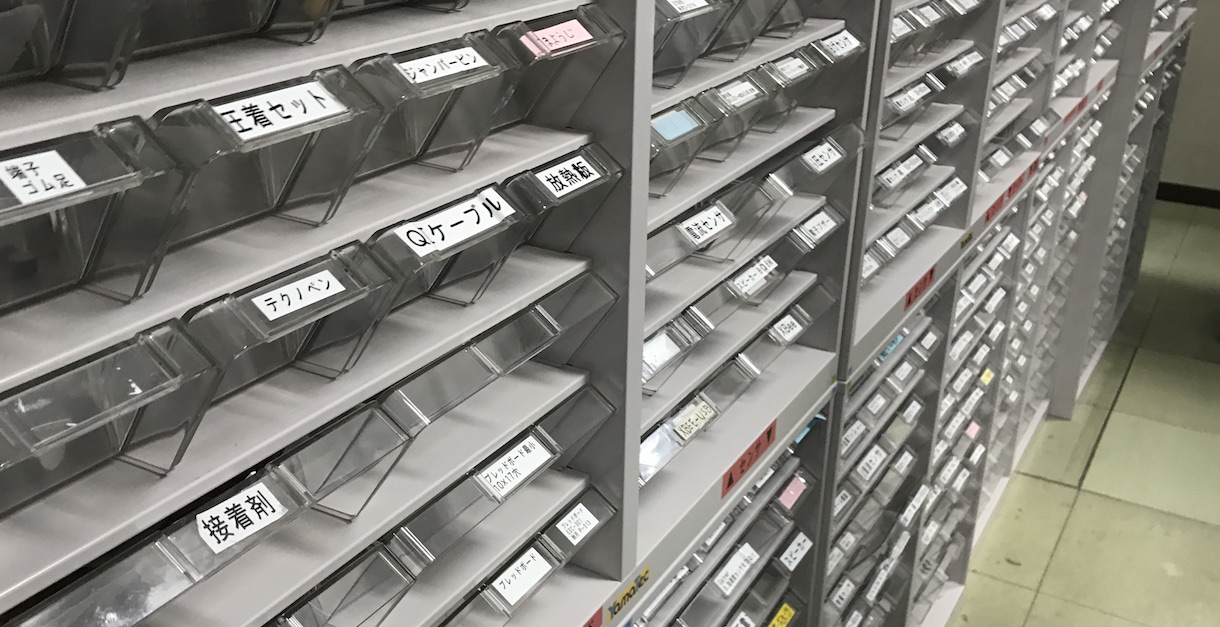 I envy Ishikawa KOSEN. There are a lot of electronic parts for free!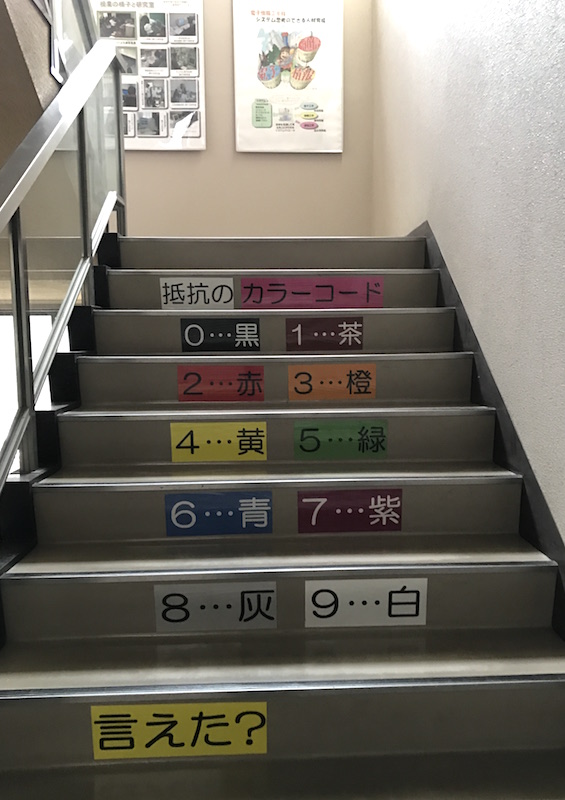 Resistor's color number on the steps!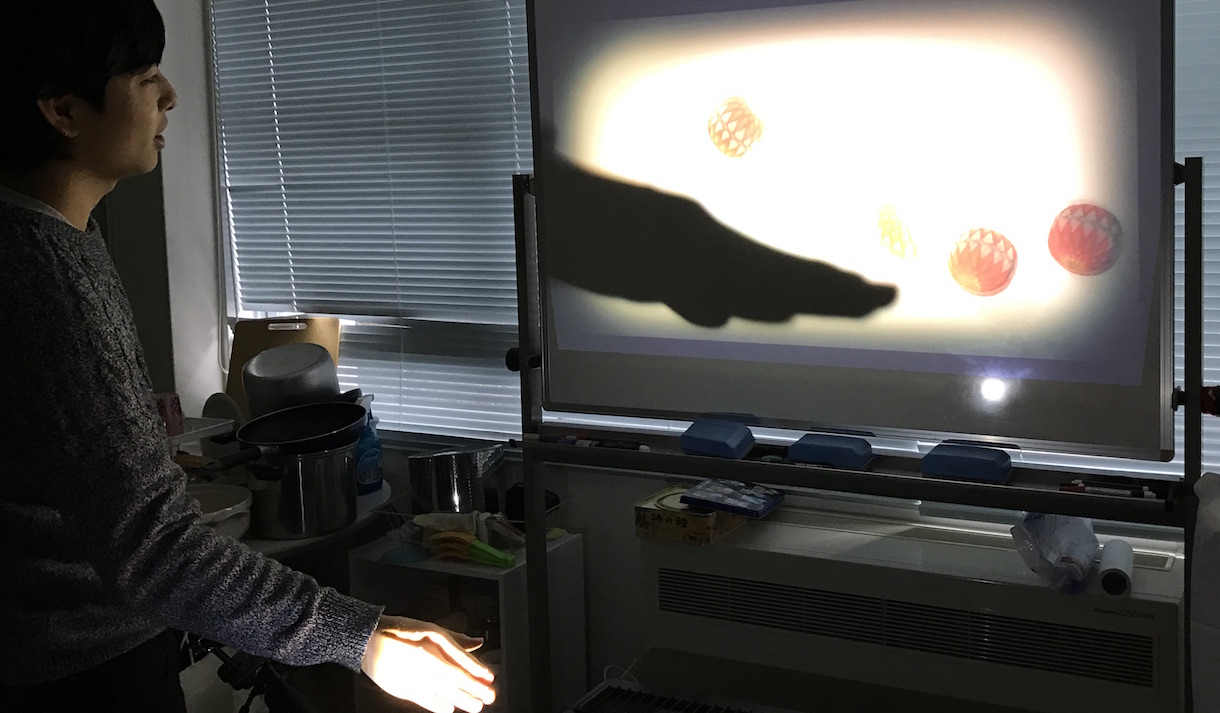 Koshino's room demo1: Intercative Projection maping Temari
You can touch the Temari by your shadow.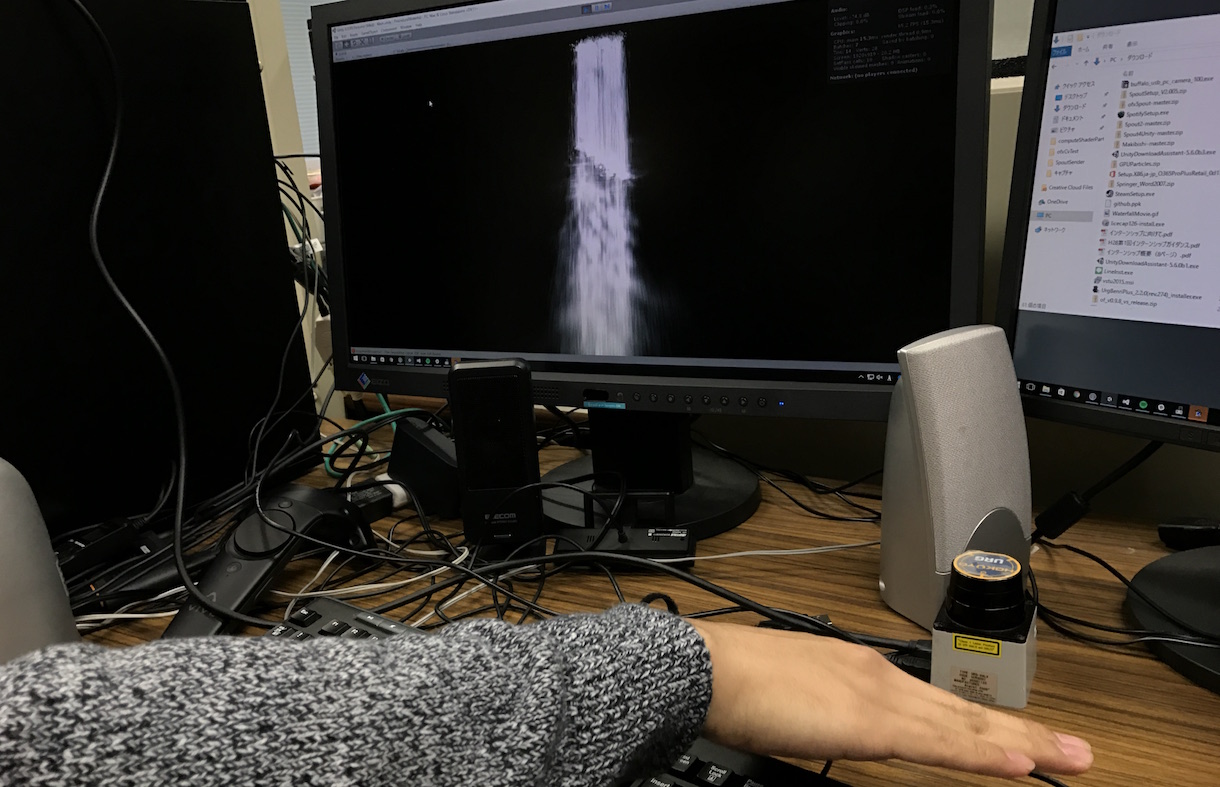 Koshino's room demo2: Interactive Waterfall with the lasor sensor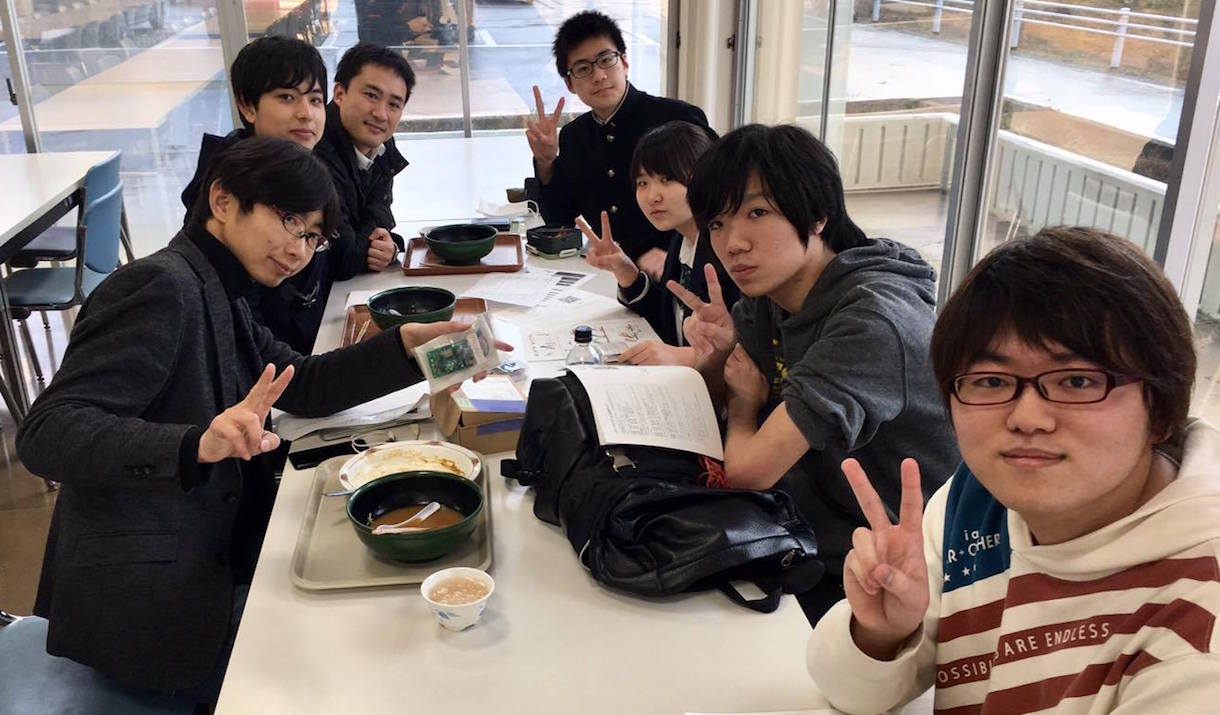 Thank you for fun lunch with KOSEN students and Koshino-san!
I added an IchigoJam print "Pedestrian Signal" as first step of electronics.


"SIGNAL" (on IchigoJam print)

"IchigoJamでつくる歩行者信号 / Japanese Pedestrian Signal by IchigoJam"
10 LED0:OUT4,1 20 PLAY"O4L8 E2E4D4E4ED>B2<F4FFA4FEFEDDE2" 30 WAIT120*4:OUT4,0 40 WAIT20:OUT4,1:WAIT20:OUT4,0 50 WAIT20:OUT4,1:WAIT20:OUT4,0 60 LED1:WAIT180 70 GOTO10
This is demo program.

20 PLAY"O4L8 E2E4D4E4ED>B2<F4FFA4FEFEDDE2 FFFF4AFEFEDDE2 C4.CE4C>B<C>BAAB2< CC4CE4C>B<C>BAAB2< FFFFAAFEFEDDE2 CCCCCEC>B<C>BAAB2 R<EEEEEEDEEED>AAB4 RAB<CDEFEF4A4BAF4E4EDE2" 30 WAIT 120*19:OUT4,0
"Toryanse(とおりゃんせ)" MML Full length version.
I started IchigoJam print on GitHub.
I'm waiting for your pull request!