The GPS receiver provide location information to you.
"u-blox NEO-7M" is a small and inexpensive(¥1,350) GPS reciver.
IchigoJam can get its location information via UART (bps9600).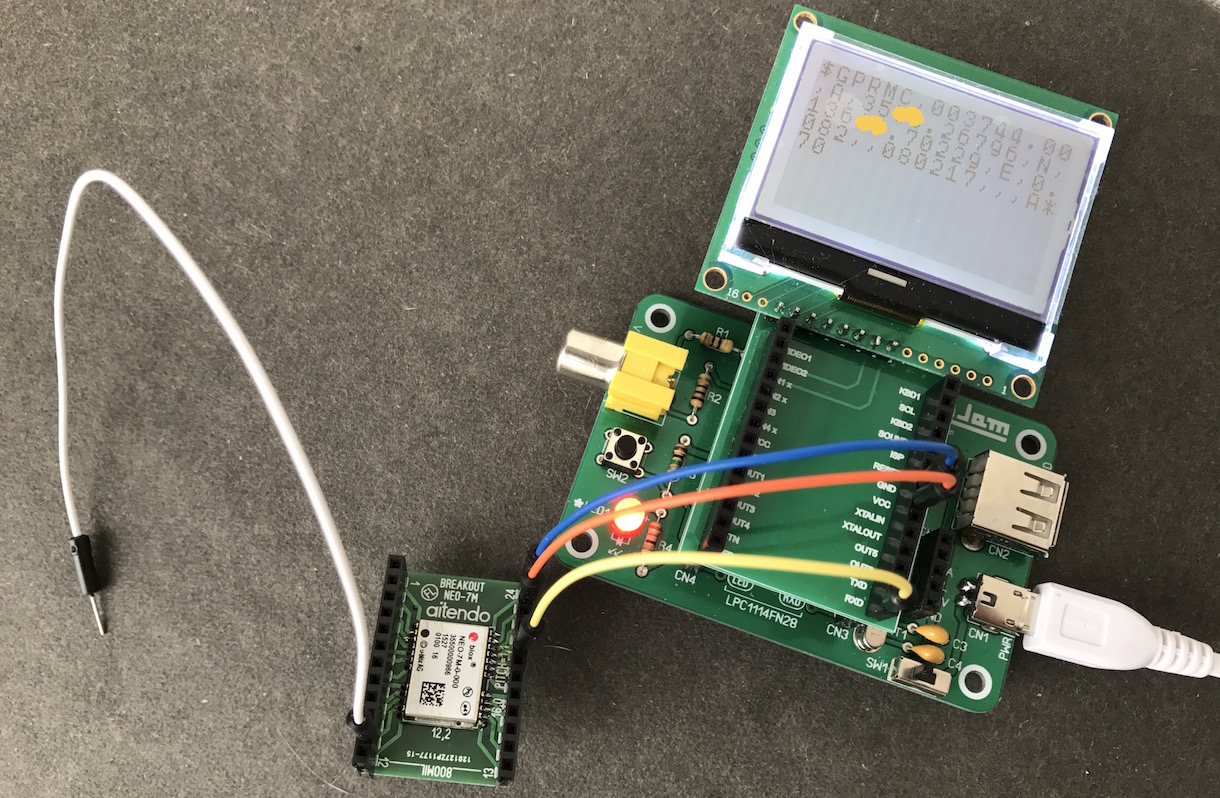 Raw GPS Reciver on IchigoJam

- test
type "BPS9600" on IchigoJam
connect 3 pins from GPS to IchigoJam: VCC-VCC, GND-GND, TXD-RXD
connect a wire as antenna to RF-IN

This is a program to show on LCD filter $GPRMC messages for auto booting.
1 'GPS RECEIVER 100 SWITCH1:BPS9600:LED1 200 CLK:C="$GPRMC" 205 IF BTN() UART0,0:END 210 K=INKEY():IFK!=ASC(C)CONT 220 F=1:FORI=1TO5 221 K=INKEY():IF!KCONT ELSE F=F&&(K=ASC(C+I)):NEXT 222 IF!FGOTO210 225 CLS:?STR$(C); 230 K=INKEY():IF!KCONT ELSEIF K=10 GOTO 210 240 ?CHR$(K);:GOTO 230
Try make a device with GPS!