Thank you for a lot of paticipations to the Awards ceremony of
PCN KIDS Procon 2016 Winter
!
We're happy to see making relations among in kids engneers.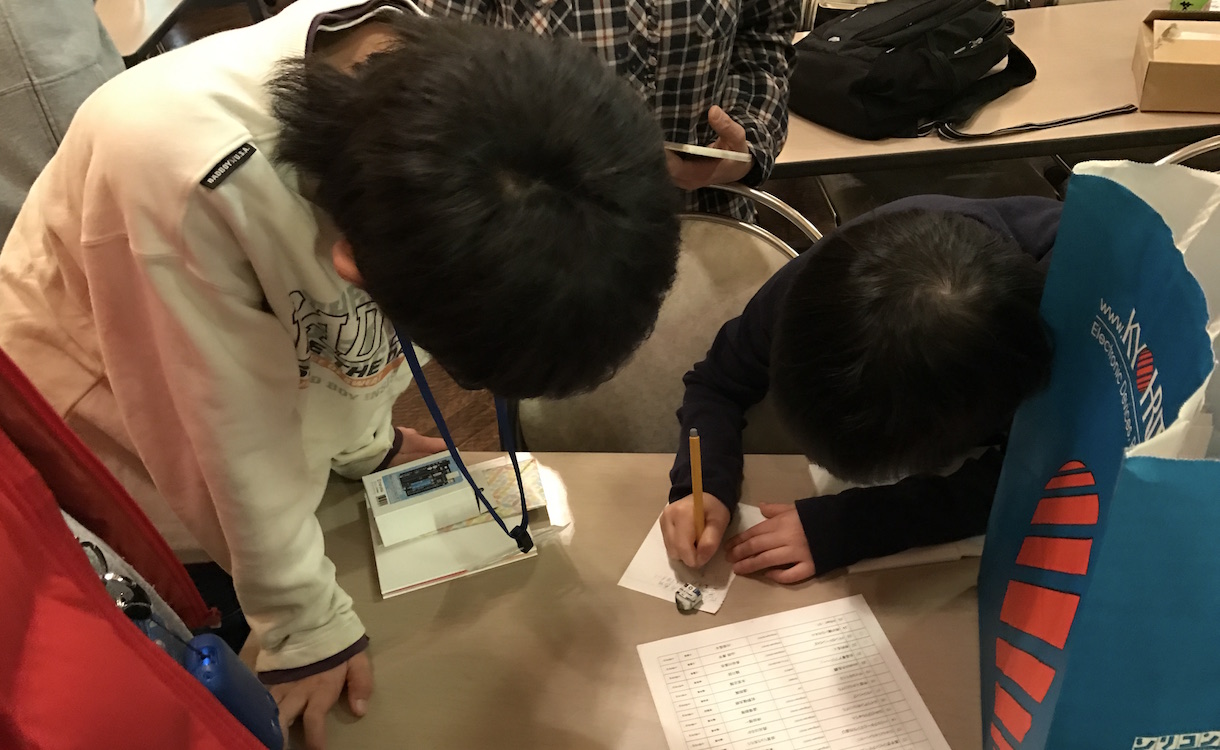 They were exchanging them physical address. And they called each other see you next PROCON!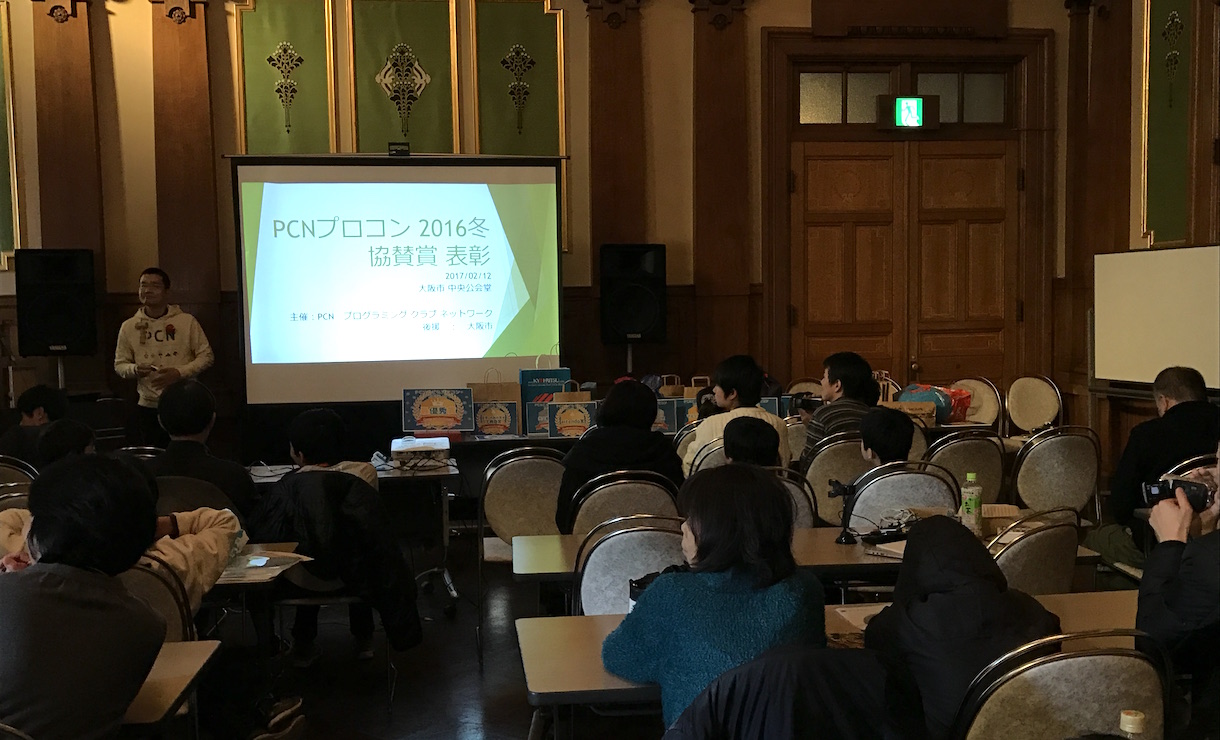 PCN KIDS Procon 2016 Winter is our 6th programming contest by PCN (Programming Club Network).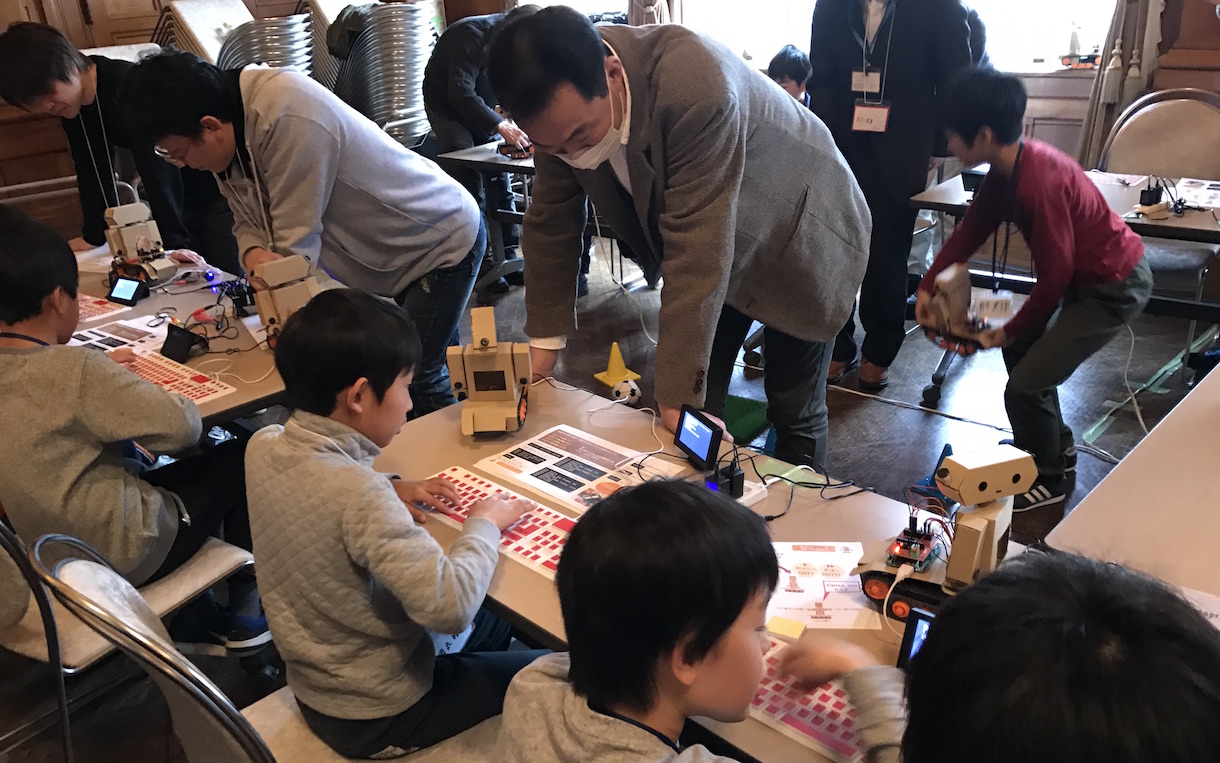 Programming time with Kids Robot paprika!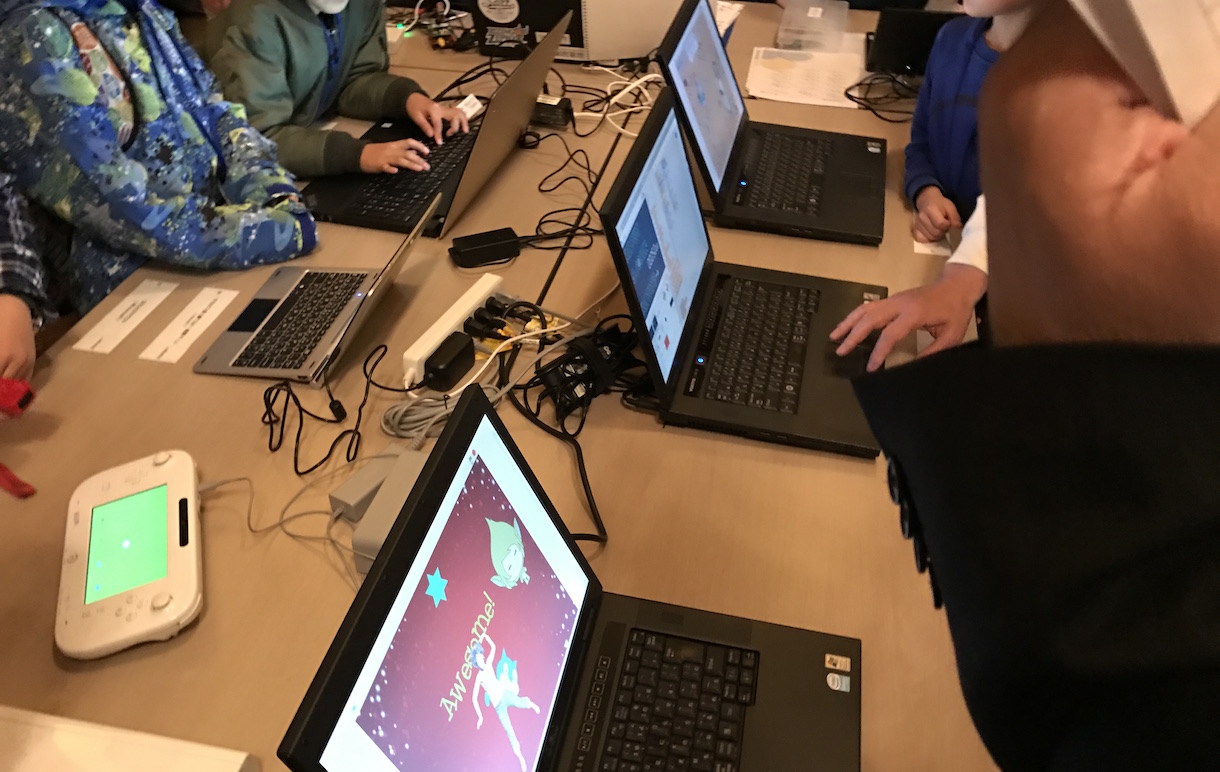 Kids played kids programs! (by Scratch, Wii U, IchigoJam, Viscuit, HSP)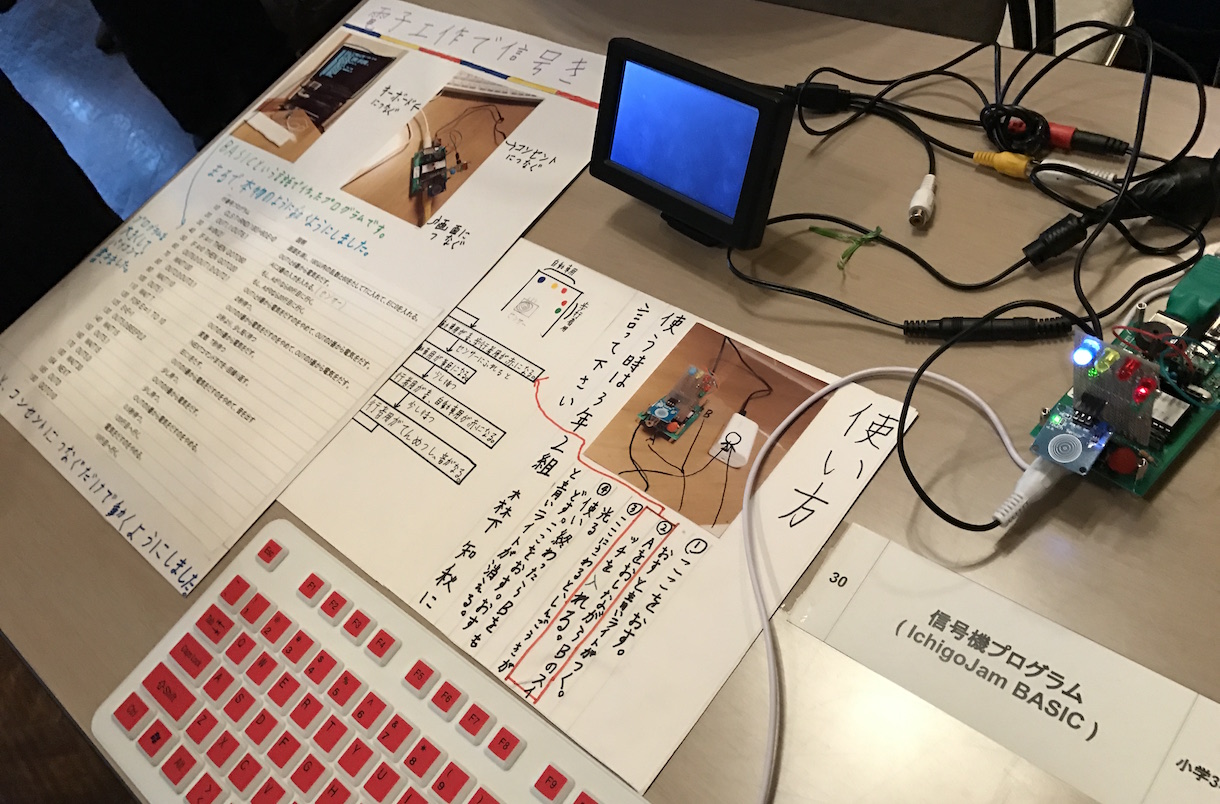 Traffic Signal device & program & document by 8 age! (by IchigoJam)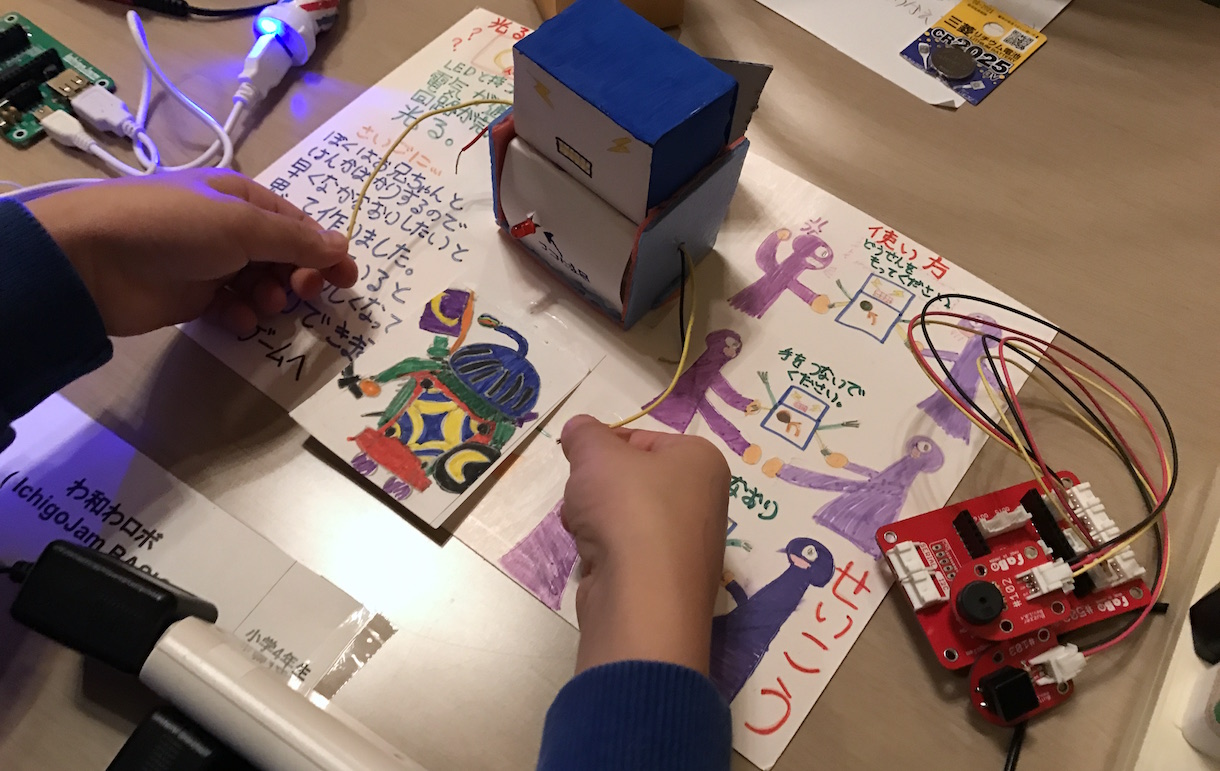 The game machine to repair friendship. If you want to play to hold him/her hand! (by IchigoJam)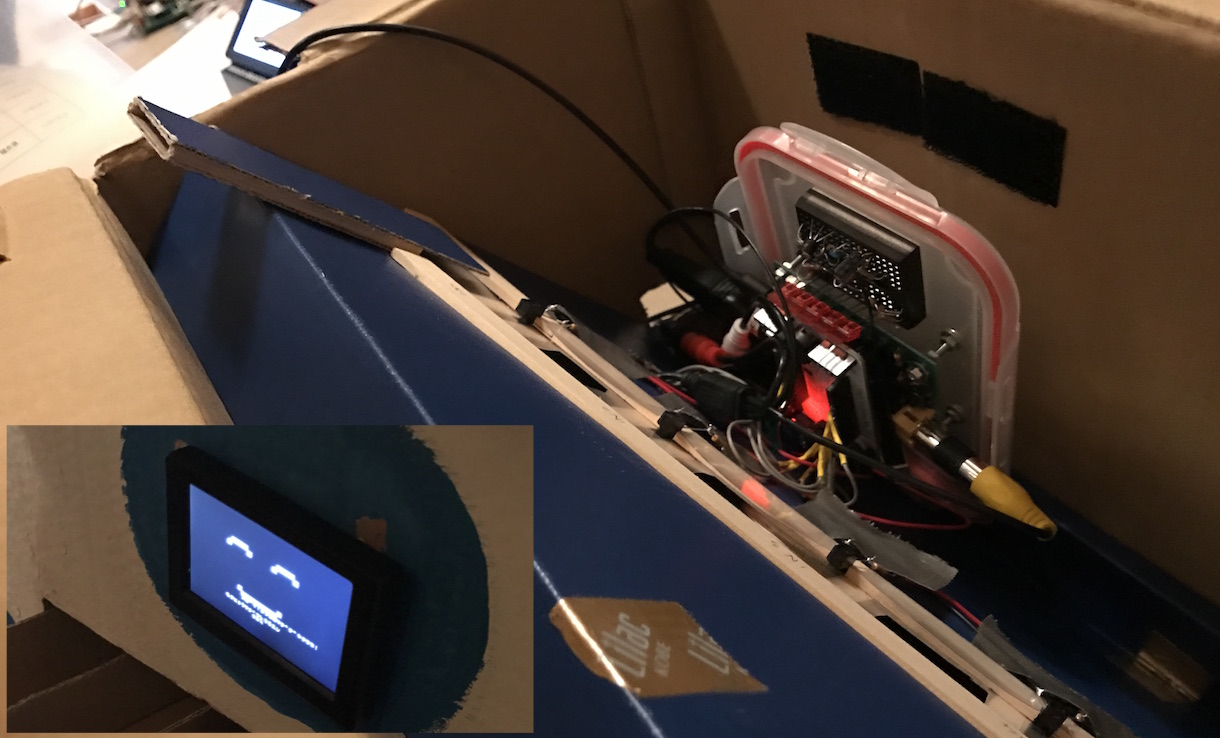 Piggy bank with TSUN-DERE faces you by your attitude for savings. (by IchigoJam)

Video: Introducing works nominated.

Video: Examination.

Video: Awards! Congratulations all kids!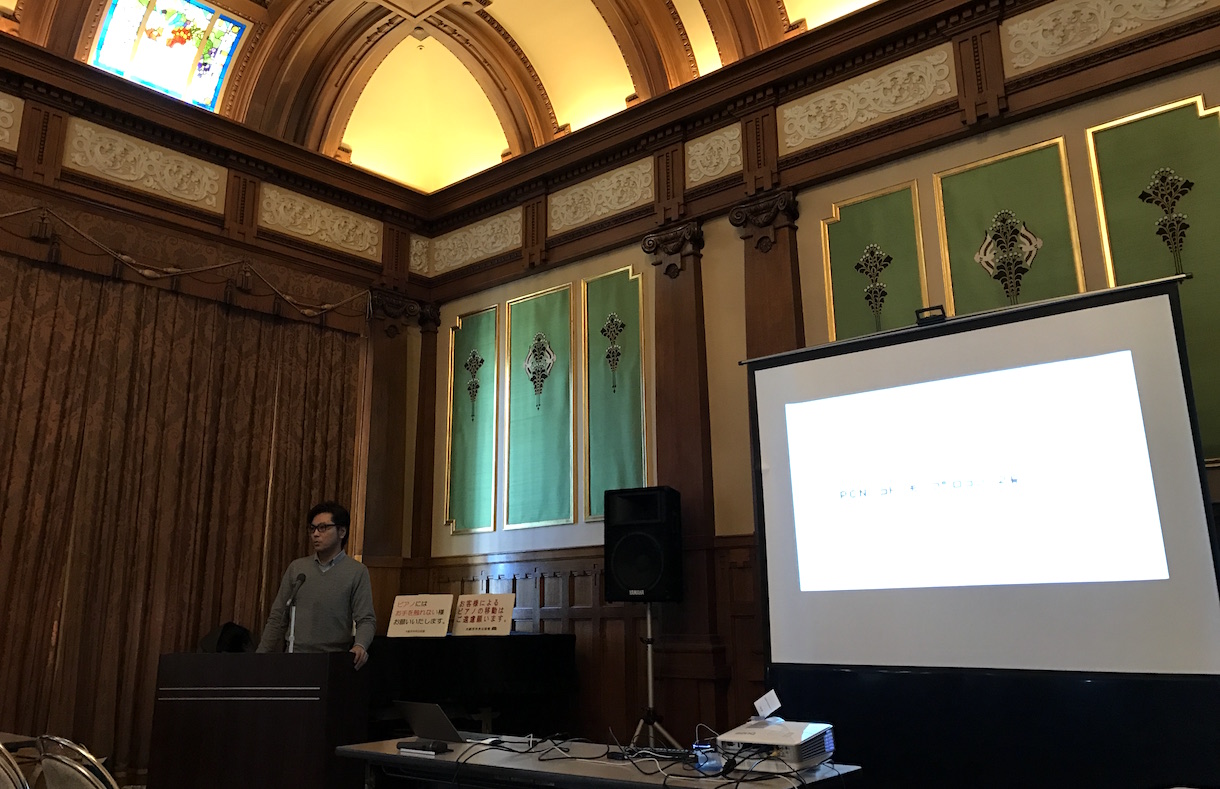 Before of the celemony event, We hold our PCN Summit 2017!
This time event was hosted by PCN Osaka.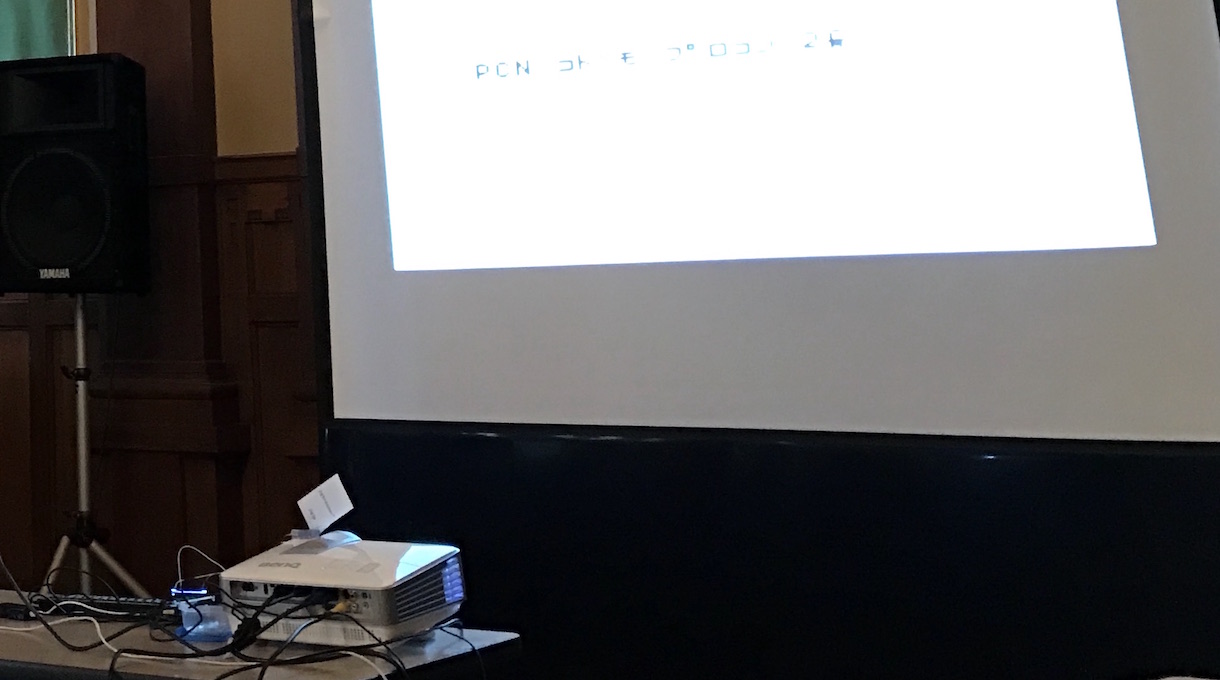 Title & Slide shutter is programmed by IchigoJam.
10 T=5:WAIT60:LED1 20 PWM2,120 30 IF BTN()=0 CONT 40 LED0 50 PWM2,120 60 WAIT (60*T-10)*60 70 PWM2,140 80 WAIT 60*10 90 PWM2,220 100 IF BTN()=0 CONT 110 GOTO 10
1. preparing a servo (PWM with Servo)
2. typing the servor & a card with hand of the servor on the projector
3. push the button to start your presentation
4. shut your presentation physically after 5 minutes by servo
5. GOTO 3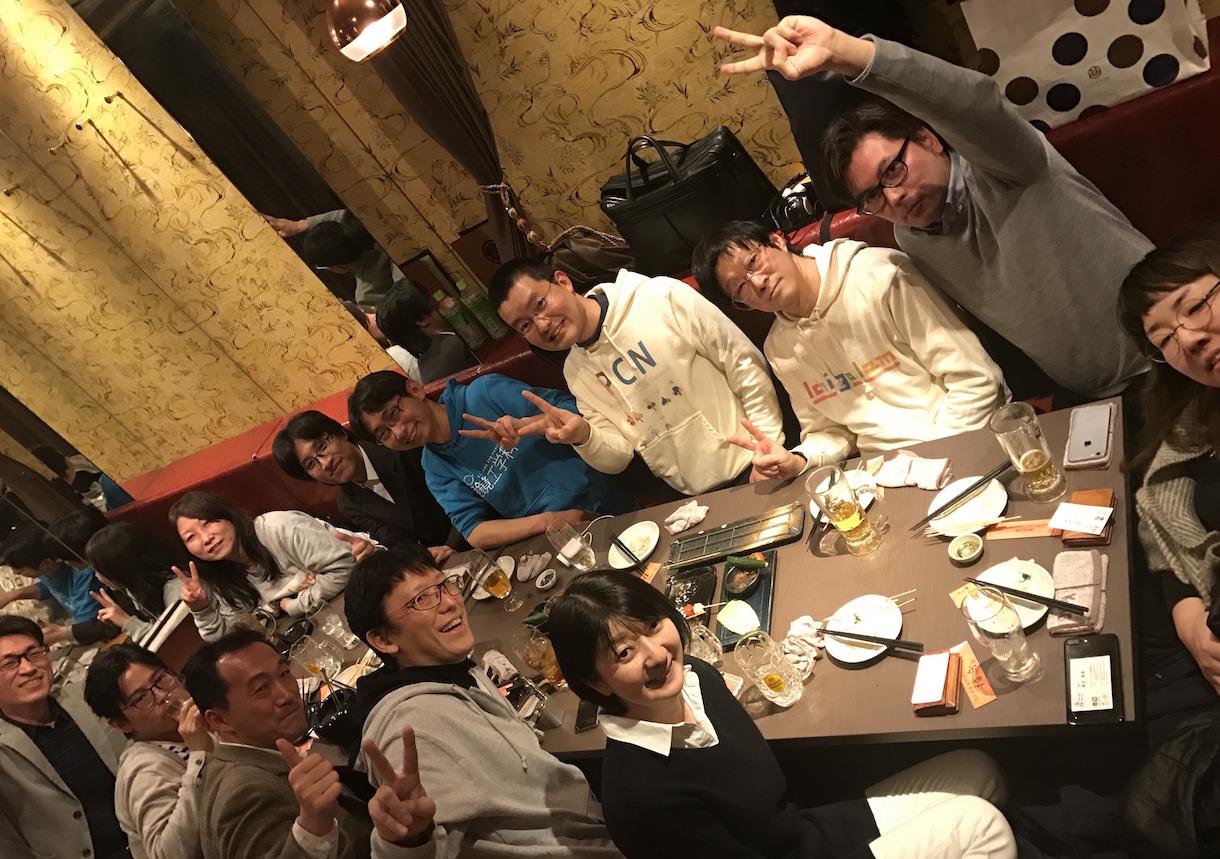 Programming for all kids!
See you next time!
link
- PCN KIDS Programming Contest
- PCN