262 cities opened them data in Japan.
But do you know how many cities in Japan? And how many cities in your home prefecture?
This is a map to solve such questions with link to official site and them pharase.
Enjoy Japan tour on web!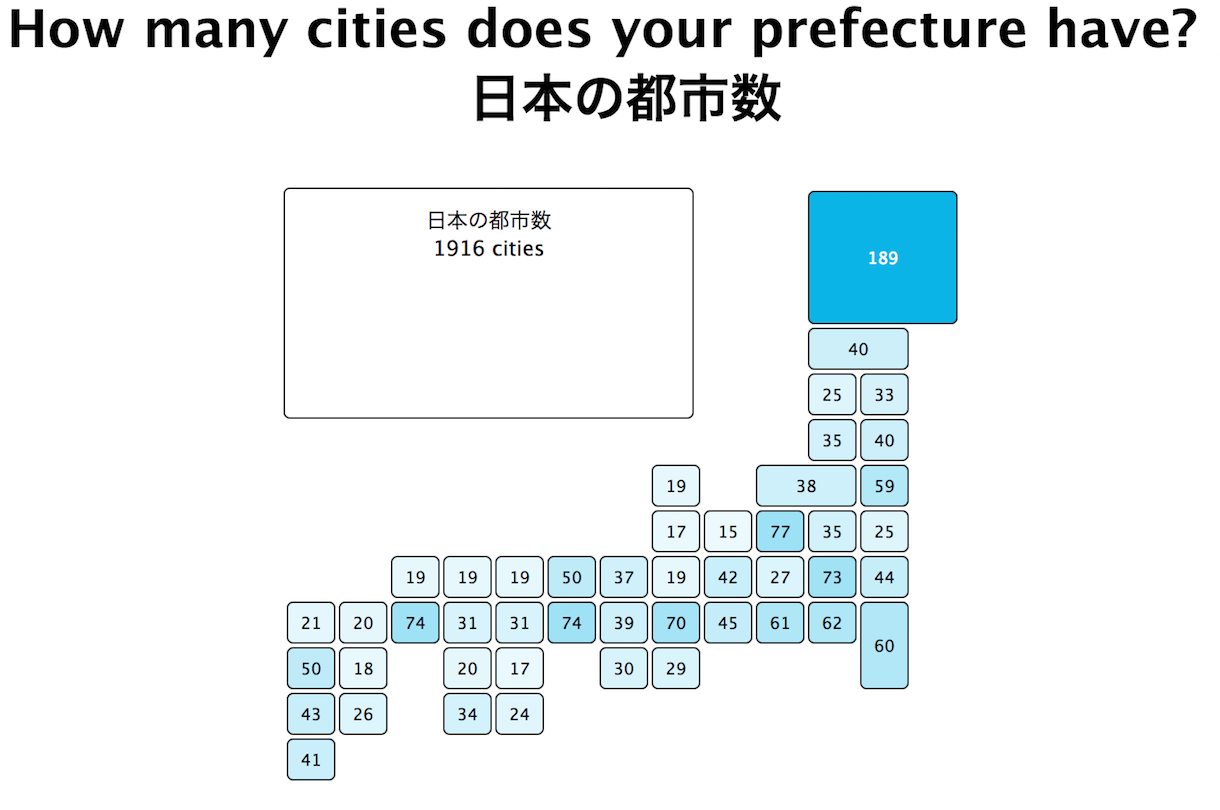 "How many cities does your prefecture have? / Japan"