There are 262 open data cities in Japan!
And it will great improve this year by the open data raw.

Mr. Japanese Internet Jun Murai wil lead Japanese Open Data at "1st W3C Japan Executive Committee Meeting".
I want to support as Open Data Evangelist and one of the W3C member. This is open data city ratio in Japan I made today.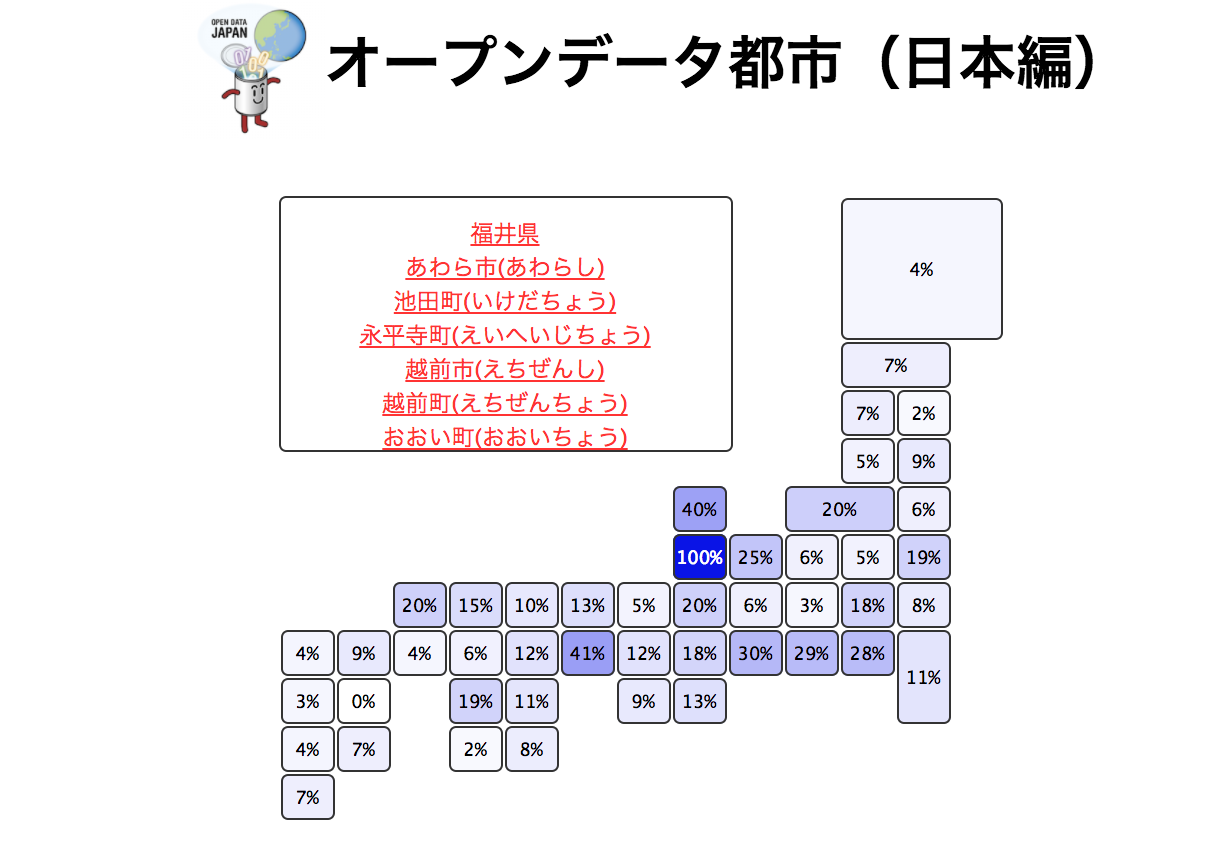 "Open Data City Ratio / Japan"

Does your city open?