What do you imagine from the word "Innovation"?
If you imagine the "technology", you have to change your mind immediately.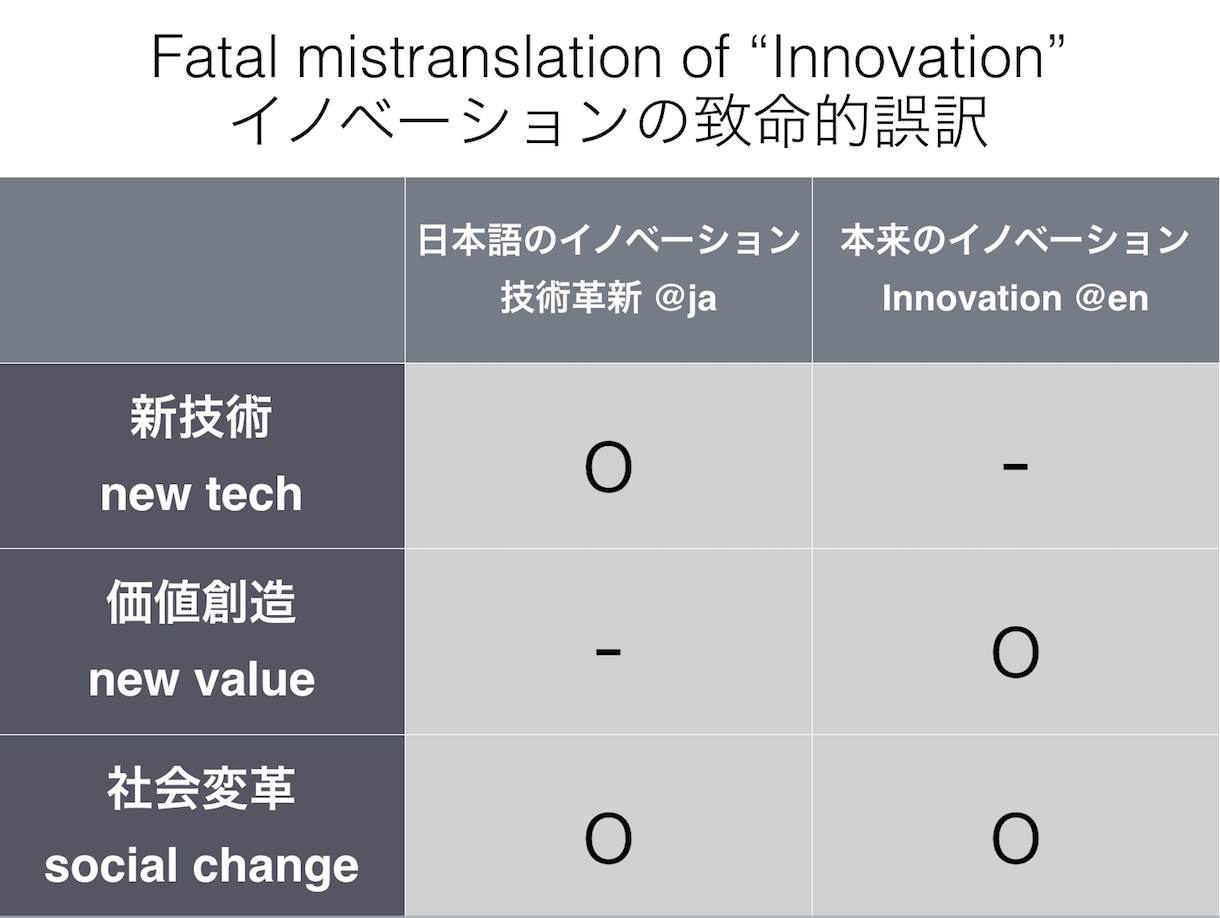 In 1958 Japanese mistranslated the word "Innovation" to "技術革新". (see also)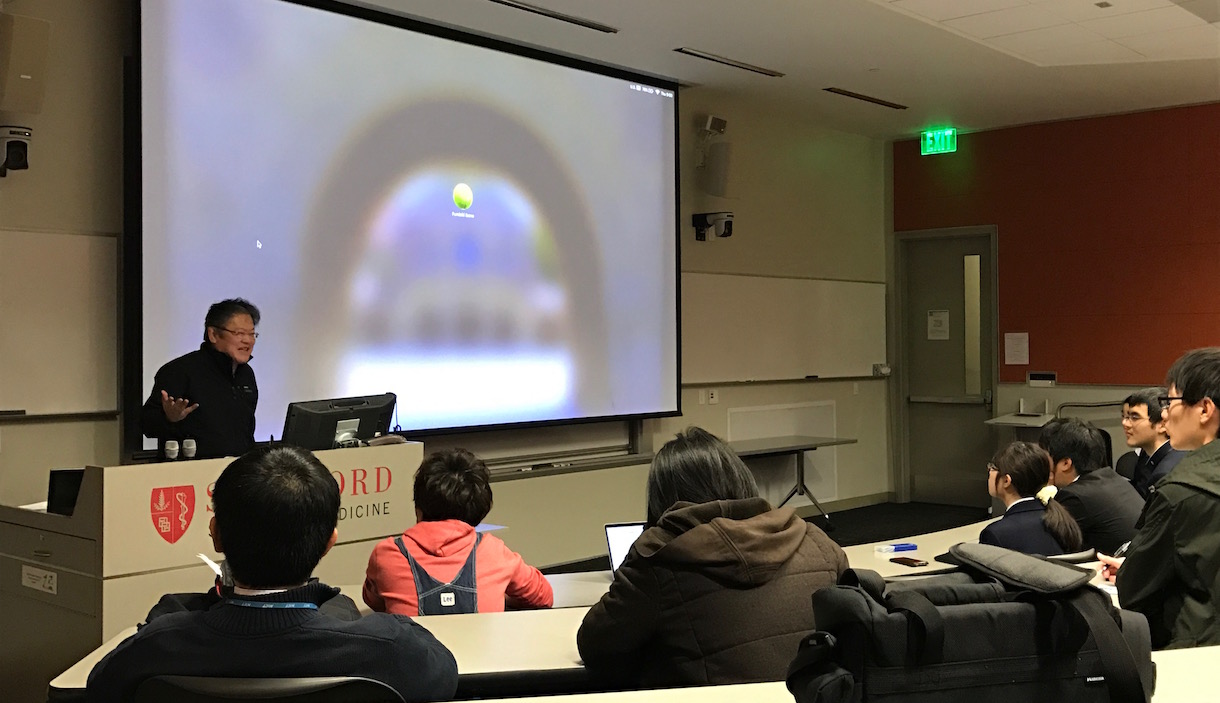 Dr. Fumiaki Ikeno introduced us differences between Sony and Apple.
This is a lecture of NICT boot camp programs.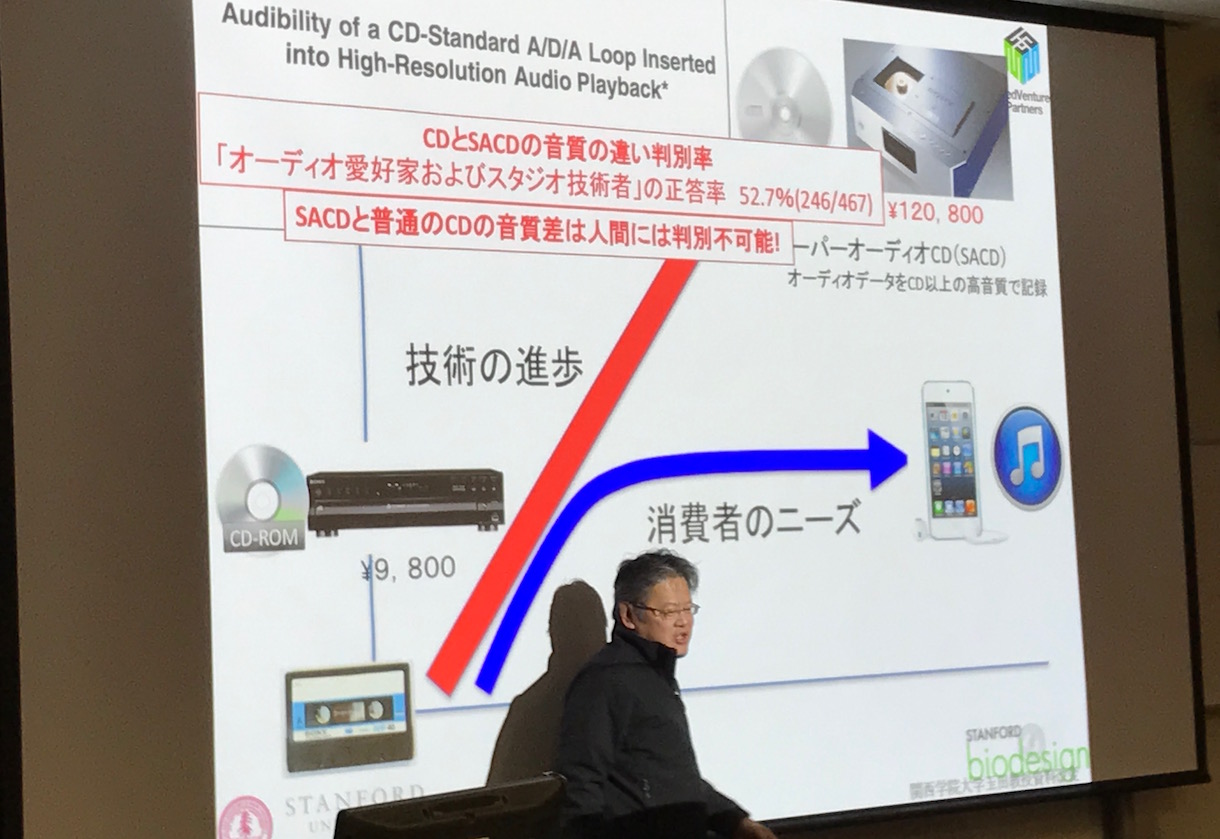 Focus the human needs not new techlonogies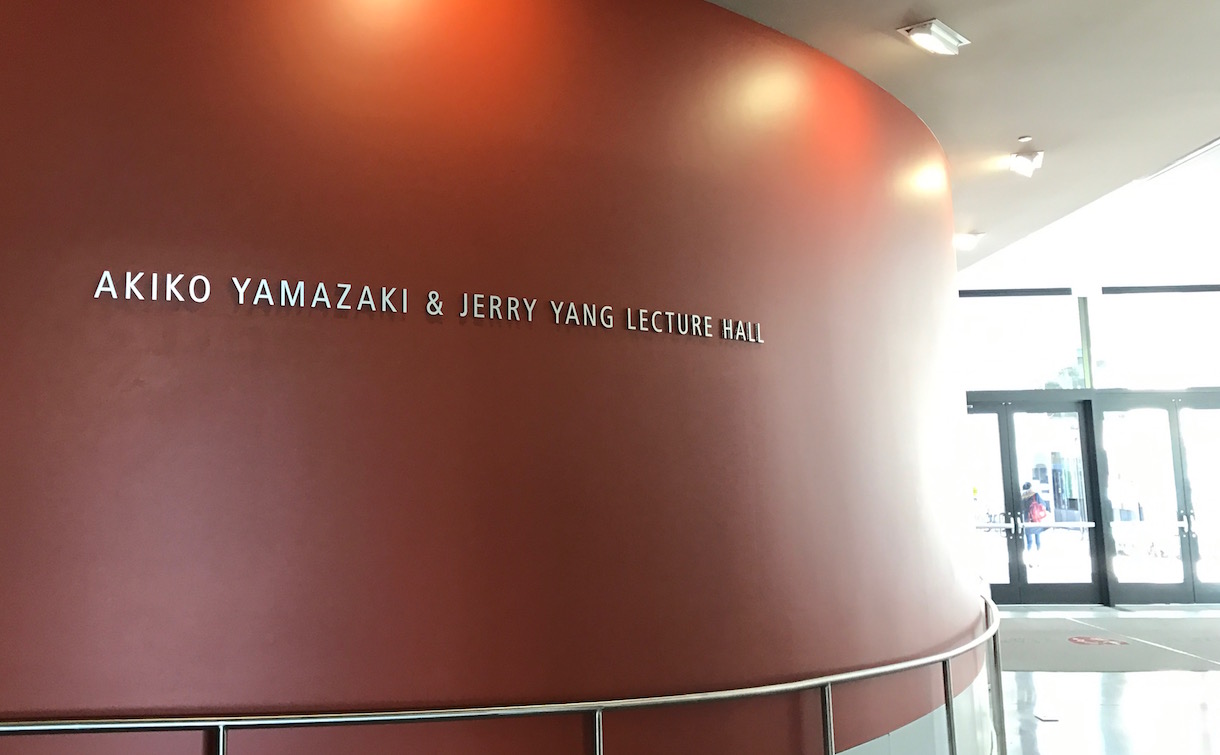 At the "AKIKO YAMAZAKI & JERRY YANG LECTURE HALL"
Akiko is the wife of Jerry Yang, Yahoo founder. They donated $75 million in 2007.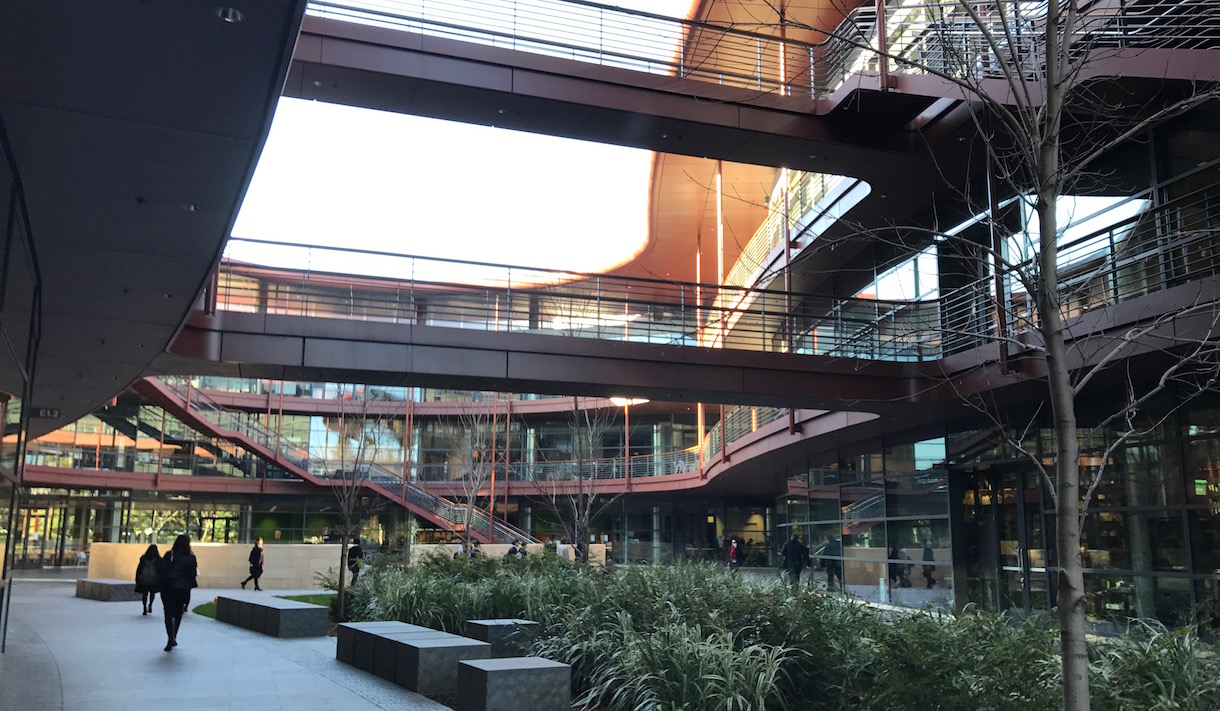 Stanford University focuses Innovations
links
- 「イノベーション」は「技術革新」にあらず:誤解で劣化した"稼ぐ力" 小島明のGlobal Watch 日本経済研究センター
- Fumiaki Ikeno's Profile | Stanford Profiles
- Alumni couple Jerry Yang, co-founder of Yahoo!, and Akiko Yamazaki pledge $75 million to alma mater | Stanford News Release
- NICTのイベント|平成28年度|起業家甲子園 ・ 起業家万博 - 総務省・NICT Entrepreneurs' Challenge 2Days|シリコンバレー起業家育成プログラム|NICT起業家甲子園・起業家万博「シリコンバレー起業家育成プログラム」|募集案内|NICT 情報通信ベンチャー支援センター