There are many PCB making service companies.
I tried to order to PCBGOGO.
I found an option "none (なし)" of the solder mask I've not seen.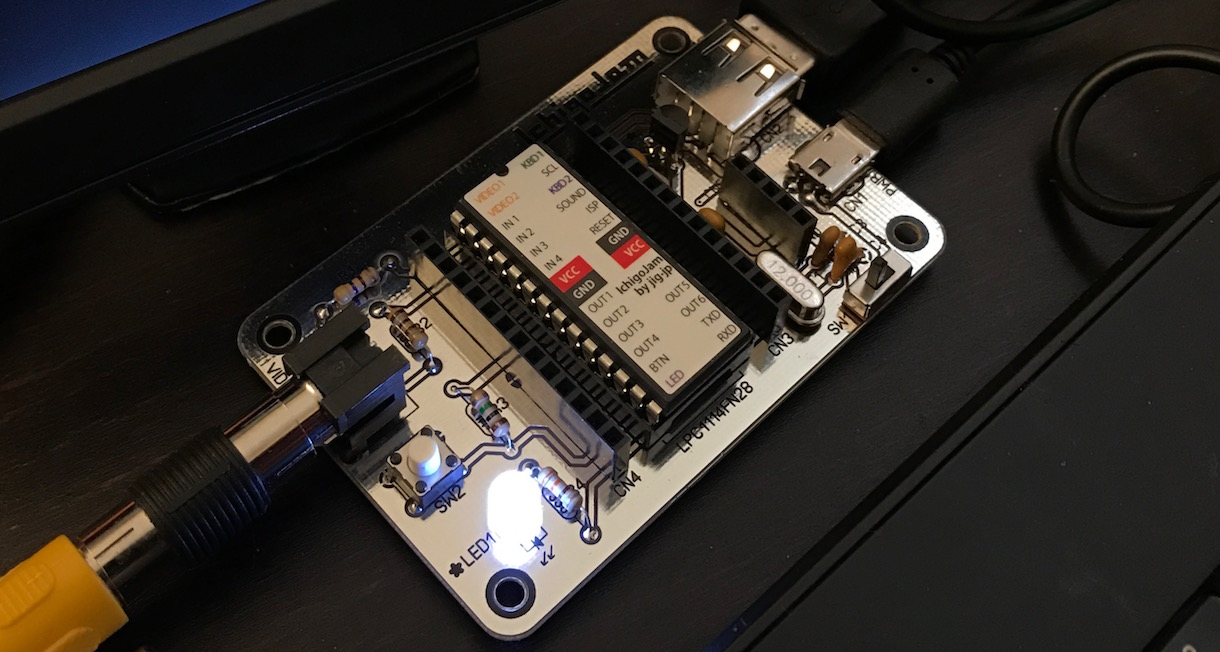 This is IchigoJam silver edition!!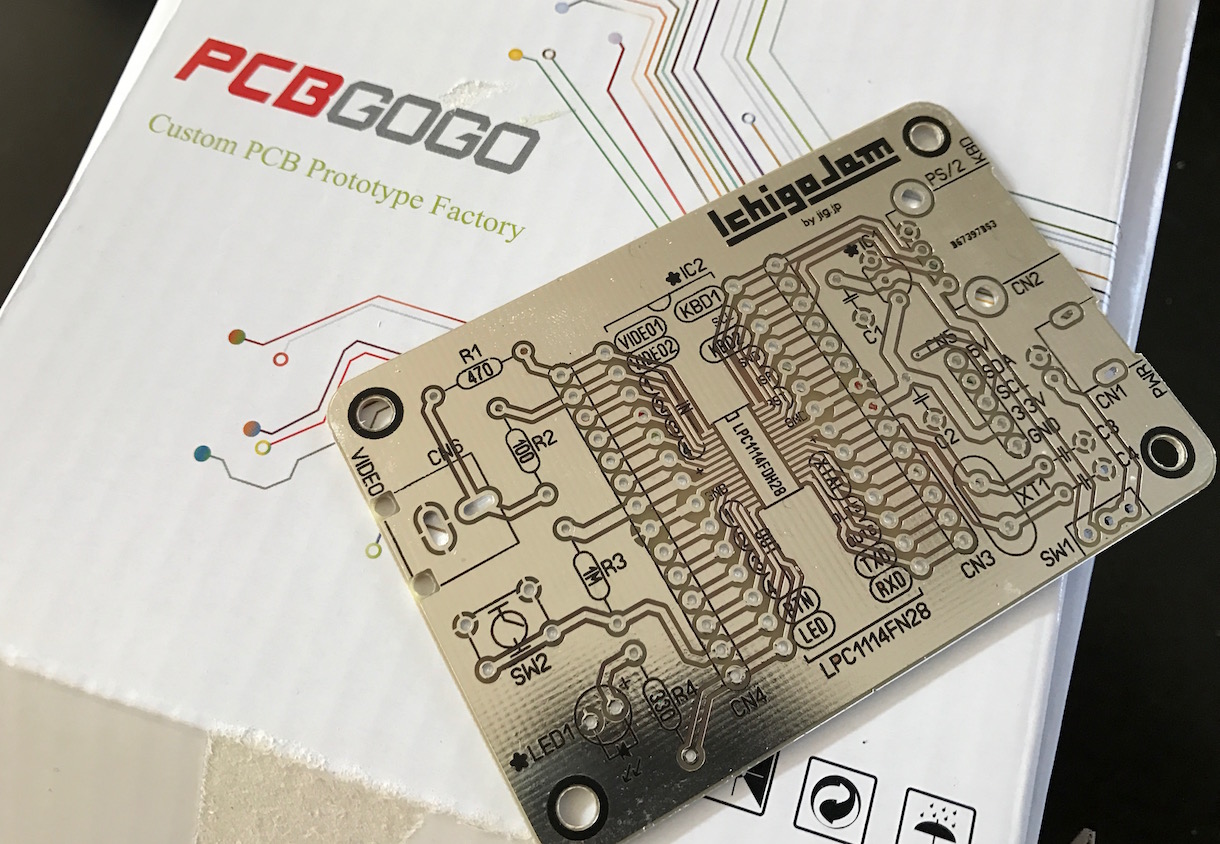 Without solder mask!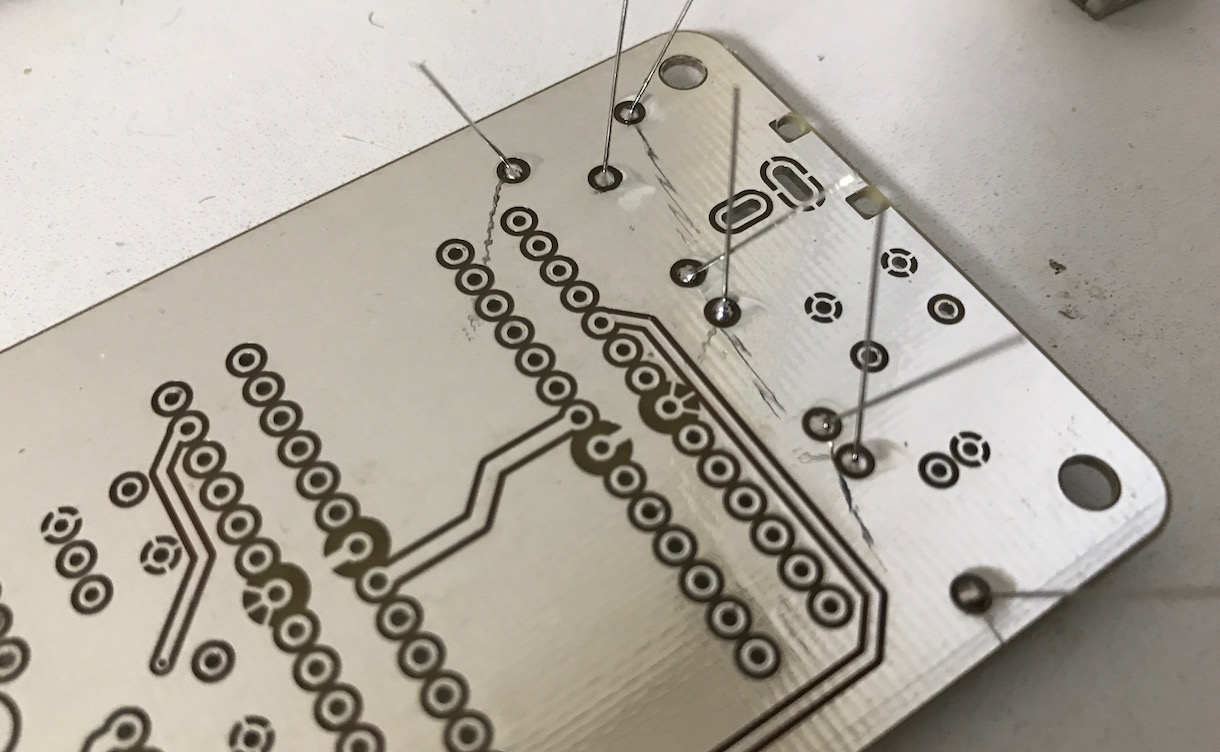 GND pattern is opened so be careful to solder!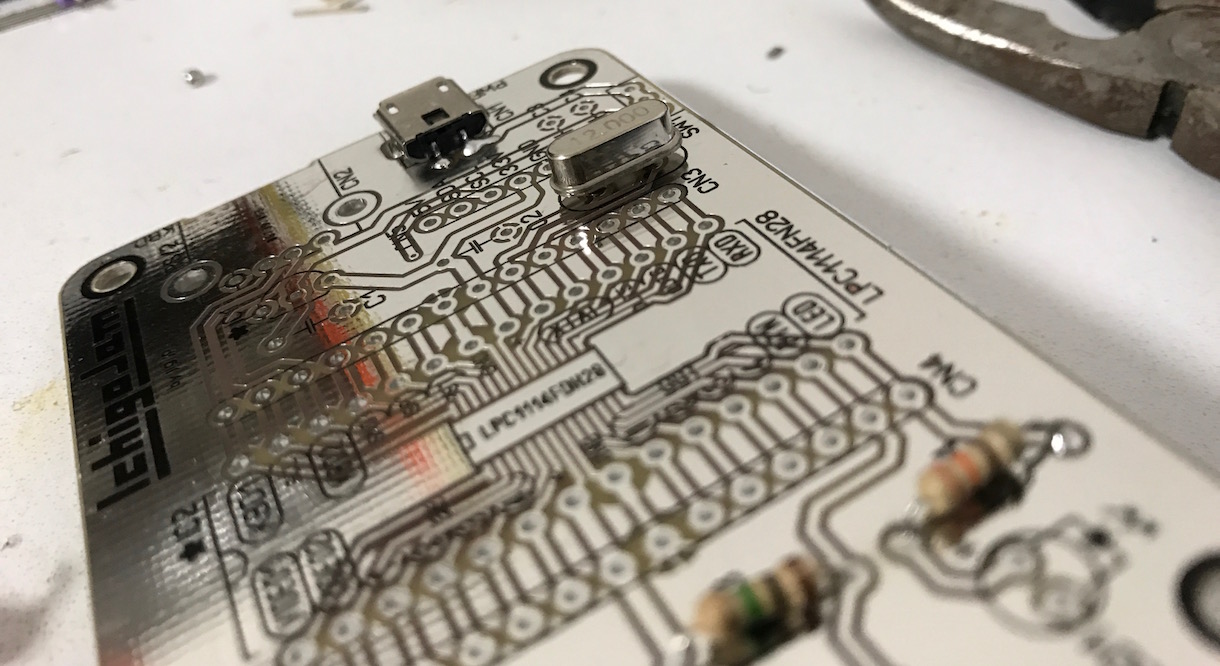 The crystal must solder with some spaces from PCB.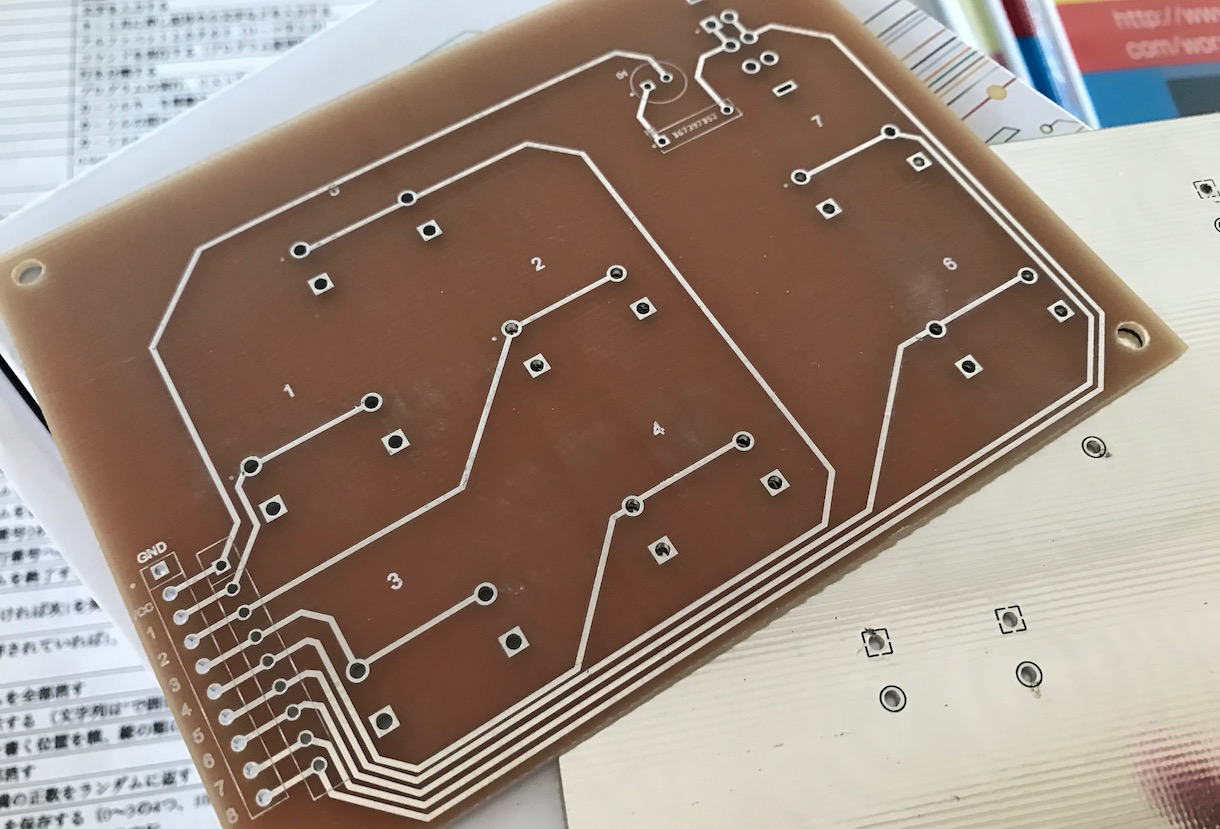 I've got Bus Buttons rev2 too. It's nice that delivery time is short!