Graphics Recording Seminar for Kids in Hana Dojo!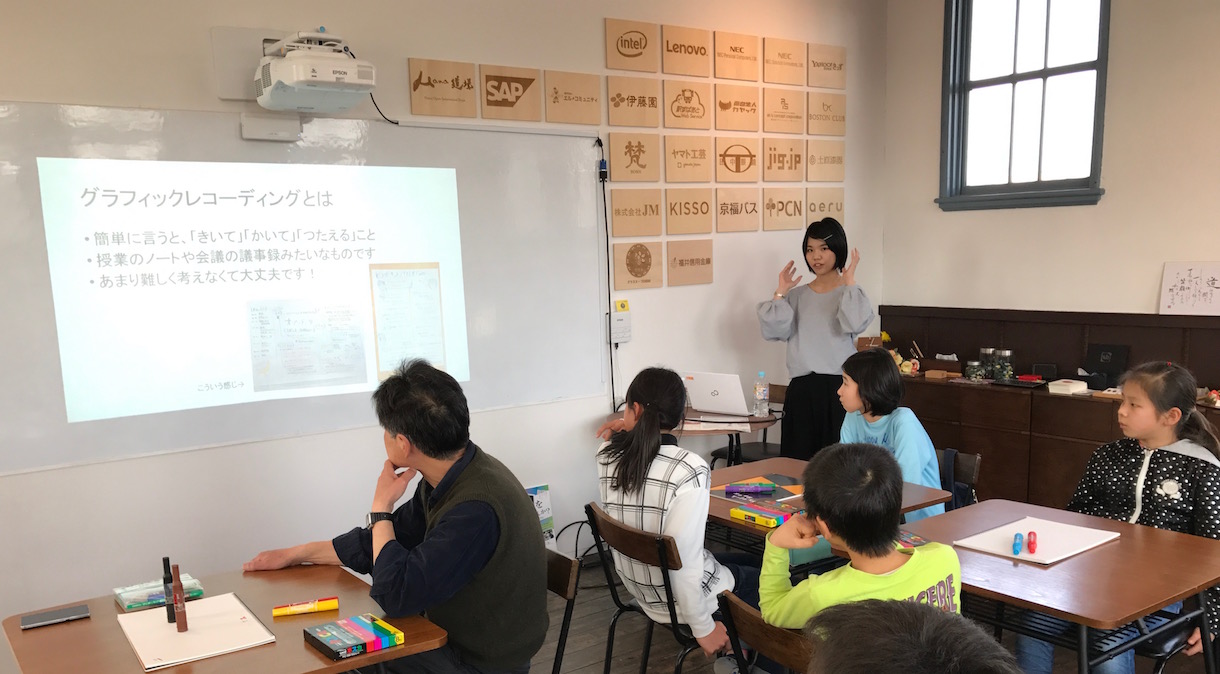 Today's teacher is Ms. Tanoue (田上有紗さん).
She graphic-recorded on the event of Kyoto Open Data. "Graphic Recording (グラフィックレコーディング、グラレコ@ja)" is a tool to report with drawn images in real time.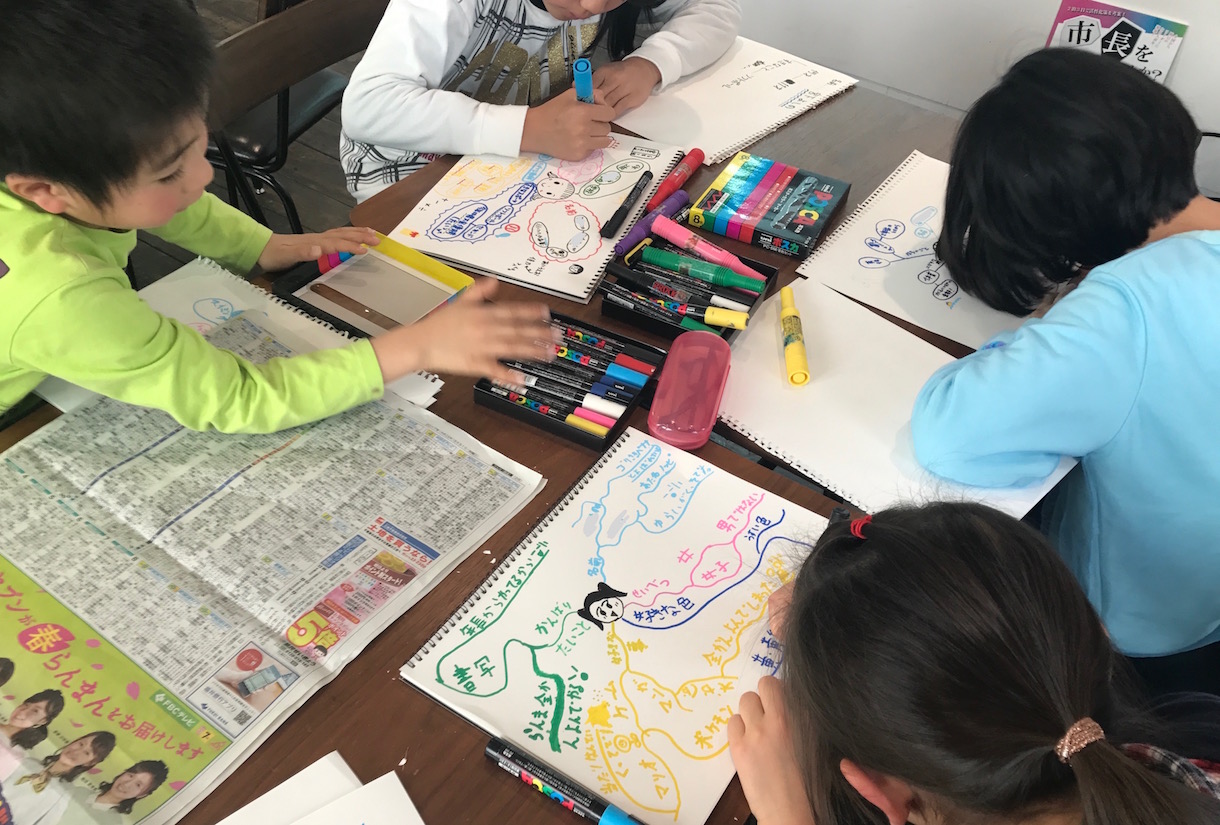 Kids ware trying to draw themselves and present each other!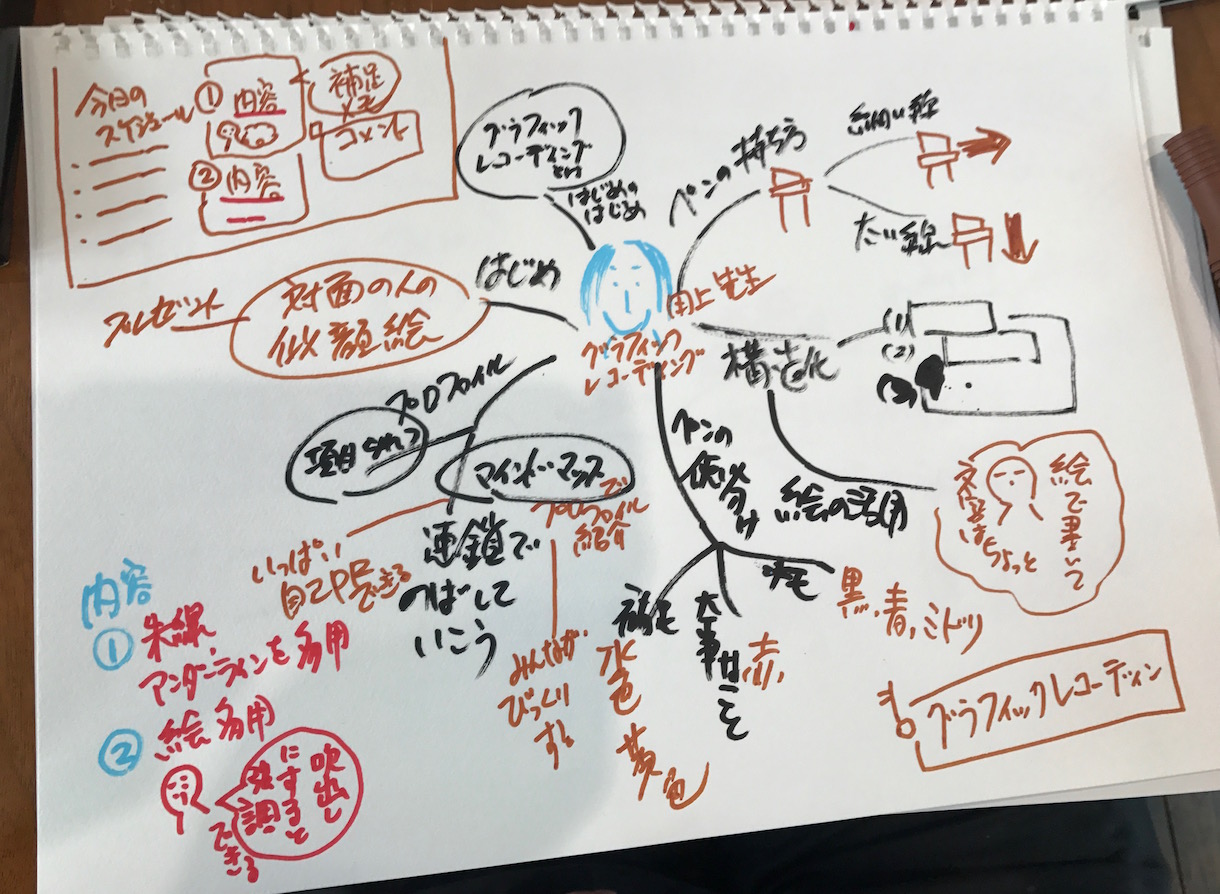 Programming teacher Mr. Ashida drew this lecture.
We got a little but strong technic to draw pictures to communicate.
Thank you Tanoue-san!
I updated an app to draw graffiti tool "freepad".
You can undo on your smartphone or PC.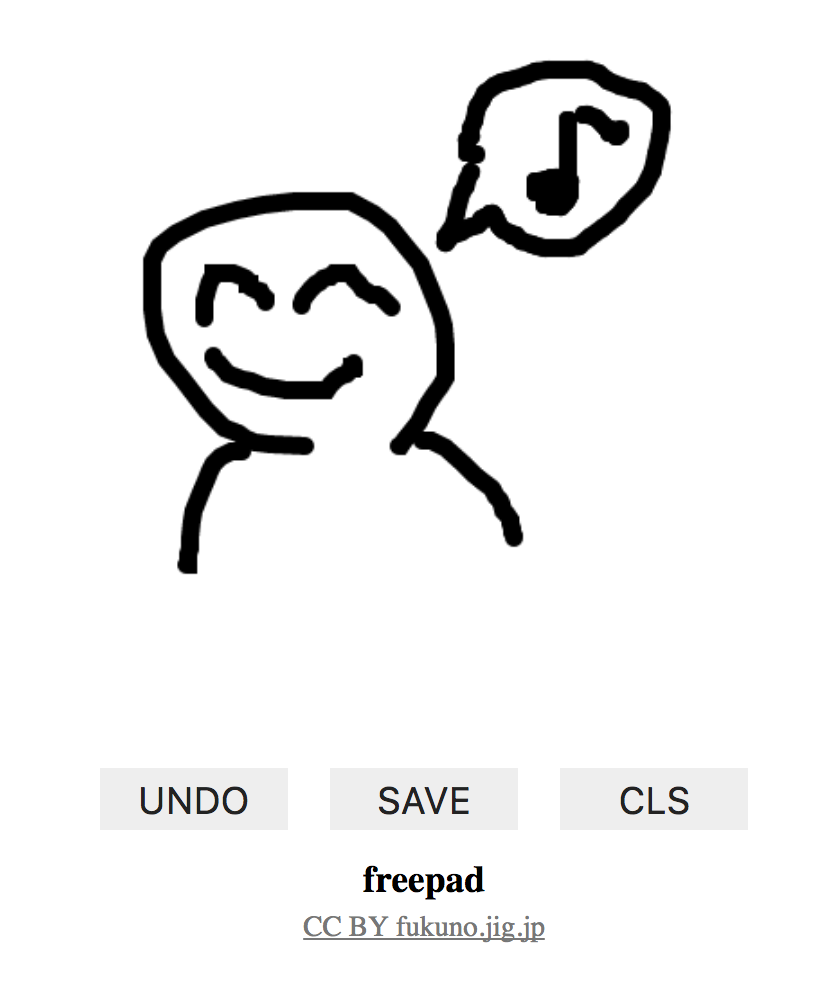 Enjoy drawing with relax!
links
- グラレコ講座開催!!: Hana道場

related