Kids love computers. It spreads them world.
This is a list of educational applications I've made for iPad.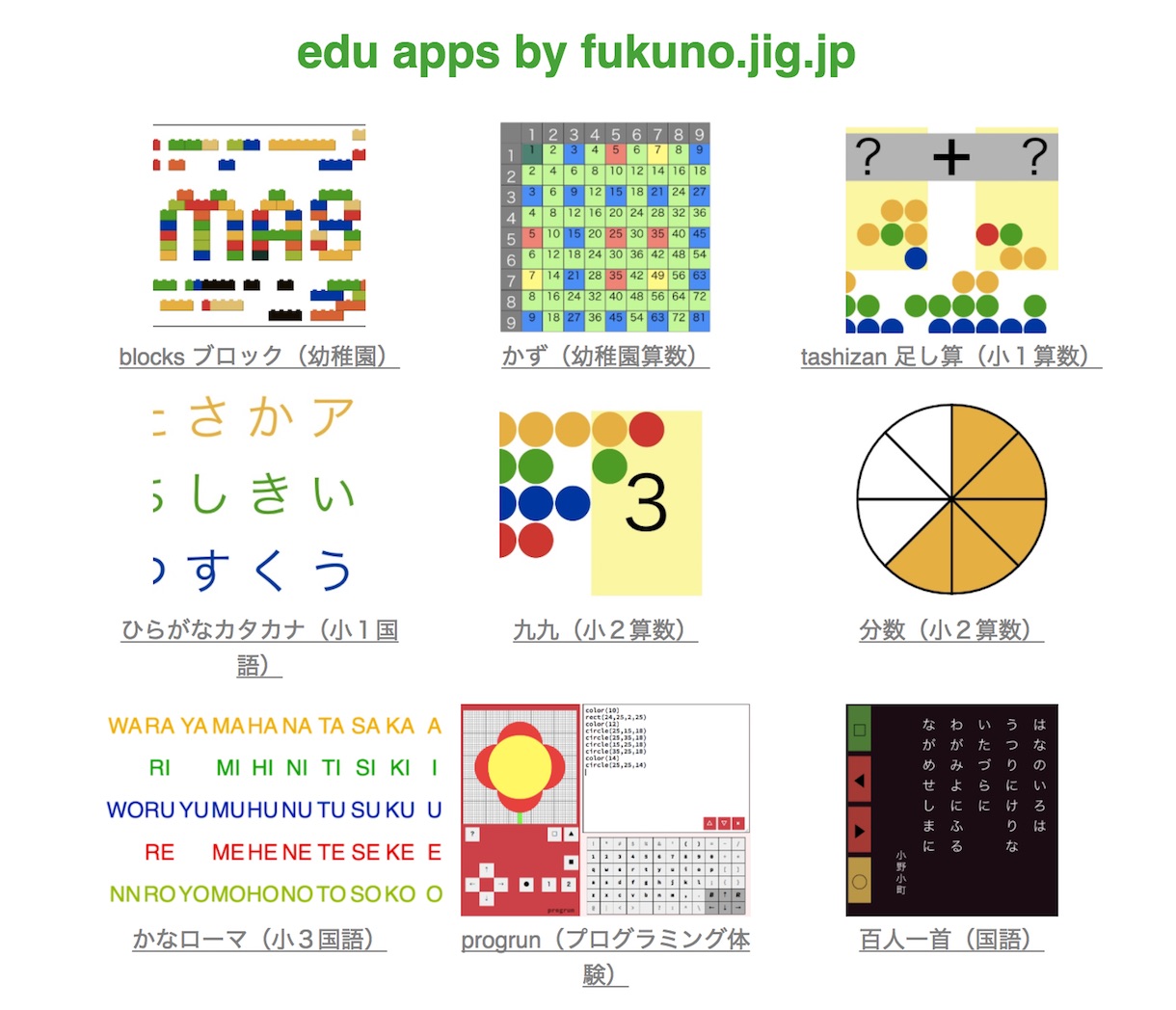 edu apps by fukuno.jig.jp
The latest "kanaroma" is the application to learn Roma-ji. Roma-ji is a standard typing Japanese method on the computer. (* different from the smartphone, the flick input method is standard instead in Japan)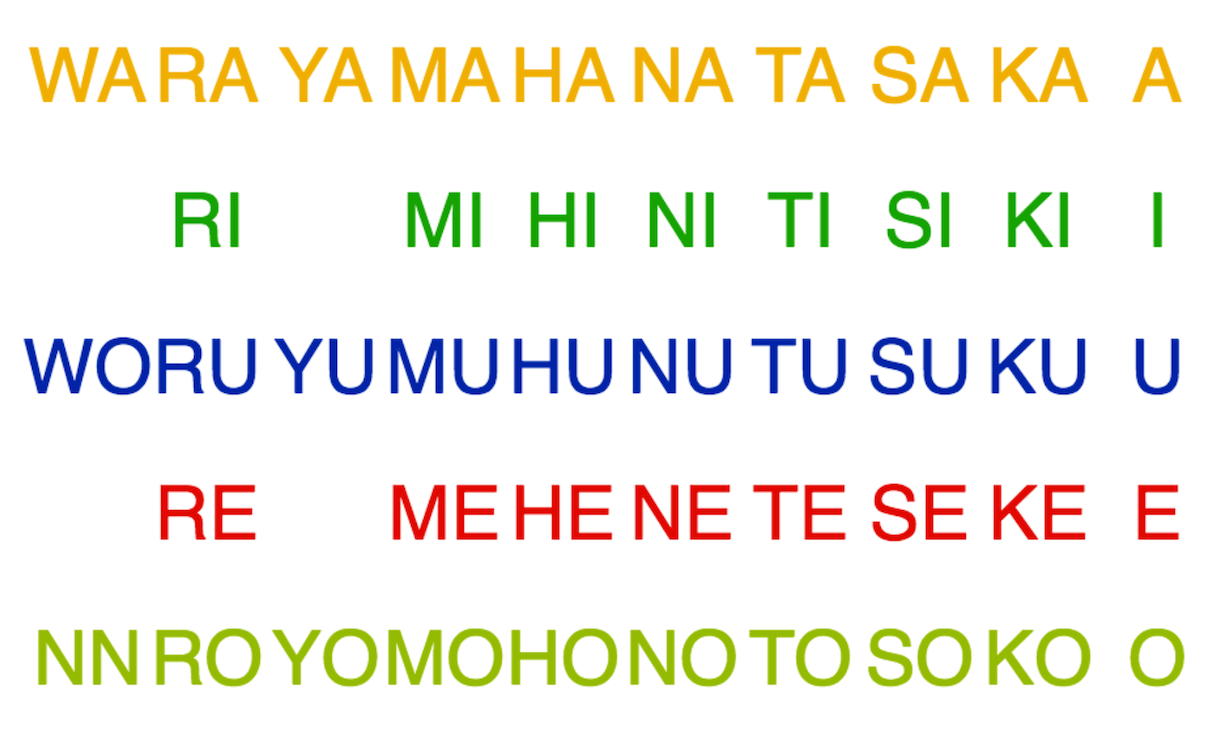 kanaroma
You can write Japanese on your IchigoJam with it!
links
- 小学校で分数は教えるな
- 分数がわかるアプリ
- 勉強とゲームは一緒
- こどもIT体験会