Tochigi Technical High School (栃木県立栃木工業高校@ja) released SkyBerryJAM, the computer kit to learn programming and making things!

I soldered it!

SkyBerryJAM is licensed jig.jp's IchigoJam, so you can progrom in IchigoJam BASIC! (ご当地IchigoJam@ja)
SkyBerry is Tochigi local brand name of strawberry (Ichigo@ja).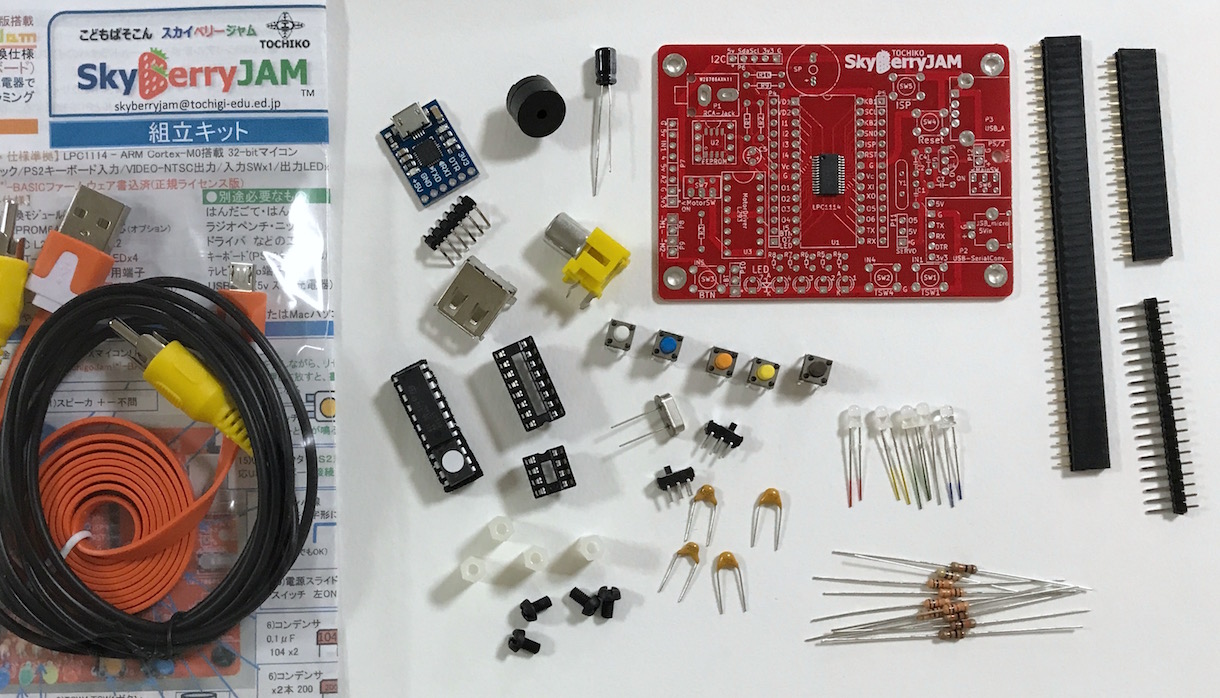 It's fun to make with many features!
- 5 buttons (BTN/IN1/IN4/ISP/RESET)
- 5 LEDs (LED/OUT1/OUT2/OUT3/OUT4)
- a serial to connect the PC (UART)
- a motor driver to manipulate motor (with a switch)
- a servo pins (OUT5)
- a I2C pins same as CN5 with 10kΩ pull-up resisters
- a EEPROM socket (DIP or SMD, with a sample DIP EEPROM)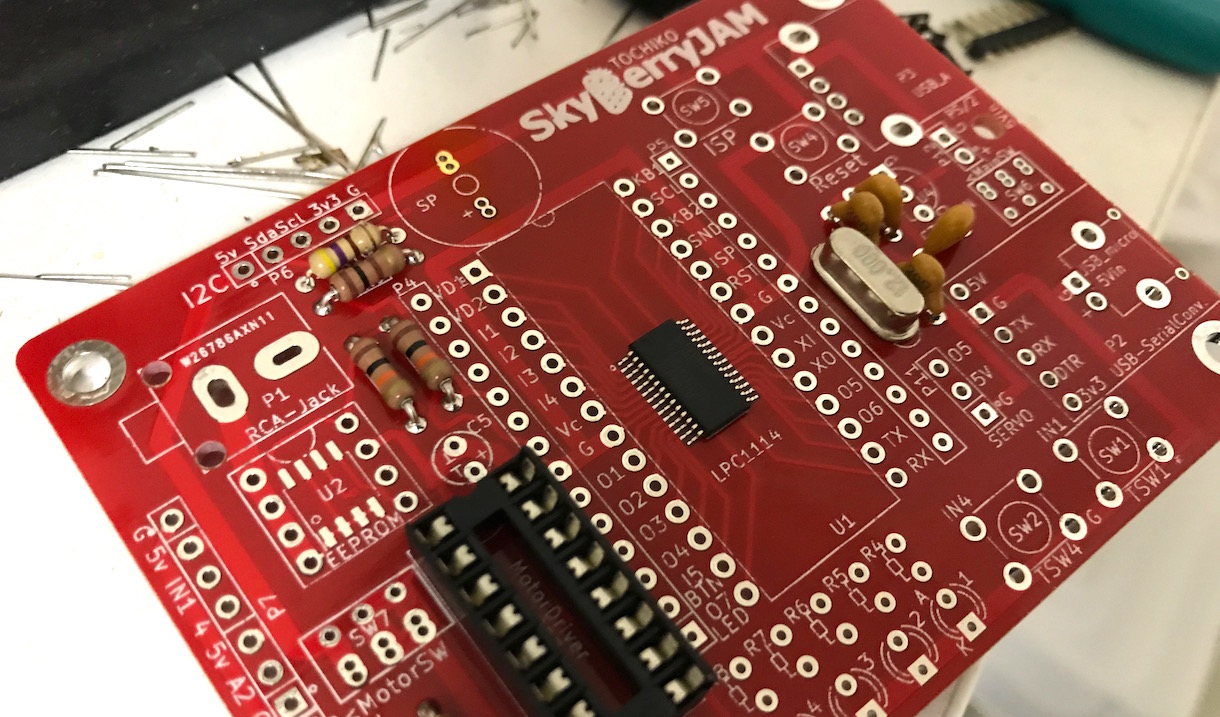 Let's begin to solder with short parts.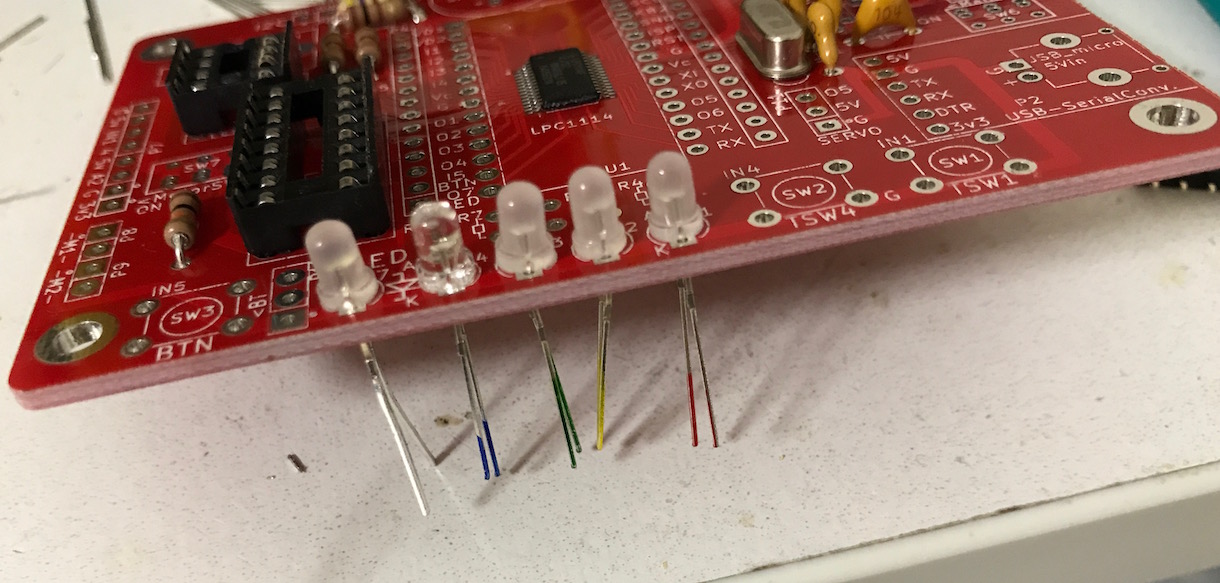 It's a nice idea that legs are colored on each color LED.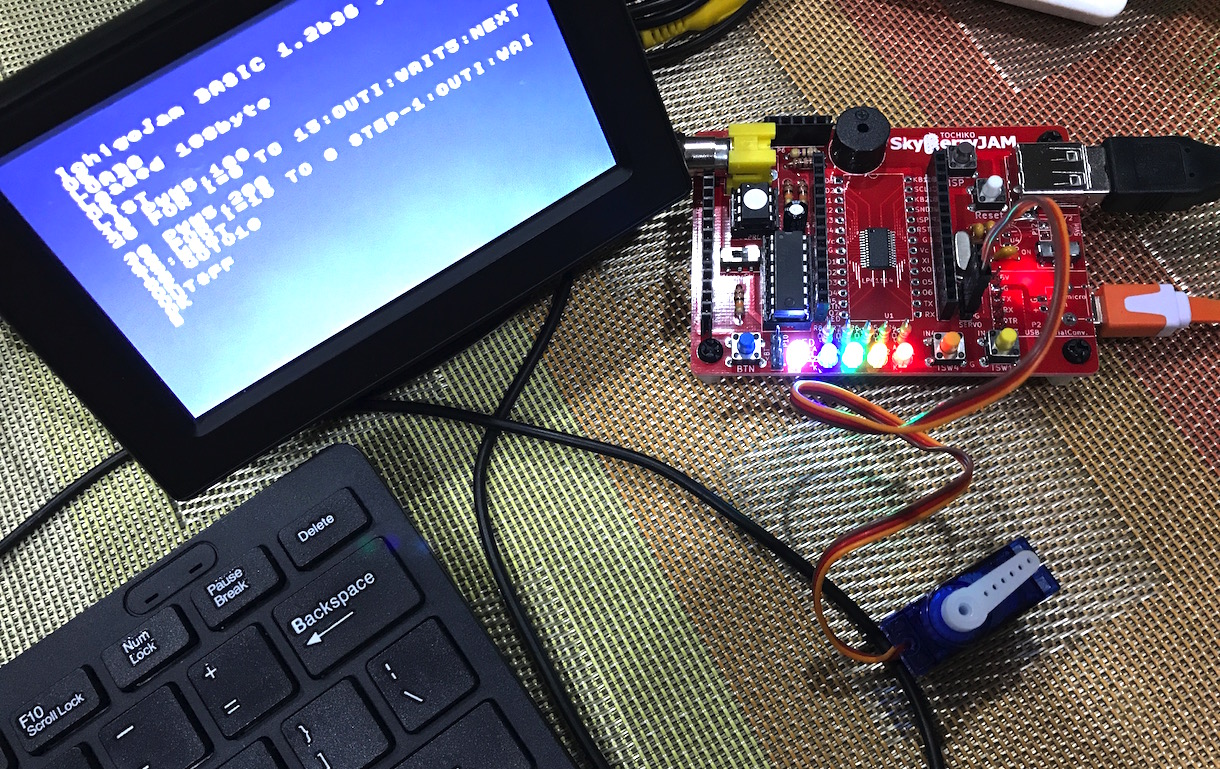 Enjoy computing!
For students, jig.jp will start 3weeks internship in Sabae this summer also!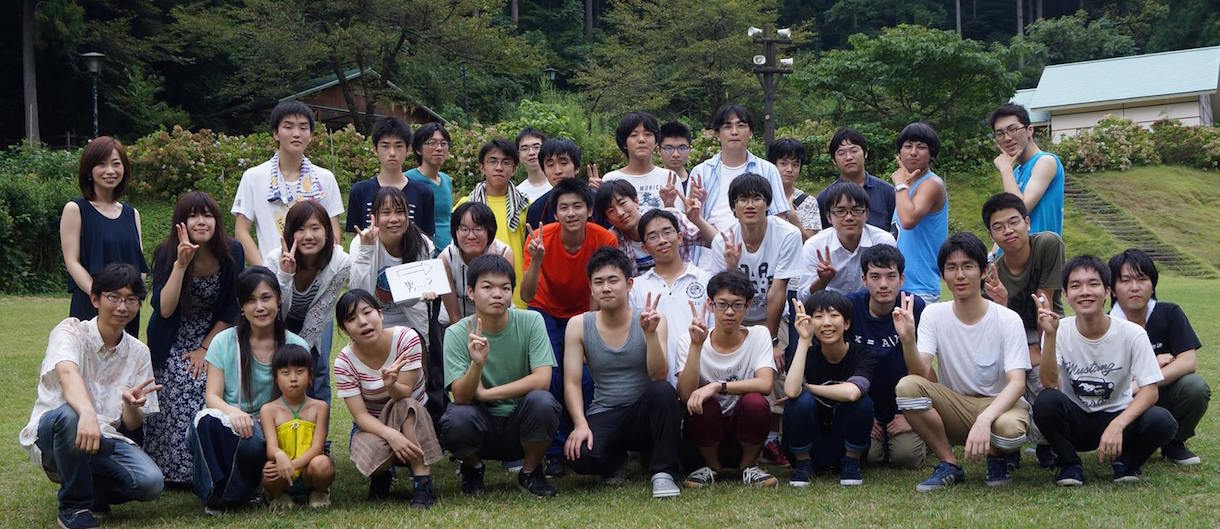 "学生インターンプログラム2017~全国高専生向けjig.jpインターンシップ募集開始のお知らせ~"
Let's enjoy creative summer in Sabae!