A project started to translate the documents of IchigoJam for English speakers from a member of IchigoJam-FAN.
I added descriptions in broken English to IchigoJam doc opendata, and updated apps.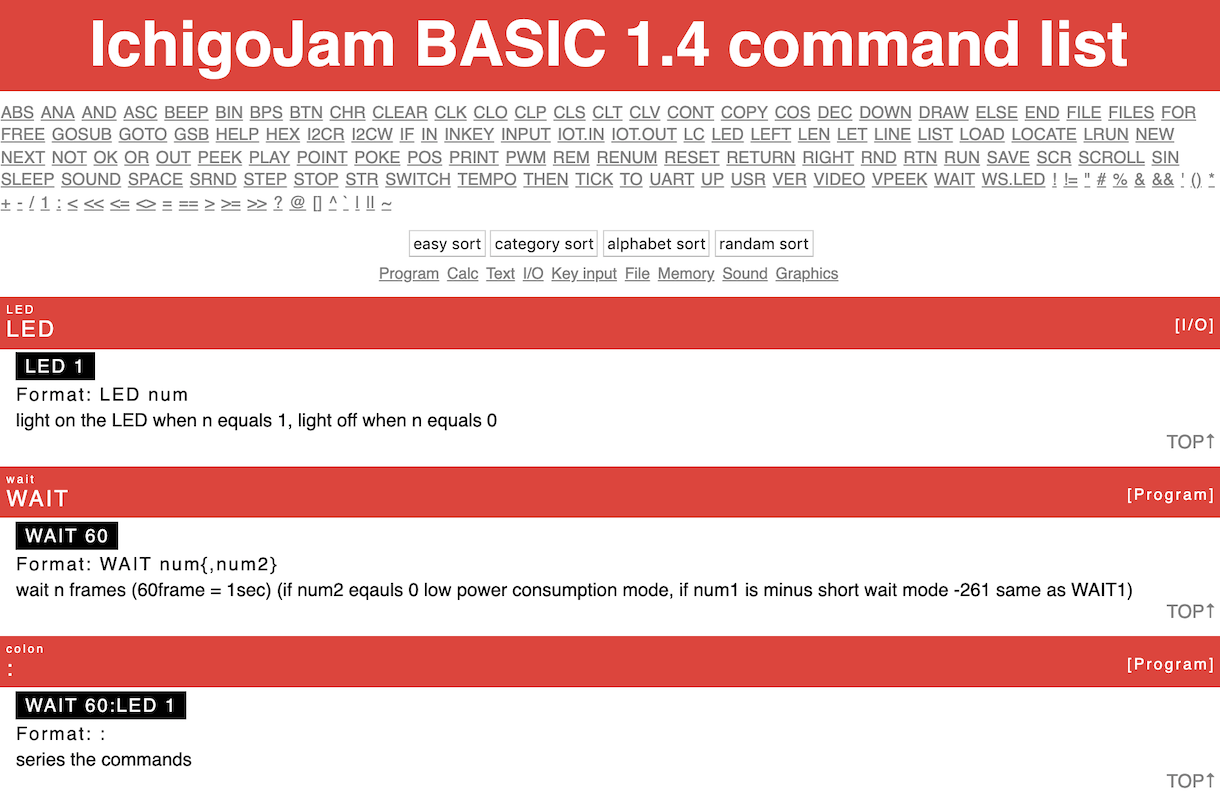 "IchigoJam BASIC command list" also for printings
I'd be glad if you sent me a comment in cool translated words!
"IchigoJam doc repository on GitHub"